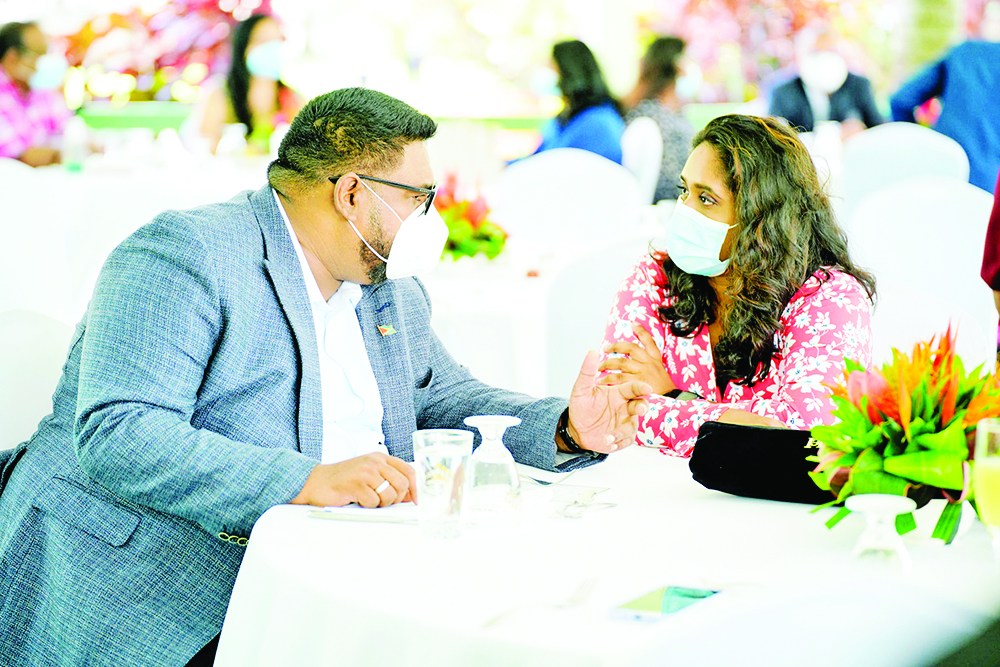 President Dr Irfaan Ali has reassured members of the local media fraternity that they too build benefit from his government's 20,000 scholarship initiative.
The Head of State made this announcement on Sunday at the Annual Media Brunch held at State House.
"In our scholarship programme, we are setting aside specific areas of specialisation in mass communication, journalism and marketing that will be available for reporters and personnel in the media industry. A big component of the programme moving forward incorporates these areas that I think are critical in moving our country forward," the president stated.
As leader of the country, Dr Ali, said he is open to constructive criticisms, ideas and to the sharing of responsibility for the development of Guyana. He is of the opinion that while every view has a value and must be expressed freely, this comes with a responsibility to ensure that what is being reported is balance, fairness and factual.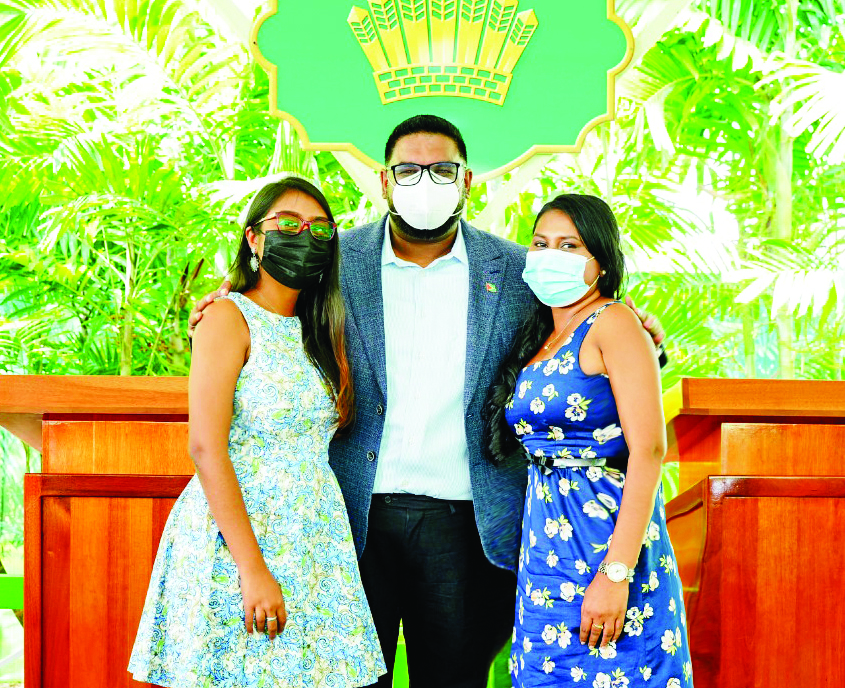 "Since my assumption as president, I've had the opportunity to engage with almost all the media houses… and my style is a bit different. My style is a very open, down to earth style. You can approach me at an event, I'm ready to take your questions. I do not confine myself to a style that occurs on a given day at a given time, I'm open every day to respond to questions in relation to development of Guyana," he noted.
President Ali went onto highlight that the most important common thing the government shares with the media is the Guyana.
"Whilst we exercise the freedom we have, it is important that we identify a few key areas that are important to Guyana and Guyanese in which all of us must find a common ground in promoting and the media plays a critical role in these areas," he posited.
One such area is national unity and according to the Head of State, the government and the media must work to build a platform that brings together Guyanese from all facets of society and cut across all the social societal plagues.
"We have a common agenda against those who try to divide our society, push hate in our society. How do we sit together and develop a strategy that deals with national unity, the important issues – domestic violence, engagement with the diaspora, suicide. These are all areas that we can work on and find a common agenda on which we can build a common strategy with the government and media working together," the President asserted.
According to Dr Ali, initiatives such as these will help to build trust between the two important entities.
"It is important that we build trust among each other also and we have to deal with things realistically. Sometimes, for no reasons at all there is mistrust among us. We have to build that level of trust and confidence among each other in sharing information and in understanding that at the end of the day we all have a common agenda in moving our country forward," he contended.
On this note, President Ali assured the media fraternity that his administration will have more frequent engagements such Post-Cabinet briefings – something which President of the Guyana Press Association Nazima Raghubir called for.
However, the Head of State explained that like many others, the government too is operating within a different kind of environment due to the COVID-19 pandemic. He noted even Cabinet meetings are held virtually.
Another issue that was raised by the Press Association Head during her remarks at Sunday's Brunch is for government to recognise the importance of facilitating the dissemination of information to the public.
"I agree with you that the government has to play a greater role in getting information out there and involving you in understanding the information in a very practical way, ensuring that the media is engaged not only from a desk but from where development actually takes place because it is important that the media understands where the country is going, the development shift that is taking place," he posited.
Meanwhile, the Guyanese Leader also took the opportunity to again express gratitude to and lauded the media for its role in ensure Guyana's democracy was not undermined during last year's contentious General and Regional Elections.
Following the March 2, 2020 polls, the country was plunged into a political and electoral deadlock after the former APNU/AFC regime refused to concede defeat and demit office. Instead, the Coalition employed a series of delaying tactics including several unsuccessful litigations to hold onto office despite the condemnation of local and international stakeholders.
"With very little resources and with long hours, the media did an exceptional job in securing democracy for Guyana. Some of the work that was done, the documentaries, in my view, are of international standards and it is because of the vigilance of the media, the steadfastness of the media and to a large extent, the independence and balance in the media that allowed us as a country and as a people to ride out that period successfully," Dr Ali lamented.
Nevertheless, the Head of State further assured that he and his Cabinet is ready to engage and work with the media to create an environment that will build a stronger and more secure and unified Guyana. (G8)