…over 142,000 persons receive 1st dose countrywide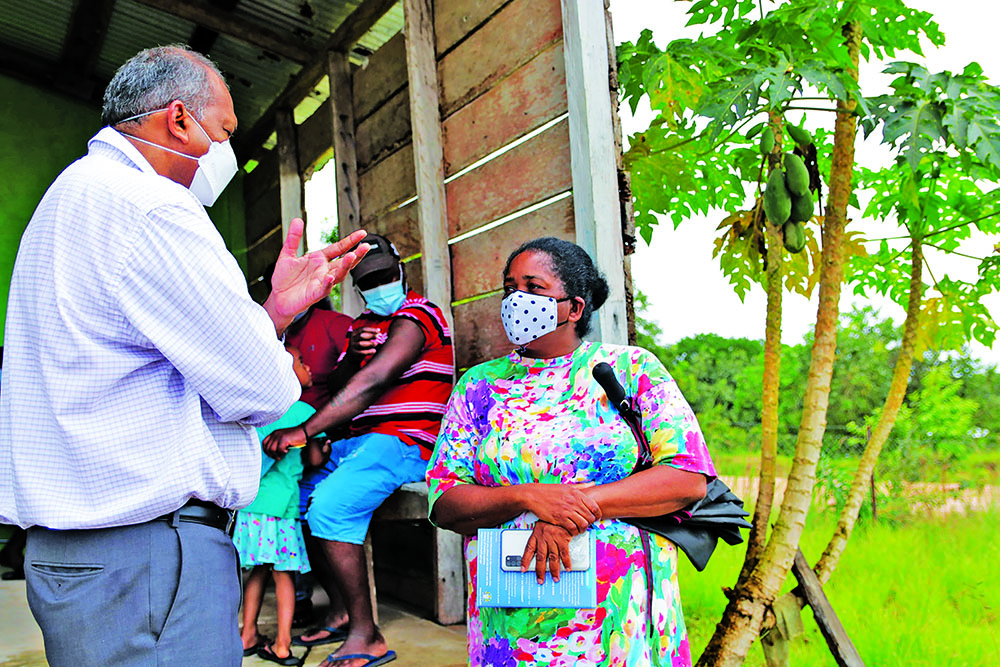 Having recognised that the vaccination uptake in Linden, Region 10 (Upper Demerara-Berbice) was lagging behind, a ministerial team on Sunday visited the township and successfully raised the daily threshold through sensitisation.
Health Minister, Dr Frank Anthony had previously indicated that Linden had recorded lower statistics during the COVID-19 vaccination campaign. The figures showed that only eight per cent of the adult population had turned up to get immunised.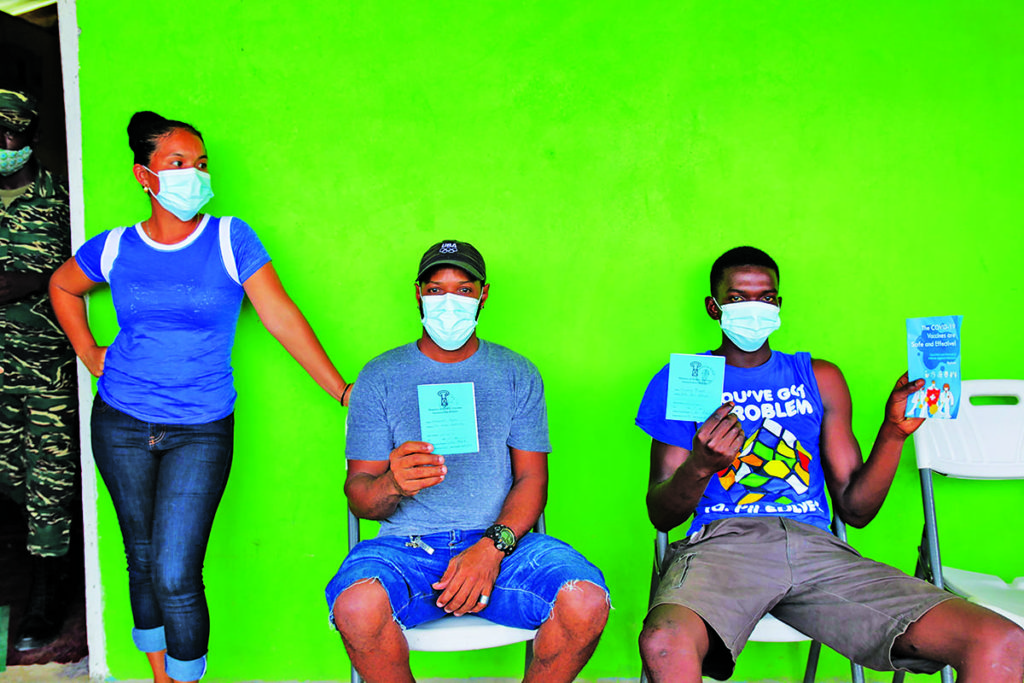 As such, he was accompanied by Finance Minister, Dr Ashni Singh; Foreign Affairs Minister, Hugh Todd; Amerindian Affairs Minister, Pauline Sukhai; and Junior Local Government and Regional Development Minister Anand Persaud to raise awareness on the importance of getting inoculated.
"We recognised that we haven't been seeing many persons coming forward for their vaccination. While most regions now would have accounted for maybe 30 per cent of their adult population getting the first dose of the vaccine, what we have noticed in Linden is that they're about 8.6 per cent of the adult population…We wanted to go up there and encourage people to get their vaccines," the Minister noted.
By the end of the day, some 119 persons took the vaccine in Linden across 11 health sites – the highest daily figure recorded.
"We did a lot of work talking to people. We ended up at the end of yesterday with 119 persons taking their first dose and I think that's a positive step. This has been the highest in the region so far where people came out and took their vaccines. We will continue to encourage persons."
Dr Anthony has detailed his plans of visiting all administrative regions to carry out such exercises. This has been backed by efforts from other Cabinet members in ensuring that the country achieves herd immunity.
He underscored, "With more people understanding the importance of getting the vaccine, we should start seeing more people taking their vaccine…My plan is to go to all the regions. I have been visiting and talking to people in some of the regions but my colleagues have also been going out and talking about vaccination. As a Government, we want to encourage everyone to take the vaccines and if we are going to get to herd immunity, it would mean that most of the adult population would have to take their vaccine."
As of Sunday, some 142,869 persons received their first dose – approximately 28 per cent of the adult population. Of this number, 5035 already returned for their second jab. Health officials are expecting this number to rise significantly this week.
"What we noticed is that on the weekend, there is usually a drop off in terms of uptake and during the week, that would tend to increase, so we'll be expecting that there will be more people coming forward during this week," the Minister noted. (G12)