New DoS to be determined soon
Guyana's sporting fraternity will soon see a new Director of Sport (DoS) operating out of the National Sports Commission, because DoS Christopher Jones, appointed under the APNU/AFC Administration, has been fired.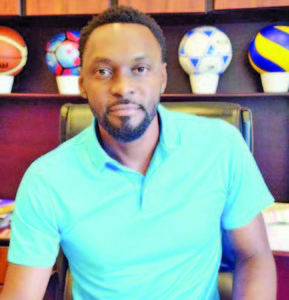 As a political appointee, Jones had occupied that position for five years, but was fired with immediate effect on Monday.
Reports are that Jones's contract had been renewed after the March 2 General and Regional Elections, which his party lost.
Jones had been a constant face and a vocal voice on the campaign trail some months ago, advocating for the APNU/AFC Administration, and was often the host of the party's television call-in programme.
Contacted, Minister of Culture, Youth and Sport, Charles Ramson jr, who sent Jones his dismissal letter on Monday morning, shared that while no one has as yet been appointed to the DoS position, deliberations are ongoing to ascertain the person best suited for the job.
"We're still determining that," Ramson told this publication via telephone.