A mother of three is among two Berbice, Region Six residents who were remanded to prison on Friday afternoon after they were busted with over 99 pounds of marijuana by agents of the Customs Anti-Narcotics Unit (CANU) earlier this week.
Veerasammy Armogan called Vishal of Grant 1779 Crabwood Creek Corentyne, Berbice, and Alma John of Lot 68 Glasgow Village, East Bank Berbice, were arraigned virtually before Magistrate Renita Singh at the New Amsterdam Magistrate's Court. They were intercepted on March 3, 2021.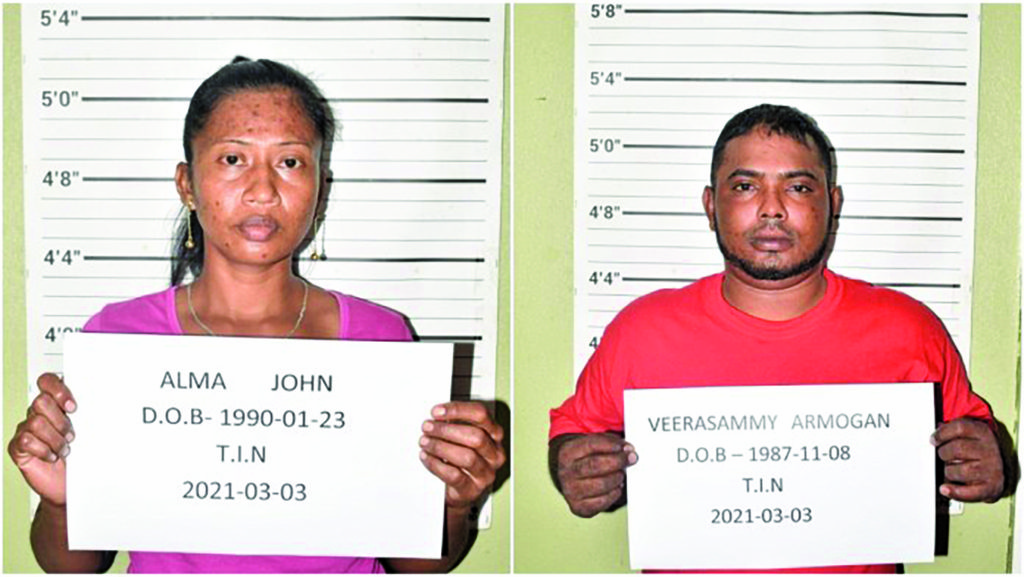 Both of the defendants and the prosecutor attended the hearing from a Georgetown court, while the presiding Magistrate joined the Zoom call from Berbice.
Defence Counsel Keoma Griffith represented Armogan and made a vigorous application for bail on his behalf but John was unrepresented during the arraignment.
According to a statement from CANU, the mother of three appeared very emotional at Friday's hearing as she sought bail on her own behalf. Magistrate Singh had considered bail for both defendants but ultimately denied bail.
The matter was adjourned to March 26, 2021, for the prosecution to disclose statements.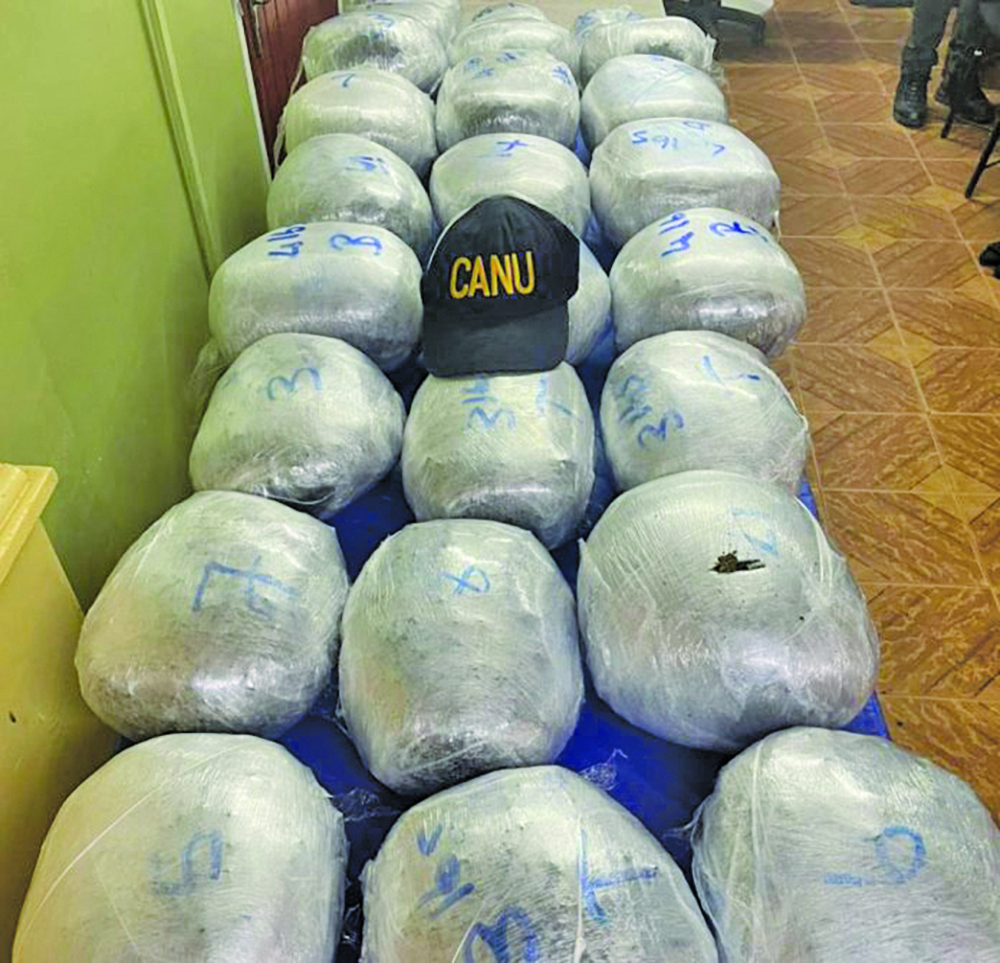 Armogan is accused of being the principal offender to the enterprise and would have procured several persons to traffic the narcotic. One such person was John, whom he got to store the drug at her EBB home.
According to CANU, John actually wheeled, using a wheelbarrow, the narcotics out to a vehicle and assisted to load same into its trunk.
The anti-narcotics agency previously reported that law enforcement officials conducted an operation in New Amsterdam and intercepted the motor car with marijuana packed in several bulky plastic-wrapped parcels.
There was a total of 25 parcels containing ganja which when weighed amounted to some 44.974 kilogrammes or 99.1 pounds. Initially, CANU had stated that three persons – two males and a female – were arrested pending investigations into the bust.
Back in January, CANU had unearthed two "rice bags" containing 15 parcels of over 80 pounds of marijuana after they were dropped at Dukestown, East Berbice.
It reported that acting on information received, the ranks went to the community of Dukestown where they observed three males walking along a dam, two of whom were carrying bags on their shoulders. But upon seeing the CANU officers, the men dropped the bags and fled into the bushes.
Previously, Head of CANU, James Singh had said that the agency was embarking on several operations countrywide.
"CANU is extending its operations across the country – Berbice, Essequibo. The aim is to disrupt the routes and to also deter persons. We are not waiting at the airports or wharves. We are coming where you feel comfortable, we are not going to allow any community to become contaminated, we are working closer with the community policing groups and other agencies. We want to continue to build public confidence and trust," Singh had stated in December.