As part of the Forest Carbon Partnership Facility (FCPF), the Natural Resources Ministry on Thursday handed over a quantity of furnishings and supplies to the National Toshaos' Council, valued some $5 million.
Natural Resources Minister Raphael Trotman handed over the office equipment to NTC Chairman Nicholas Fredericks.
During the simple ceremony, Trotman explained, "We're just handing over some equipment under the Forest Carbon Partnership Facility, which is a project funded by the [Inter-American Development Bank] IDB and administered by the Ministry of Natural Resources."
He noted that this project enabled the Ministry to provide support to the organisation. Land has been allocated for the construction of an NTC Secretariat and pledges were made to assist in that regard.
Through the funded project, two senior members of the Council are paid, along with the rental of the NTC office until the end of 2019. Fredericks emphasised that the supplies would enable them to effectively function and perform their role.
One month ago, announcements were made for consultations after the completion of the first draft of Guyana's National REDD+ (Reducing Emissions from Deforestation and forest Degradation) Strategy.
Facilitated by the Forest Carbon Partnership Facility (FCPF-REDD+) Project, this round of consultations includes a national two-day workshop with representatives from all 10 Administrative Regions.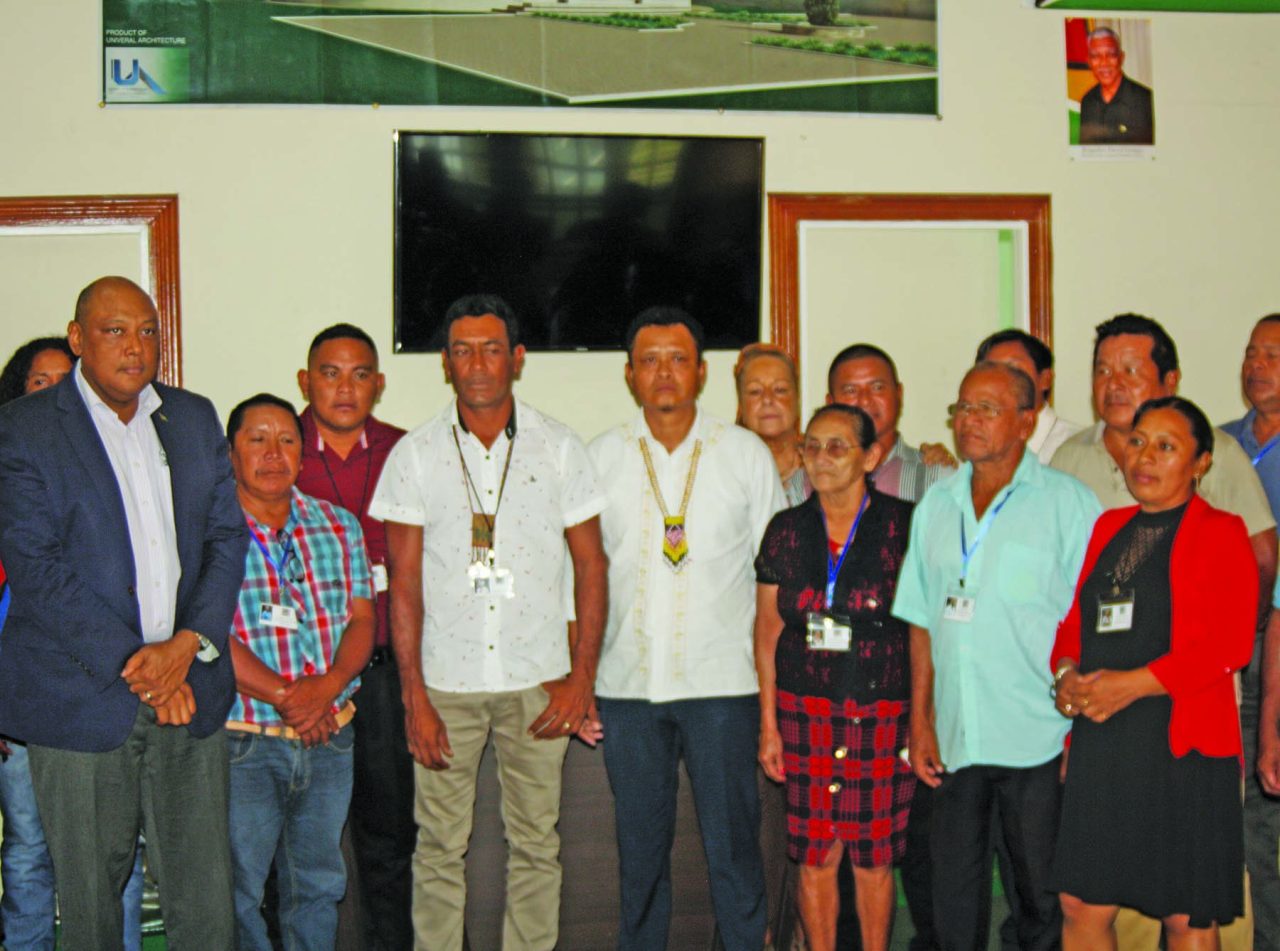 It targets stakeholders from Government, Private Sector, civil society, Indigenous people and forest-dependent communities.
The workshop will provide information on the design of Guyana's REDD+ Strategy and get stakeholders' input to improve the draft as well as identify how they can participate in future implementations.
Stakeholders will get the opportunity to express their ideas on what the REDD+ Strategy options for Guyana could look like when implemented and identify gaps in the current designs. In the coming months, the consultations will extend to Regions One (Barima-Waini); Seven (Cuyuni-Mazaruni); Eight (Potaro-Siparuni) and 10 (Upper Demerara-Berbice), after which there would be another round of national cluster workshops in Georgetown to verify the draft strategy.
Last April, the Ministry contracted a consortium led by Winrock International and Conservation International to design Guyana's REDD+ Strategy and Strategic Environmental and Social Assessment (SESA) report, including an Environment and Social Management Framework (ESMF).
These are all critical components of Guyana's REDD+ Readiness Preparation Plan (R-PP) that prepares the country to access future funding to reduce emissions from deforestation and forest degradation.