National Cane Farmers Committee
Agriculture Minister Zulfikar Mustapha on Tuesday met with the newly-appointed Board of Directors for the National Cane Farmers Committee (NCFC) to discuss their role in the execution of Government's plans for the Guyana Sugar Corporation (GuySuCo).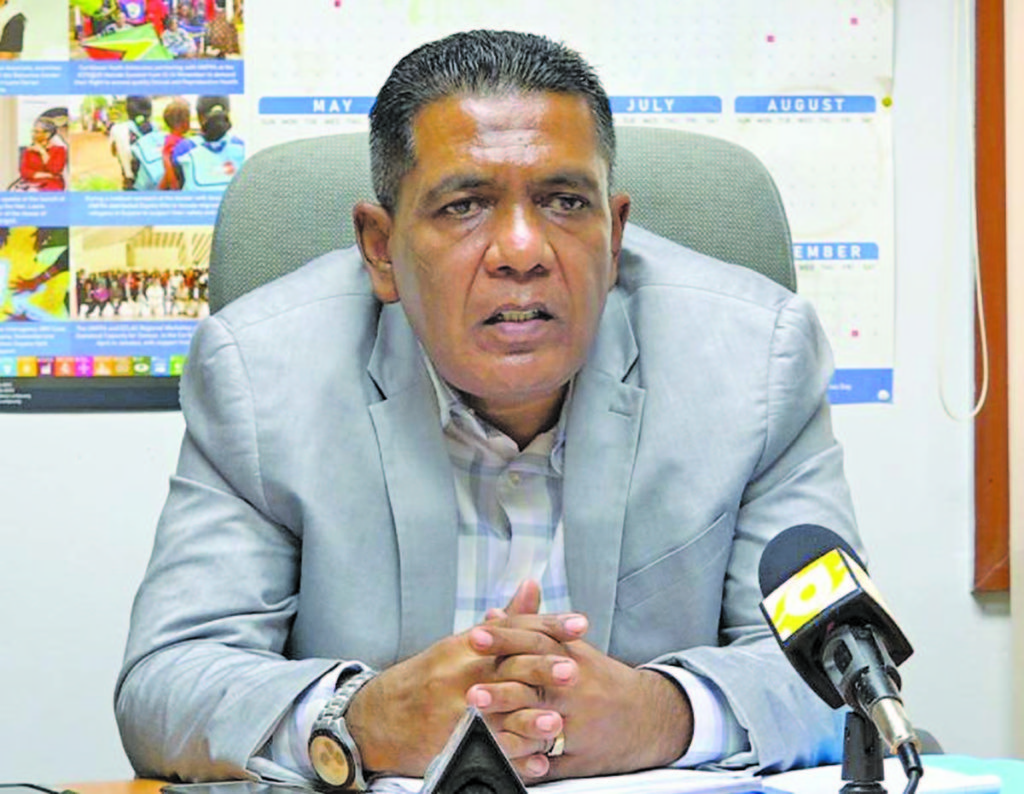 Mustapha, in his address, highlighted that restoring GuySuCo was part of the People's Progressive Party/Civic (PPP/C) Government's 2020-2025 Manifesto promises and as such, provided the framework for the Government policies that are to be implemented.
"One of those promises was to open the closed sugar estates and bring the sector to profitability. We've started already and, as a result, a number of cane farming committees have signalled their readiness to come back on stream. I've had meetings with the Upper Corentyne Cane Farming Committee, as well as cane farming committees from Bloomfield and Letter Kenny. I hope this Board can play a major role in helping to resuscitate all those dormant cane farming committees across the country," Minister Mustapha said.
He noted that since the current Administration has assumed office, approximately $7 billion has been diverted into the sugar industry to facilitate the reopening of the closed estates and to provide capital for the estates that are still running.
However, in order to balance funding and provide a continuous flow of capital, the Government intends to develop public-private partnerships for the industry.
"Government is also looking at the small business initiative and this Board can make representation for farmers to have access to small loans to invest in their farms. Last year, we had $100 million in that fund from the budget and hopefully in the new budget, we can have more funds so that cane farmers can tap into those resources," Minister Mustapha said.
The general duties of the committees entail developing programmes and schemes for the promotion and expansion of cultivation of sugar cane and making representations to the Minister about any matters pertaining to the maintenance and the development of the industry.
Members of the Cane Farmers Committee Board include Roy Hanoman Singh (Chairman); Ravindra Punwa; Prakash Singh; Suresh Amichand; George Jervis; Lall Piterahdaun; Permdat Becchand; Pawan Persaud; Gavin Ramnarine; Christopher Vandeyar; Pradeep Chanda; Premraj Ramraj; Derrick Venture; Sam Persaud Naik; Arine Mc Lean; Seepaul Narine and Rabindranauth Prashad.