Even though he already has two Bachelor's degrees to his name, the academic journey for Attorney-at-Law Dexter Smartt, who was admitted to the Guyana Bar on Wednesday, is far from over. Having obtained his Legal Education Certificate in September 2020 from the Hugh Wooding Law School, Smartt's petition to practice law before the courts of Guyana was accepted by Chief Justice Roxane George.
In a courtroom filled with family and friends, he recapped on his five-year journey towards achieving his legal education. The road along his journey was challenging, he confessed in his Bar admission speech.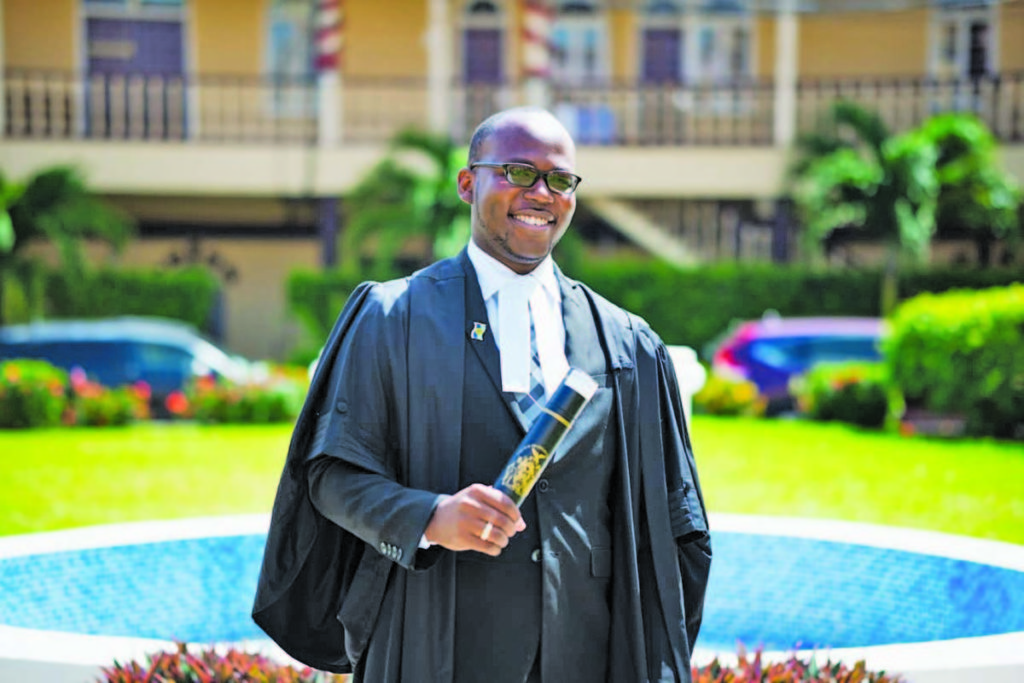 But having persevered, the young lawyer has vowed to be an advocate for justice and pledged that he would not mislead the court.
"As an attorney-at-law, I will adhere to the code of ethics. I will abide by the laws of Guyana. I will listen to my clients, do adequate research and investigation, and appear on time for my matters to adequately represent my clients," a confident Smartt said to the court.
Smartt expressed gratitude to the Chief Justice for hearing and accepting his Bar petition. In fact, he told her, "It is an honour to have my petition presented before you." Smartt expressed that he has grown to have great admiration for Justice George, who he lauded for her judgements, wealth of knowledge, and fairness.
"Your honesty, integrity, judicial independence, and impartiality has set a very high bar in Guyana's Supreme Court. I hope that during my career I can be as diligent and dedicated as you are."
Given his passion for helping others, just out of high school, Smartt joined the Varqua Foundation as a volunteer teacher to teach underprivileged students in the Tiger Bay, Georgetown area.
He joined the University of Guyana in 2011, where he read for and obtained a Bachelor's degree in International Relations.
In 2015, he re-enrolled at the University of Guyana where he read for and obtained his Bachelor of Laws degree. While there, he was an active member of the University of Guyana Law Society School Outreach programme. He also served as a trainer and coordinator for the National Youth Council.
He was tasked with training Local Government representatives in Region Five (Mahaica-Berbice) as an enumerator for the University of Guyana and IDB for the Guyana Prison Survey 2017. While reading for his law degree, he participated in the annual Caribbean Court of Justice Mooting competition.
Also, he is one of the contributors to two books published by Ram & McRae, namely the Value Added Tax Handbook and the Companies Act Handbook. He was elected Amenities Committee Chairperson on the Student Representative Council of the Hugh Wooding Law School.
Smartt was also the law school's representative to the Guyana Students Association in Trinidad and Tobago (GuySATT).
In March 2021, he will commence reading for his Master's degree in Energy and Environmental Law at the University of Birmingham.
Smartt has opted to go into private practice. His petition for admission was presented by his cousin, Attorney-at-Law Faye Ann Bakker. He was among the 32 Guyanese who graduated from the Hugh Wooding Law School last September.