As the National Grade Six Assessment (NGSA) examinations wrapped up on Thursday, the students went home with bittersweet anxiety as they await the results.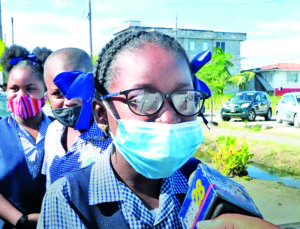 The two-day examination covered four subject areas – Mathematics, Social Studies, Science, and English Language. The NGSA is considered a stepping stone for the pupils as they enter into a new era of learning and growth.
However, pupils breathed a sigh of relief at the end of day two, with the hope that when the results are released, they would have secured a spot at some of the top secondary schools in the country.
On Thursday, Guyana Times visited a few schools in Georgetown, and the pupils stated that while they are elated that the exams are over, they have mixed reactions.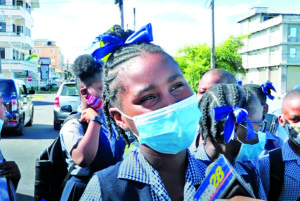 Devon McGarrell, who attends the Winfer Gardens Primary School, stated that it was "a walk through" for him.
"The examination was like a walk through; it was very easy. Mathematics was the easiest subject," McGarrell stated. When asked what he wants to become, he responded quite positively "an engineer"
Jada Wilson explained that it was a bit challenging for her, talking into consideration the COVID-19 pandemic which has severely affected her preparing for the exams.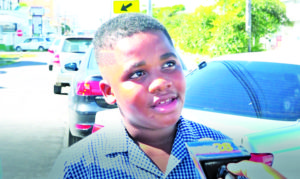 "It was a bit challenging, to be honest. My study guide was very successful because I had an extended period to focus."
Like McGarrell, she added that she would like to become an engineer, but first she wants to earn herself a place at the Bishop's High School.
Another student, Rehana Kennedy, who is an aspiring teacher after completing her secondary education, stated that Social Studies paper two was the most straightforward exam.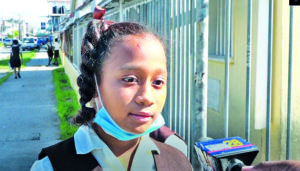 "The examination was really easy, and I think Social Studies paper two was the easiest one, and I think I will get a 100 per cent in that subject. As for studying during the pandemic, it was a bit difficult, because I was away from school and there were some challenges studying from home," she noted.
Over at St. Ambrose Primary School, Micesha Osborne, an aspiring doctor, noted, "The examination, for me, was a little challenging. Due to the pandemic, I had to study at home with my parents,"
Meanwhile, her colleague Sasha Premio related, "I feel good, but one thing I will be missing is my friends, teachers, and I feel very sad about it. As for me, I honestly do not know what I want to become."
This year saw an increase in candidates from 14,715 to 14,730, with over 300 exam centres across the country