As pressure – international and local – continues to mount on the Government to forestall an illegitimate swearing in of the President, the Georgetown Chamber of Commerce and Industry (GCCI) and the Guyana Gold and Diamond Miners Association (GGDMA) have made it clear that they will never accept an illegitimate President.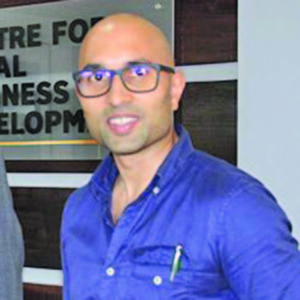 In a joint statement on Saturday, the two private sector organisations expressed support for the international community's almost united call for a democratic and transparent transition of Government.
They made it clear that this can happen only when every vote is counted and democratic principles are adhered to. They also warned that every lawful measure would be taken by the local business community to resist an illegitimate government.
"Any Government that is sworn in on the basis of non-credible results will not be recognized by the local business community, and we will take every lawful measure to resist and condemn it. Every vote must count, and transparency and democratic values must at all times remain sacrosanct in our country", they declared.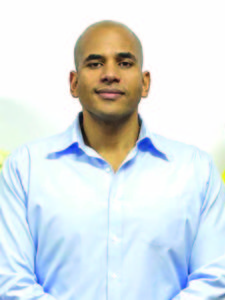 According to these organisations, over recent days, much of the management and staff of the Guyana Elections Commission (GECOM) have proven themselves to be "incompetent, compromised, biased and untrustworthy in their handling of our very precious national elections."
In view of the distrust the business community and sections of the general public have in GECOM, the two organizations urged that a national recount of all ballots be done under the watchful eyes of independent local and international observers.
Supervision
They also urged that the process be supervised by a trusted independent arbiter like the Caribbean Community (CARICOM). It was pointed out that GECOM Chair, retired Justice Claudette Singh, has already promised that GECOM will do a recount.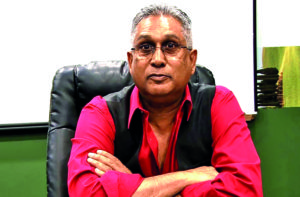 "If such a recount does not come to pass, the egregious intentions of the "forces", as referred to by the Hon. Miss Mia Mottley, will be realized, plunging our country into illegitimate rule and economic despair", they said.
Local business, civil society organizations and other groups, it was noted, have continuously pleaded for all and sundry to be wary of the grave ramifications that sanctions will have on Guyana, and that such a bleak eventuality should be taken seriously.
According to the two organisations, there has been a stepping up of pressure from the international community in recent times. They noted that these are trading partners that the business community depend on to purchase their exports as well as provide essential imports.
Sanctions
"This therefore leads us to conclude that such sanctions are imminent if such a government is installed. The local business community notes that all political parties have expressed concern regarding the prospect of the imposition of sanctions on Guyana.
"We remind all that sanctions are consequential, and would only apply if Guyana refuses to follow the democratic path and swear in a candidate based on flawed election results. Any government sworn in via this process would not be legitimate and will not be recognized. In this globalized world, no country is an economic island."
They made it clear that at a juncture where Guyana lacks the manufacturing capacity and will need help from the international community to fight the novel coronavirus pandemic tearing apart other countries, they can ill afford sanctions.
"We do not wish for Guyana to become a pariah state, thereby facing sanctions that would cripple our fledgling economy and squander any gains that we have made over the many years of struggle.
"Guyana cannot afford to face sanctions; we do not have the financial or manufacturing capability to support our largely import-dependent economy. Our exports of oil, gold, sugar, rice, timber, liquor, among others, will all suffer as we will be unable to access the level of trade that we presently enjoy."
Democratic pathway
Meanwhile, well known businessman and Giftland proprietor, Roy Beepat, echoed the sentiments of those urging Guyana to remain on the democratic pathway. He recalled the exodus of himself and other members of the commercial class when former President Forbes Burnham was in power.
"I was forced out of Guyana by the Burnham regime 40 years ago. I left my friends and family to restart my life in a new and different environment. I never held this against my fellow Guyanese… I knew then, as I do now, that this was a handful of corrupt and ambitious persons, devoid of integrity, moral fiber or morality," he said in his statement.
"These persons," he added, "have no empathy for the masses, most of who are hoodwinked into believing the propaganda being spoon-fed to them. "Some who won't even care if they were cheating the system and their fellow Guyanese, these people will scheme, plot and plan to steal your democratic rights without any moral regard to the devastating effects it will have.
"We are in for a ride, possibly air and sea embargoes, shortages of medicine and other commodities. We (risk becoming like) Venezuela overnight, such a different scenario than what promised to be the start of our time to shine, we are right back where we were 40 years ago," Beepat said.