Fire aftermath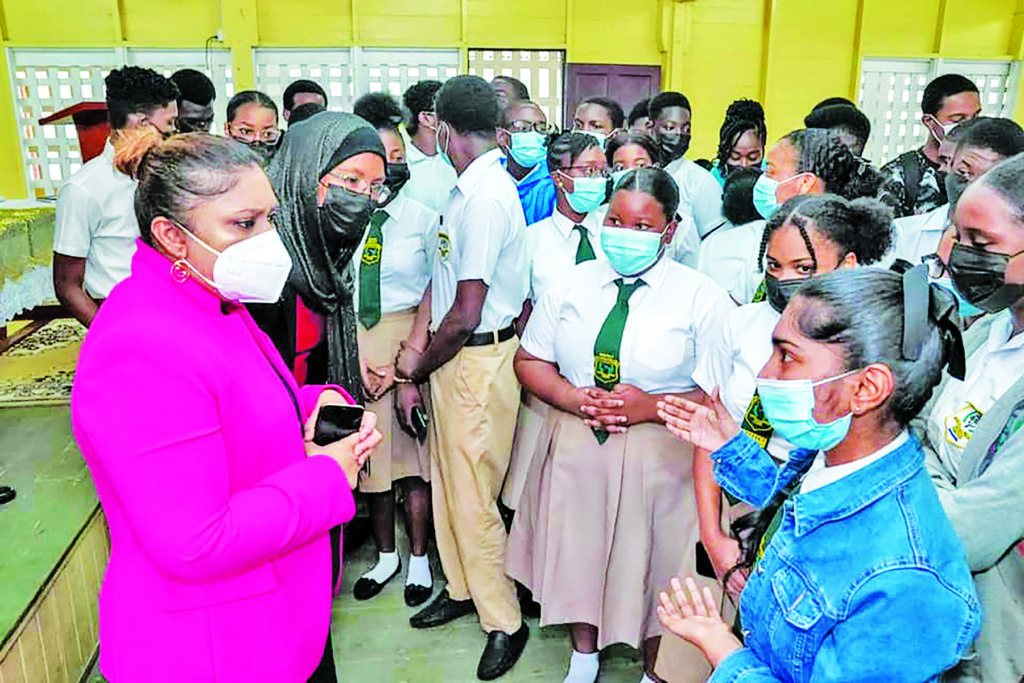 Days after the teaching block of the North Ruimveldt Multilateral School was gutted by fire, the Education Ministry has embarked on seeking alternatives for students to sit the upcoming Caribbean Secondary Education Certificate (CSEC) examinations.
Last Saturday, firefighters were called to the scene in response to smoke emanating from the structure. The building, located on Mandela Avenue, was already destroyed to some extent. However, firefighters lost the battle, and the entire wing was burnt.
On Monday, Education Minister Priya Manickchand met with scores of parents and students to iron out plans and suggestions that could be implemented to ensure that students take the examinations comfortably. Some 65 students are scheduled to write the regional examinations this year – which will commence in just one week.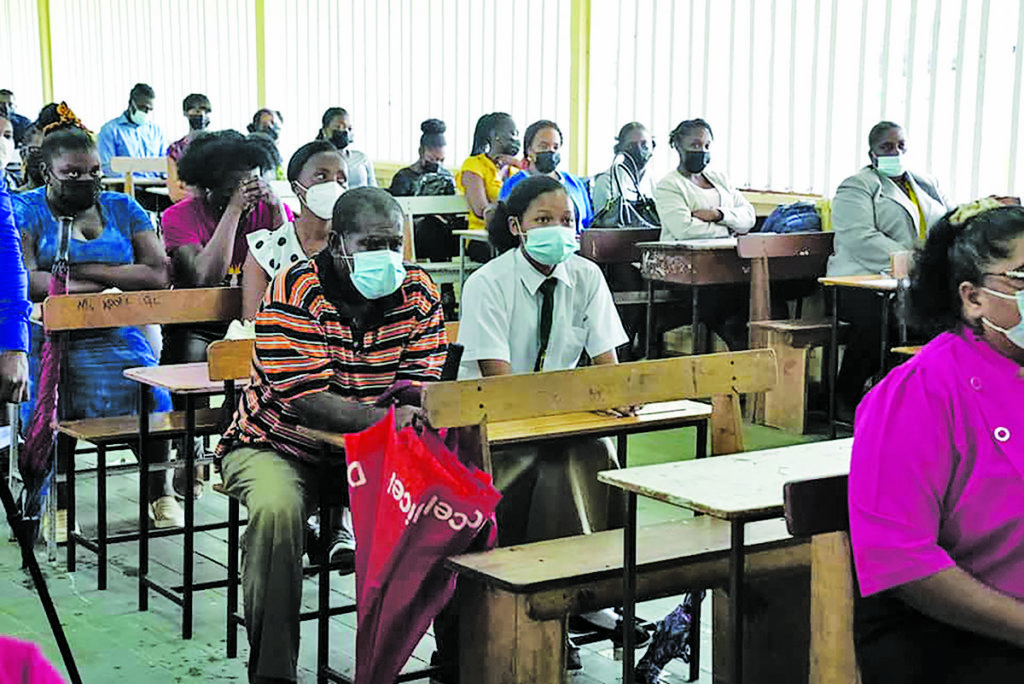 The Ministry in a statement on Monday said that the teaching block was destroyed to a point that it cannot be used at all in the immediate future. During this engagement, students indicated that it is preferable to use the auditorium of the school – which did not sustain any damages. If it is deemed safe and electricity is connected, this will be facilitated.
This will be decided once clearance is given by the Guyana Fire Service (GFS), the Guyana Power & Light Inc (GPL) and the Chief Electrical Engineer that the examinations can be written safely and without disruption. The Fire Service and utility company were provided with a deadline of Wednesday to get the auditorium ready for use.
Otherwise, the exams will be moved to a neutral location, such as the Cyril Potter College of Education or University of Guyana. Secondly, it was decided that if students have to be transported to another location, the Ministry of Education and the Government of Guyana will absorb the full cost and any other associated costs.
Minister Manickchand also pledged the Ministry's support to provide any psychosocial support that might be needed by teachers and students of the school. Students were given a number that they can call if they need guidance and counselling.
She added, "If there is something that drives you even further in this period it must be that the students who wrote their CSEC the week after their school burnt down performed excellently. That must be what drives you."
Students were encouraged to let their knowledge be reflected in their behaviour and conduct as they venture into the world of work and furthering their academic studies.
"The students will also let us know if they have any other needs which we can meet. We left them with phone numbers on which they can get us," the Minister further updated on her social media page.
Previously on Sunday, officials from the Ministry would have engaged the Head Teacher and teachers attached to the school in order to lend support. On the scene of the fire last weekend, the Education Minister had pledged Government's commitment to rebuild the structure, which housed 512 students and 39 teachers.