…as influx of thousands of Haitians for 2019 alarmingly suspicious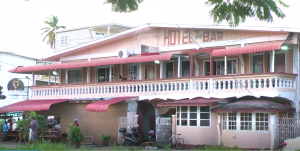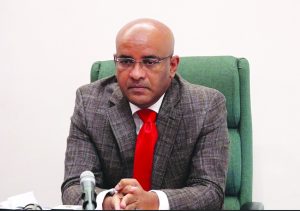 Reports of over 8000 Haitian immigrants entering Guyana for the year but only a handful leaving and concerns relating to collusion with Government officials have prompted calls by Opposition Leader Bharrat Jagdeo for investigations into the immigration department and the General Registration Office (GRO).
According to Jagdeo, the People's Progressive Party/ Civic has for some time expressed concerns over the large influx of Haitian immigrants and reports that they are being helped and chaperoned by persons connected to the Government.
He alleged that the surge of immigrants and the ongoing House-to-House Registration being conducted by the Guyana Elections Commission (GECOM) are more than mere coincidences. Jagdeo compared the number of Haitian immigrants arriving and departing from Guyana over the past few years.
"For a while now we have been speaking about the massive influx of foreign nationals. We believe a lot of it is for people's smuggling, that it is a very lucrative, criminal enterprise. But recently, after the passage of the No-Confidence Motion, we saw a surge in the numbers. This surge has to do something with the registration process that is going on now," the Opposition Leader said.
He added, "If you look at the numbers that we have, in 2013: 188 persons came and 99 departed. In 2014: 227 came and 113 departed. In 2015: 770 came, 136 departed. In 2016: 722 came, 451 departed. (In) 2017: 3,515 came 291 departed. Up to April 30, 2018, we had 1, 238 came and 85 departed. So this headline today is a shocking one. In the first seven months of the year, 8,600 persons came in. And we gather less than 25 departed".
Probe
The former President went on to call for investigations into the General Registration Office (GRO), which falls under Citizenship Minister Winston Felix, as well as the Immigration Department. Jagdeo was sceptical that these large numbers of immigrants could pass unbeknownst to these officials.
"When you come into Guyana, they have to fill up an immigration form. And it says intended address. I'd like to see what these 8,600 placed on their forms to say where their addresses are. You can't have every day, every two days, people putting on their address Sunflower hotel, when the place has maybe 25 rooms and 80 will say they're living there every two days".
Clearly, he added, there has to be some collusion with some official at immigration.
"They must have seen this pattern every single day. This is more than hotel rooms they have. That alone should say to immigration, you're coming to Guyana, you don't have an intended address, it should raise a red flag. But nothing has happened".
Last year, the Citizenship Ministry had revealed to the Foreign Affairs Committee of Parliament that over 22,000 persons entered Guyana from January to April. The Ministry had revealed that of this number, only 6, 170 had departed. In addition, it was shown that there are no records of 17,615 immigrants departing from 2013 to 2018.
Back in March of this year, it was revealed that despite having thousands of Haitians enter Guyana unaccounted for last year, the coalition Government had sought to extend the time that Haitians spend in Guyana to an automatic six months.
This was detailed in a letter dated January 31, 2019, addressed to Foreign Affairs Minister Carl Greenidge and copied to Minister of State Joseph Harmon, Citizenship Minister Winston Felix, and Public Security Minister Khemraj Ramjattan.
The correspondence sent by the President's Senior Confidential Secretary was titled "Immigration Order 2019". It noted that under the Immigration Act, Chapter 14:02, amendments were made to "allow Haitian nationals to be entitled to an automatic stay of six months". The amendment was made by Legal Affairs Minister Basil Williams.