Over 20,000 positives from the novel coronavirus have been detected in Guyana since the start of the pandemic, and statistics now revealed that a whopping 1567 were children.
Health Minister, Dr Frank Anthony on Friday stated that children would generally develop mild forms of COVID-19 and as such, most of these positive cases were discovered accidentally.
A breakdown showed that within the age group of one month to four years, 287 children were infected – comprising 148 males and 139 females. Between the five to nine age group, 524 cases were recorded – 273 males and 251 females. From ages 10 to 14, there were 342 males and 414 females who tested positive, amounting to 756 persons.
Dr Anthony outlined that a new trend has been detected among these cases within recent time, whereby some persons within this age bracket are severely affected and seeking treatment in hospitals.
"We do have children that would have COVID-19. A lot of time, it is discovered accidentally because children generally would have very mild symptoms of COVID-19. In very exceptional cases, you might have some complications of those infections…While the cases that we have seen have really been mild, over the last two weeks or so, we have seen a disturbing trend.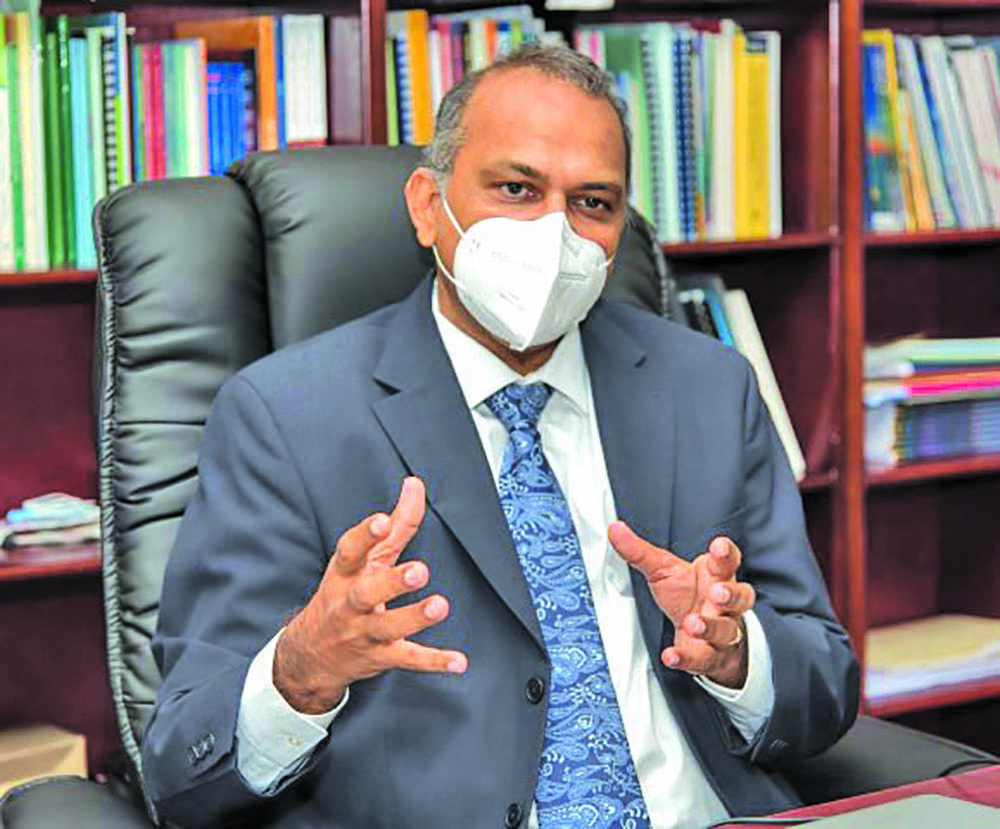 "Right now, in our hospitals, we have four children who have been severely affected by COVID. We are monitoring them and hopefully the prognosis would be good because the medical team is really working to ensure that they can provide the best care for these children," the Minister shared.
Three of these persons are seeking treatment at the Infectious Diseases Hospital at Liliendaal, Greater Georgetown. He also called on parents and guardians to ensure that kids follow the COVID-19 measures in light of this new development.
"I think it's important that we take the necessary precautions, especially with our children to make sure that they are protected, they wear a mask when it's necessary because the virus as can see can affect children and I don't think a lot of people have paid attention to that and therefore it's time that we pay some attention to this, especially now that we're seeing not just the mild cases in children but we're seeing more severe forms of COVID among the children population."
It was outlined that adults in the household should also be mindful of the fact that they can pass the virus on to children and the elderly, especially if the guidelines are flouted.
He cautioned, "If those adults are irresponsible and not taking the precautions, then they can bring that infection home. I think that's something that people should mindful of, because you can bring that infection home and it can infect the children and also the elderly."
The infected children reported in Guyana represents just over seven per cent of all confirmed cases. Data provided by the World Health Organisation suggests that children under the age of 18 years represent about 8.5 per cent of reported cases, with relatively few deaths compared to other age groups and usually mild disease.
"However, cases of critical illness have been reported. As with adults, pre-existing medical conditions have been suggested as a risk factor for severe disease and intensive care admission in children… As children generally have milder illness and fewer symptoms, cases may sometimes go unnoticed. Importantly, early data from studies suggest that infection rates among teenagers may be higher than in younger children," the Organisation stated.
It said further studies are underway to assess the risk of infection in children and to better understand transmission in this age group.