– feet tied together, stabbed to abdomen, head, and chest
The lifeless body of an overseas-based Guyanese pensioner was discovered on Friday morning with his feet tied and several visible marks of violence about his body.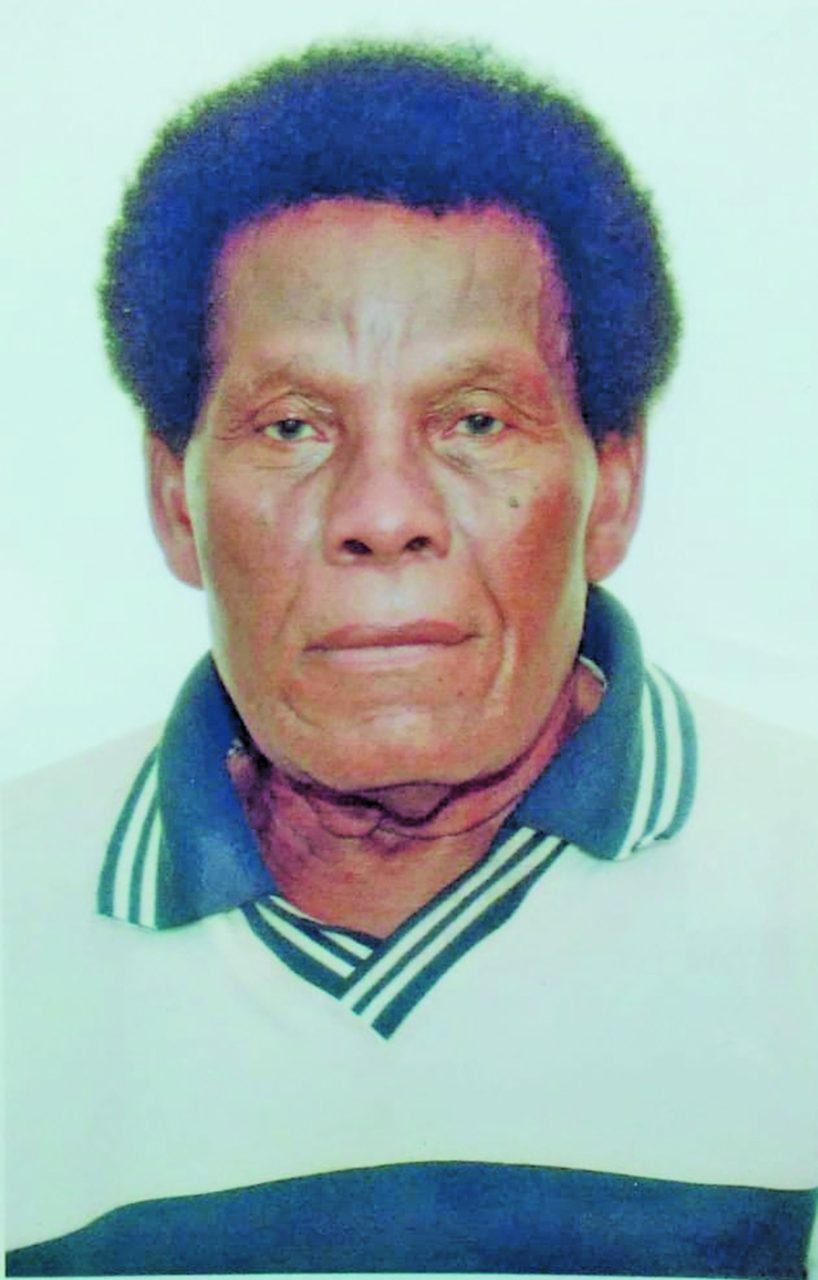 The deceased has been identified as 73-year-old Godfrey Branch, whose Guyanese address is Lot 22A Springlands Public Road, Corentyne, Berbice.
GuyanaTimes understands that the murder occurred between 15:30h on Thursday and 09:15h on Friday, allegedly by three persons.
Branch resided in a two-storeyed wooden and concrete structure, with a "well fenced yard" surrounded by eight security cameras.
The lower flat of the home consists of an empty grocery shop but provides an enclosed stairway that leads to the upper flat which has a wooden door.
According to the Police, this door is secured by both a hasp and staple lock and padlock internally.
A family friend of the deceased, a shop keeper of Middle Street, Princetown, Corriverton, Berbice, told investigators that on Thursday afternoon around 15:30h, she visited Branch and left him at his residence "alive and well."
The woman told the Police that around 21:15h on Thursday night, she noticed Branch's main access door was open and called out to him from his gate but received no response. She subsequently went about her business.
However, the Police say that the woman went to visit Branch around 09:15h on Friday and found that the same door was still open.
This publication understands that as a result, she jumped the fence and entered the upper flat of the building through the Eastern door, which was partially open.
It was then that she made the gruesome discovery of Branch's body lying on the floor in his living room. The Police was immediately contacted.
Further information from the Police revealed that Branch was found lying on his back, clad in black long pants with a leather belt around his waist and long boots on his feet.
His feet were tied together at the ankle with a purple trouser. Meanwhile, two wounds were seen on his abdomen, one to the left region of the chest near the heart, another wound to the right side of his chest and one to the left side of the back of his head.
According to the Police, the man's house was ransacked and an undisclosed sum of cash was said to be missing. In relation to the CCTV footage from the security cameras surrounding the premises, the Digital Video Recorder (DVR) box was "cut and removed from the home."
Branch's body is at the Skeldon Hospital Mortuary awaiting a post-mortem examination. The Police have confirmed that three suspects are presently in custody assisting with the investigation as Branch's residence continues to be processed by crime scene detectives.