Oil and gas sector
By Jarryl Bryan
The Liza Phase Two project, the Field Development Plan (FDP) of which is being reviewed by local regulators and a foreign company, is projected to be almost double the size of the preceding Liza Phase One project in the Stabroek Block.
This is according to ExxonMobil's Senior Director of Public and Government Affairs, Diedre Moe, in an exclusive interview with Guyana Times. The US oil giant has already discovered oil in 10 wells in Liza Phase one alone, resulting in estimates that the block holds more than five billion oil equivalent barrels.
"Liza phase one, those costs were estimated to be over $4 billion. And this project is, you know, nearly twice the size. But as you have more projects, you (get) more efficient. And so that's part of the review process, the Government is reviewing," Moe said.
"I know the Government is continuing to get someone on board to be a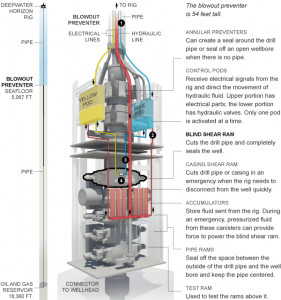 ble to get some expertise to continue reviewing the development plans. And we continue to work closely with the Government as they do their reviews."
Preparations
A major consideration when an oil company begins producing oil is its preparations for oil spills. In fact, many observers have expressed worry over this risk in Guyana's case. Moe noted that ExxonMobil has measures in place for oil spills, ranging from equipment such as booms and monitors to safety mechanisms within the well itself.
"When we think of managing risks, managing potential oil spills, we look at it in three phases. We look first as prevention, practise preparedness. When we look at prevention, our vessels have many different mechanisms in place. When we look at equipment, this includes using monitors on the drill ship itself in order to prevent it from happening."
"That's kind of the first step in making sure that we don't have an incident. And when you start drilling a well, we actually put a five storey blow out preventer on it. There are several different valves that can easily close in a well should we see any potential issue, to prevent it from even occurring."
Moe noted that at the moment, no oil is coming unto the drill ship. Besides using the right ship and equipment, she explained that ExxonMobil would also endeavour to follow the right procedures to transfer the oil from the Floating Production and Storage Offloading (FPSO) vessel for transport.
"All those are prevention measures. And then you look at preparedness, like getting all the equipment in place should you have an incident. We have different mechanisms and contracts in place to be able to respond quickly to prevent it from having any type of large impact."
"And then we have practise. We practise when we drill, so people know what to do. We've worked very closely with the CDC (Centre for Disaster Preparedness), the EPA (Environmental Protection Agency) and we'll be doing some training moving into 2019 with the coastal communities and fisheries, to show them preventative measures to minimise any impact."
Moe referenced Exxon's experience drilling around the world in an environmentally safe and sustainable way and expressed confidence in her company's ability to replicate that effort in Guyana.
When Exxon Mobil subsidiary Esso Exploration and Production Guyana Ltd's (EEPGL's) submitted its Environmental Impact Assessment (EIA) for its Liza Phase 2 development, an outside consultant was brought in to assist the EPA in reviewing it.
A contract to the tune of $40.3 million was awarded to international firm Ramboll US Corporation in order to undertake the review, though the costs were reportedly borne by the oil company.
Threat of oil spills
The EPA did a study of its own, which had found that while an oil spill in the Stabroek block was possible, factors such as the location of EEPGL operations combined with the region's water temperature would minimise the effects.
Auditor General Deodat Sharma had previously announced that the Audit Office would be carrying out a number of audits to analyse the capacity of the country's relevant agencies to protect the environment and endangered species of animals.
Guyana has some experience with man-made natural disasters. For instance, there was a cyanide spill in Guyana in 1995. In gold mining, cyanide is used as an extracting agent for the ore. In the case of Guyana's cyanide spill, the highly poisonous material spilled out of a reservoir into the Essequibo River.
Guyana does have a draft Oil Spill contingency plan, for which consultations were held earlier this year. Besides the obvious need to protect the environment and the livelihoods of persons residing on the coast, there are various international conventions that stipulate countries have a plan for any oil spill.
The Stabroek Block is 6.6 million acres. EEPGL is the operator and hold a 45 per cent interest in the Stabroek Block. Hess Guyana Exploration Ltd holds a 30 per cent interest, and CNOOC Nexen Petroleum Guyana Limited holds a 25 per cent interest.