– Shiv bats for Cameron
By Brandon Corlette
An appreciation ceremony was held on Wednesday last for the Guyana Jaguars, five times' consecutive Cricket West Indies (CWI) Regional 4-Day champions, at the Grand Coastal at Le Ressouvenir, East Coast Demerara.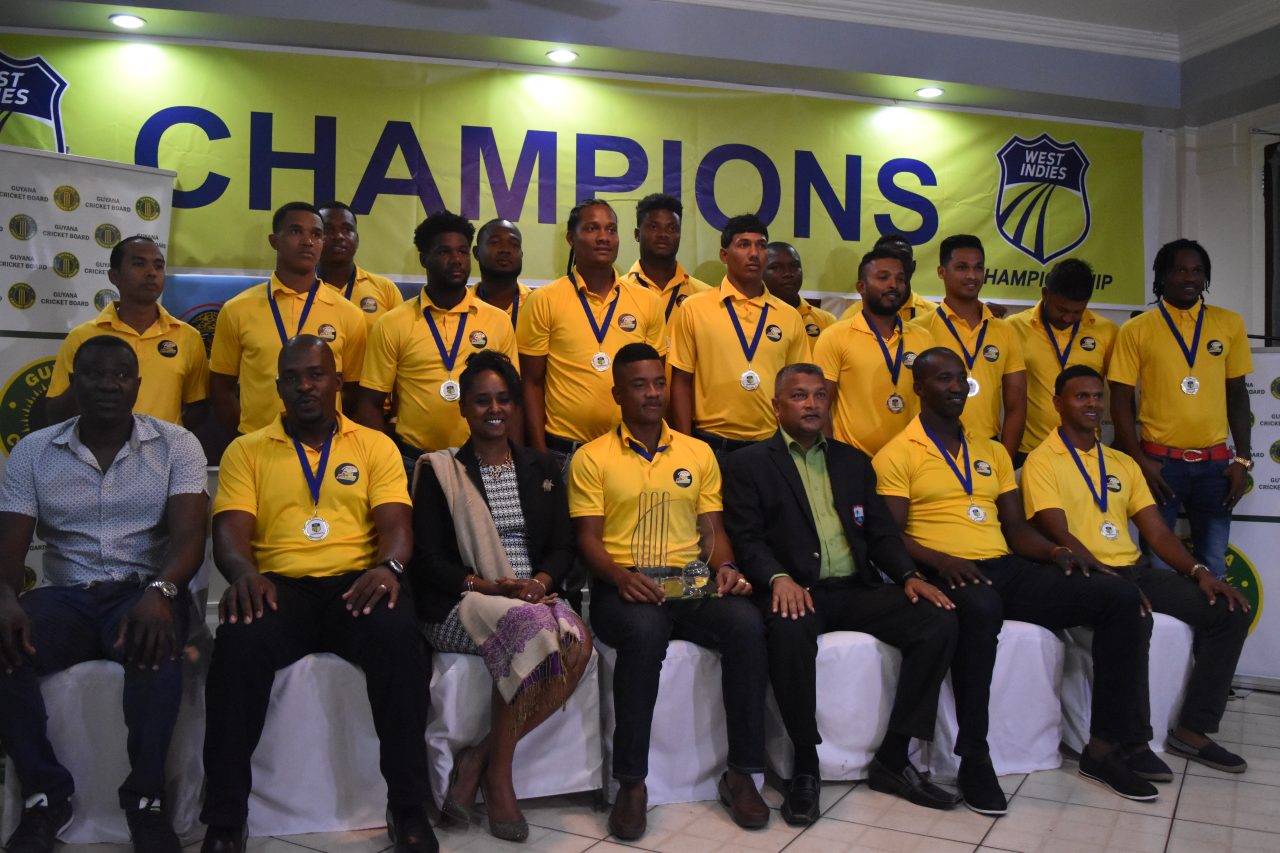 From Shivnarine Chanderpaul revealing his support for incumbent Cricket West Indies President Dave Cameron and Emmanuel Nathan to CWI Chief Selector Courtney Browne highlighting why few Guyanese are in Windies teams, the event can reasonably be described as eventful.
The event was graced with the presence of the Guyana Cricket Board (GCB) and CWI Director, Anand Sanasie; Assistant Director of Sports, Melissa Dow-Richardson; and Windies' Assistant Coach Esuan Crandon, among other cricket officials.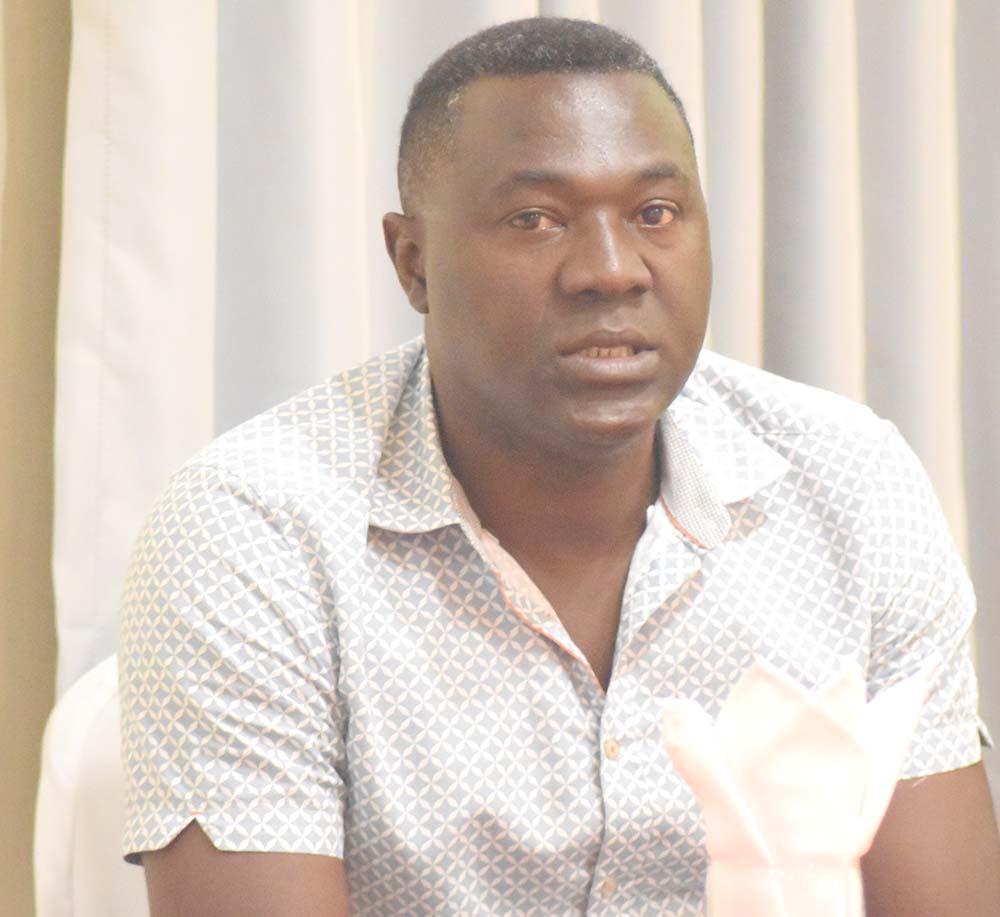 Addressing the gathering, Dr Shivnarine Chanderpaul declared his great appreciation for the work the present cricket administration has been doing.
This statement contradicted what former Windies captain Darren Sammy had said on Wednesday last as he lashed out at those very administrators, encouraging the Caribbean to vote against Dave Cameron for President, and for Richard Skerritt for change.
Himself a former Windies captain, Chanderpaul, the most successful Guyanese cricketer, declared, "I observed the recent development regarding the upcoming CWI elections that (are) slated for Sunday March 24, in Jamaica, and would like to endorse the Cameron/Nathan ticket".
The humble Guyanese said, "Over the past 5 years, with the introduction of the franchise system, it's (been) quite an improvement in cricket in the Caribbean. Mr Cameron, despite the many challenges, has been able to stabilise Windies Cricket, and he deserves a chance to continue the growth and development."
Further, he lauded the players in the Guyana Jaguars team and the Guyana Cricket Board administration for introducing contracts and other amenities for players.
Reflected on his time as a player, Chanderpaul said: "We never had too much in place. I had to find my own money to go to Georgetown, and I could not afford to travel to the country on a daily basis", Chanderpaul explained.
He urged the present crop of players to be grateful for what they have now, concluding his remarks by saying that, "The board is doing a lot and the results have shown, we should be happy."
When he had the opportunity to speak, Courtney Browne lauded the Guyana Jaguars team for their successful journey and their discipline shown in the cricket arena. Browne then cleared the air in regard to the selection policy of Windies Cricket teams. "Selectors are given dates when teams are supposed to be selected, and we have to abide by those rules," he declared.
He heaped praise on the CWI Franchise system that now has 10 rounds of matches. This, he said, gives the selectors a platform and a great opportunity to identify players in the Caribbean.
Without doubt, he said, the Professional Cricket League has shown improvements in cricket in the West Indies, but Browne emphasised on the importance of players performing consistently.
Controversy was introduced when Browne declared that CWI do not believe in chopping and changing players and coaches. However, he said this does not mean that outstanding players in Anthony Bramble (580 runs) and Romario Shepherd (37 wickets) would not play for Windies.
"You gotta keep plugging; you gotta work hard; and I repeat, opportunity will always come", Browne declared.
Guyana Jaguars has been well led by Leon Johnson who has been the winning captain on each of the five occasions. The players were honoured with medals and the trophy for their stellar performances in the CWI Professional Cricket League Regional 4-Day tournament. They now equal Jamaica's record for winning a title for the fifth consecutive time.