…VP Jagdeo to lead delegation to India next month
A potential visit by Indian Prime Minister Narendra Modi to Guyana is on the cards for 2023, in an effort to finalise the myriad bilateral agreements and areas of cooperation between the two countries.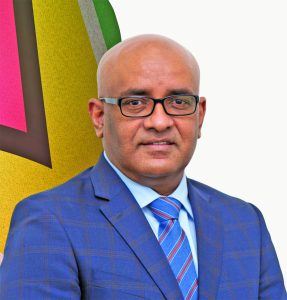 This was revealed by President Dr Irfaan Ali, during a press conference on Tuesday. President Ali, who spent several days in India, where he was conferred with the prestigious Pravasi Bharatiya Samman Award, said the Prime Minister has expressed a strong desire to visit Guyana.
"We have expressed and the Prime Minister of India has also expressed his keen interest in visiting Guyana this year, to fast track a lot of the planning and a lot of the areas we have identified for collaboration," President Ali said.
To help with the process of following up on these areas of cooperation, Vice President Bharrat Jagdeo will be leading a Guyanese delegation to India in February 2023. Additionally, two working groups between the two countries will be set up to advance talks.
"The Vice President will lead a delegation following up on all these areas in February to India. Because we are very, very keen on the advancement and having results from these areas," President Ali said.
The President meanwhile explained that the need for working groups was jointly decided by him and PM Modi. He said that India has already been written to proposing names for Guyana's side. The working groups, according to Ali, will follow the Organisation of American States (OAS) model.
"The only difference here is that in the working group, we'll be including the Private Sector from both India and Guyana, because there's a lot of follow up and collaboration that is required from the side of the Private Sector"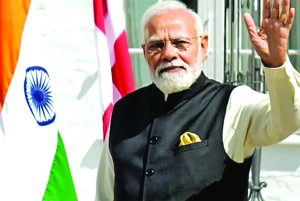 "The working group will commence work almost instantly, to push this agenda. In Guyana, for example, in agriculture, Minister Zulfikar Mustapha will be a part of the working group looking at agriculture and all we discussed," he said.
When it comes to farming, former Agriculture Minister Dr Leslie Ramsammy would be in the working group as well. Minister within the Public Works Ministry, Deodat Indar will, meanwhile, be in the working group for technology and Natural Resources Minister Vickram Bharrat, for energy.
Tourism, Industry and Commerce Minister Oneidge Walrond will be in the working group for the Hyperbaric and Wellness Center, and Public Service Minister Sonia Parag, that for human resource capacity building. For defence, President Ali, Chief of Staff Brigadier Godfrey Bess and National Security Advisor Captain (Retired) Gerry Gouveia will be in the working group.
73rd Republic Day Anniversary
Meanwhile, the Indian High Commission in Georgetown is making preparations to celebrate the 73rd Anniversary of Republic Day of India on January 26, 2023. A number of activities are planned, spread over the period from Saturday, January 21 to Sunday, January 29, 2023. And while registration is compulsory, all Guyanese and Indian nationals are invited to participate. There is no entry fee.
Among the planned activities are a Kathak dance workshop on January 21 at Swami Vivekananda Cultural Centre (SVCC); rangoli competition at the SVCC on January 22 and Hindi Diwas celebrations on January 28 at the Indian Arrival Monument at Palmyra, Berbice.
Also planned are an environment awareness and tree planting drive on January 28 following the Hindi Diwas observances, a blood donation drive at Strathspey Mandir compound, East Coast Demerara (ECD) and a yoga competition on January 28 at SVCC. (G3)