Just over a month after a joint operation at the Camp Street Prison unearthed a quantity of prohibited items, another raid was conducted on Saturday morning which led to the discovery of narcotics, among other contraband items.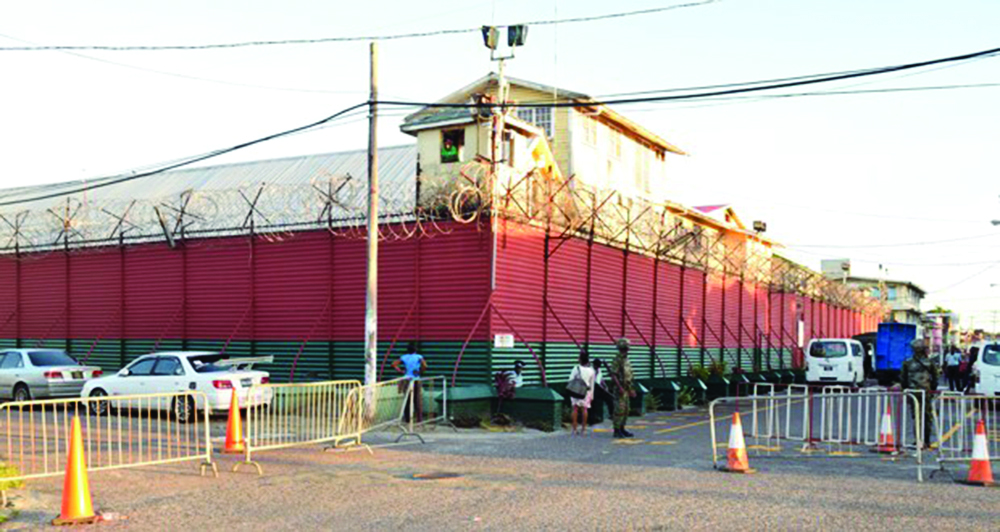 The raid was carried out by members of the Guyana Police Force (GPF), the Prisons Service and the Guyana Defence Force (GDF). Among the items found are 448 grams of narcotics, 18 cellular phones, 16 phone chargers, 39 improvised weapons, 39 lighters, 53 packs of cigarettes, 126 razor blades, 14 SIM cards for mobile phones and three memory cards.
In mid-November, following the announcement of a possible domestic security threat, the Joint Services conducted a search at the same institution and found 21 improvised weapons and knives, 20 razor blades, 558 grams of marijuana, 22 cellular phones and five gallons of homemade wine, along with a number of other banned items.
This was alarming since the last raid on the correctional institution was done on November 12, 2016, which meant that the contraband items accumulated in just over a month.
After the raid in November, the Public Security Ministry in a release assured the public that it will continue to work closely with the Guyana Prison Service and the Joint Services to address on-going security weaknesses at the nation's correctional facilities.
In March, a similar raid at the Georgetown prison resulted in one of the most deadly unrests in the country, causing the death of 17 inmates and injuring several others, including prison officers at the city penitentiary.
Inmates on remand at the facility started to protest after prison officials seized several contraband items during a raid at the Capital A section on March 2, 2016. In retaliation, the prisoners started several fires that night and another the following morning, which turned out to be deadly.
Then on March 4, 2016, angry inmates lashed out again, kicking out the entire wooden wall of one of the buildings located in the Southern section of the compound. This occurred mainly because the inmates protested the conditions of the prison, with the number one complaint being overcrowding.
In this regard, the Government has set aside $369 millionin the 2017 National Budget to rehabilitate the Mazaruni Prison which in turn will address the overcrowding at the Camp Street penitentiary. This is the first phase of a $2 billion investment into the Mazaruni Prison.