…as Ramps Logistics denied local content certificate
The recent announcement by the People's Progressive Party/Civic (PPP/C) Government that it will take companies trying to circumvent the Local Content Act to court has been met with praise from the Private Sector Commission (PSC).
On Wednesday, the PSC threw its support behind the Government's stance as articulated recently by Vice President Bharrat Jagdeo. In particular, the PSC expressed concern over the ongoing practice of some companies to bundle contracts, which often limits local businesses participating in the value chain.
"The Commission will continue its advocacy to ensure that the Local Content law aids the utilisation of Guyanese goods and services and supports skills development, and the training and employment of citizens," the PSC said.
"The PSC recognises the commitment shown by the Government of Guyana to ensure that Guyanese benefit from the oil and gas industry, but notes that the onus is also on the business community to support implementation of the Local Content law," the Commission added.
The PSC also reminded local businesses to get registered by visiting the Local Content Secretariat at 116-117 Cowan Street, Kingston, Georgetown. In addition, they can share their experiences regarding local content.
During a recent press conference, Jagdeo had spoken of foreign companies operating in Guyana who are consistently trying to beat the Local Content Act passed last year. Some of these manoeuvrings include the creation of shell companies and using some members of the Guyanese Diaspora to do so.
"We have a big battle with some of them trying to change the way they incorporate; trying to use legal means to bypass the preferences that we have given only to Guyanese. We have a strong position. You may see us end up in court with them.
"But just think about the carve-out. A foreign company or a tier-one company cannot rent a building unless it is from a local – for offices or for dwelling or can't hire transport except from local or provide security services. Only locals can do that," Jagdeo had further explained.
Ramps Logistics
Meanwhile Ramps Logistics Guyana Incorporated, in announcing that it would hold a press conference today, revealed that the Government has denied it a Local Content Certificate – one of the requirements of the Act.
The Trinidadian company, which provides freight forwarding and supply chain management services, said that it has done work for oil companies operating in Guyana ranging from Tullow to ExxonMobil and claimed that it followed all the requisite guidelines.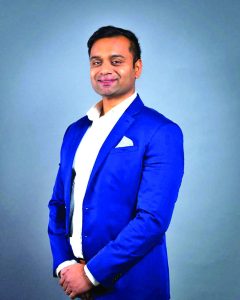 "Ramps Logistics Guyana Inc has followed all the required guidelines to apply for this Certificate and was denied. Against that backdrop, we are hosting a press conference to share information that has recently come to hand in the matter that is relevant to all companies and investors seeking to invest in Guyana," Ramps said.
According to the company, Ramps Logistics Chief Executive Officer (CEO) Shaun Rampersad, Logistics Director Samantha Cole and Logistics Specialist (Regional) Brandi Archer will be at the press conference.
According to the Local Content Act passed last year, oil and gas companies operating in Guyana, as well as their contractors and sub-contractors, must procure from Guyanese companies by the end of 2022, 90 per cent of office space rental and accommodation services; 90 per cent of janitorial, laundry and catering services; 95 per cent of pest control services; 100 per cent of local insurance services; 75 per cent of local supply of food; and 90 per cent of local accounting services. These are just some of the 40 different services outlined in the first schedule.
The Act also defines a local company as one incorporated under the Companies Act and beneficially owned by Guyanese nationals. Beneficial ownership is defined as owning 51 per cent of the company. Additionally, a local company is expected to have Guyanese in at least 75 per cent of executive and senior management positions and at least 90 per cent in non-managerial and other positions.
When the Local Content Act was passed, Section 12 had required companies in the extractive industry to submit local content reports every six months to ensure they were complying with the Act. This was to ensure the Government could keep an eye on these companies' compliance. (G3)