Abuse of public housing continues
The issue of officers benefiting from public housing while owing the state several months of rent continues unabated. It is of particular concern with the Ministry of Public Infrastructure, as some officers owe rent to the Ministry from as far back as 2016.
Auditor General Deodat Sharma flagged the issue in his 2017 report, detailing that over $1 million in rent remained outstanding. According to the report, the Ministry had a total of forty-two flats available for rental to public officers during that fiscal year.
From a perusal of the rental file, rental register and other supporting documents, the AG was able to determine that 37 flats were rented and five flats were vacant. Of the thirty-seven flats rented, 14 were rent free.
"In addition, it was noted that, as at December 2017, the sum of $1.444 million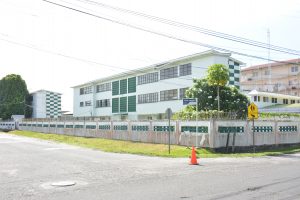 remained outstanding by tenants. This include the sum of $669,000 for 2016 and $775,000 for 2017. It should be noted that some tenants have rents outstanding since January 2016."
"This contradicts clause two of their rental agreement, which states that the tenant agrees to pay to the landlord in advance the monthly rental," the Auditor General reported.
According to Civil Service Law, 2004 public service rules, "Government quarters provided to public servants as a condition of service; eg, in the case of hospital staff where presence on a hospital compound may be required on a continuous basis, shall be free of rent."
It goes on to state that: "in lieu of quarters, a house allowance may, with the approval of the Permanent Secretary, Public Service Ministry, be granted to a public servant who is entitled to free quarters but for whom quarters are not available."
It is understood that, for unfurnished quarters, an employee who does pay rent is required to pay 10 per cent of his or her salary, while the requirement for a furnished apartment is 12 per cent of that employee's pay.
Ministry's response
Given a chance to respond, the Head of Budget Agency explained that the public officers owing rent were written to in order to clear their debt. The Ministry did, however, acknowledge that it dropped the ball in collecting the rent it was owed.
In addition, the Head of the Budget Agency assured that measures would be taken to collect the outstanding rent. In its recommendations, the AG Office urged the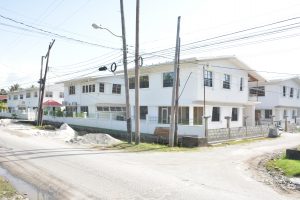 Ministry to ensure this was done.
It wouldn't be the first time that public housing has been abused by public officers. The Auditor General had found, back in 2016, that only 26 out of 132 occupants of buildings owned by the Region Four Administration were actually paying rent.
The matter had come up before the Public Accounts Committee (PAC) earlier this year, and Regional Executive Officer Pauline Lucas was asked to account for the matter. It was subsequently disclosed that the State Assets Recovery Agency (SARA) was called in to assist in the eviction of those not paying rent.
PAC Chairman Irfaan Ali had pointed out that if the tables were turned, squatters would have been thrown out. He had therefore expressed dissatisfaction with the situation. Lucas revealed that in addition to the guidance from the Auditor General's findings, she asked SARA to get involved in the matter since last year.