The Regional Democratic Council (RDC) of Region 10 has dispatched a medical team to Lamp Island, Sub Region Two, Upper Berbice, to assess the situation there. This comes in the wake of continued rising floodwaters, which has caused residents to express fear and concerns.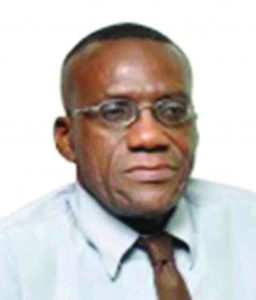 Regional Chairman Renis Morian said that some 220 odd residents live in Lamp Island and while the region over the years has been informing residents about the dangers of living in Lamp Island, residents have ignored warnings while continuing to live there.
He said that recognising that they are part of Region 10, he and his Council have sought to provide support and assistance to them in ensuring their safety.
Morian said that the residents are concerned and his Council is equally concerned over the safety and health of the residents there.
He further added that with the initial reports that he has received, he has ordered the Regional Health Services Department under the Regional Health Officer (RHO), Dr Pansy Armstrong, and the Regional Medical Committee to dispatch a team to the area first thing today to assess the situation there.
Regional Chairman Morian commenting on the situation said that his RDC is closely monitoring the situation, noting that they are prepared to take whatever action is needed to ensure the safety and wellbeing of residents."We have noticed that the water in the Berbice River continues to rise significantly and in the interest of residents' safety and health we are sending a rapid response team to Lamp Island with medical supplies. While there, they are going to objectively assess the health and social conditions there, so that the RDC can take appropriate and most importantly, timely actions," the Regional Chairman said.
The Regional Chairman stressed that he and his Councillors are continuing to monitor other areas within Region 10, declaring that they are standing by to take appropriate actions to ensure that communities affected by floods as a result of continuous rainfall can be protected.
"There are several communities that we have been monitoring and over the years we have noticed that based on the geographic location of Lamp Island here in Sub Region Two, there they continue to be affected by significant rising floodwaters, thus we are closely monitoring them".
The Regional Chairman said that based on the report, he and his Council will take actions to ensure the continued safety and wellbeing of residents.