Medical professionals attached to Region 10 (Upper Demerara-Berbice) are currently undergoing a three-day workshop in support of zero maternal deaths caused by haemorrhaging.
The initiative which is being hosted at the Linden Hospital Complex (LHC) is organised by the Public Health Ministry in collaboration with the Pan-American Health Organisation (PAHO). The workshop which commenced on Wednesday wraps up today.
Medical professionals including doctors, medics, midwives and community health workers are all participating.
Facilitators said participants will benefit from training on how to estimate blood loss, recognise signs of shock and ways in which maternal patients can be stabilised.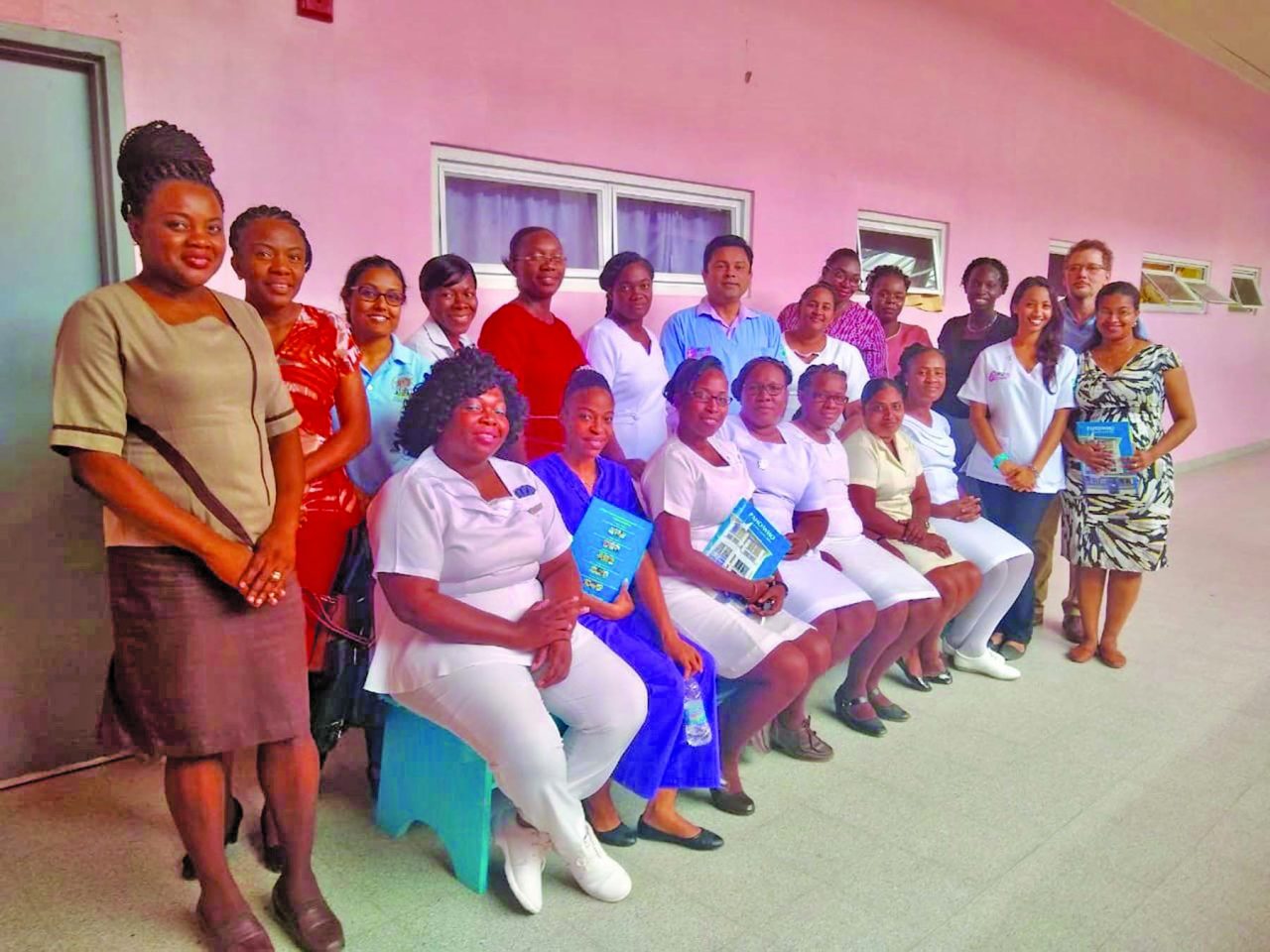 It also includes education on the use of non-surgical methods utilising simple, low-cost medical materials in an effort to stop bleeding.
Speaking with Guyana Times, National PAHO consultant, obstetrician/gynaecologist, Dr Padmini Singh noted that it was discovered that one of the leading causes of maternal deaths is due to postpartum haemorrhaging, hence the need for training medical professionals.
"What we have identified in Guyana, one of the main reasons that women die is postpartum haemorrhage. So because of this, we decided it's a very important training that the medical personnel should have…it helps personnel to identify that the patient is in shock and the patient is bleeding. So the first and most important thing is to recognise the condition," she explained.
Dr Singh added that the programme has already been undertaken by various countries in the Caribbean and Latin America and would have all seen positive results. In like manner, she said Guyana is also hoping to do so.
"We are very passionate about the reduction of maternal deaths… We don't want to see any of our pregnant women dying… that's why we're training our personnel, to recognise the deficiencies and work on those to strengthen the system," she noted.
Dr Singh said PAHO is also lending technical support to the Public Health Ministry for training to be extended across all regions of Guyana. All have benefited so far, she explained, except for Region Eight (Potaro-Siparuni) which is expected to benefit next month.
Participants were also educated on the use of medication to prevent and control bleeding.
Dr Singh noted that PAHO has also provided assistance in the provision of anti-shock garments (garments used to stabilise patients, to have them safely transferred from a primary to referral institution).
Dr Singh, who is also working on the Maternal Mortality Reduction Project, stressed that all medical personnel have an important role to play in maternal death reduction.
"With us teaching all of these methods and giving these tools… we hope that eventually we can prevent maternal deaths by haemorrhage," she posited.
Meanwhile, Women's Health Coordinator attached to the Public Health Ministry, Dr Umadai Rattan noted that while participants are already knowledgeable on the topics, the workshop serves as a means of re- enforcement.
She said more significantly, participants were educated on the use of the recently introduced anti-shock garments, as well as how to manage emergencies and emergency team work. She too stressed that the issue of maternal deaths is an important one for every country.
"It's an issue recognised worldwide…maternal health is everybody's business. It starts at home. It's not just for the hospital, it's not just for the mom. It's a community platform because when a mom dies it not only affects the family but the community and the country. So we're asking everyone to be on board…," she noted, citing the importance of increasing awareness.
Dr Rattan said apart from theory and practical aspects, the workshop also focuses on perinatal information system, which the Government of Guyana is moving towards very soon.
"We're going to try to make the information system electronic. So if you're a mom that's in Lethem and you happen to come to the Georgetown or Linden Hospital and you don't have your clinic card with you, we put in your identification number or your name and we get all of your information," she explained.
She emphasised that the training also taught key professionals how to manage as emergency first responders. Dr Rattan said the Ministry is also working on system strengthening through capacity building.