The Region Three (Essequibo Islands-West Demerara) Road Safety Council has called for the removal of stalls along the Vreed-en-Hoop Stelling, which have been obstructing pedestrians.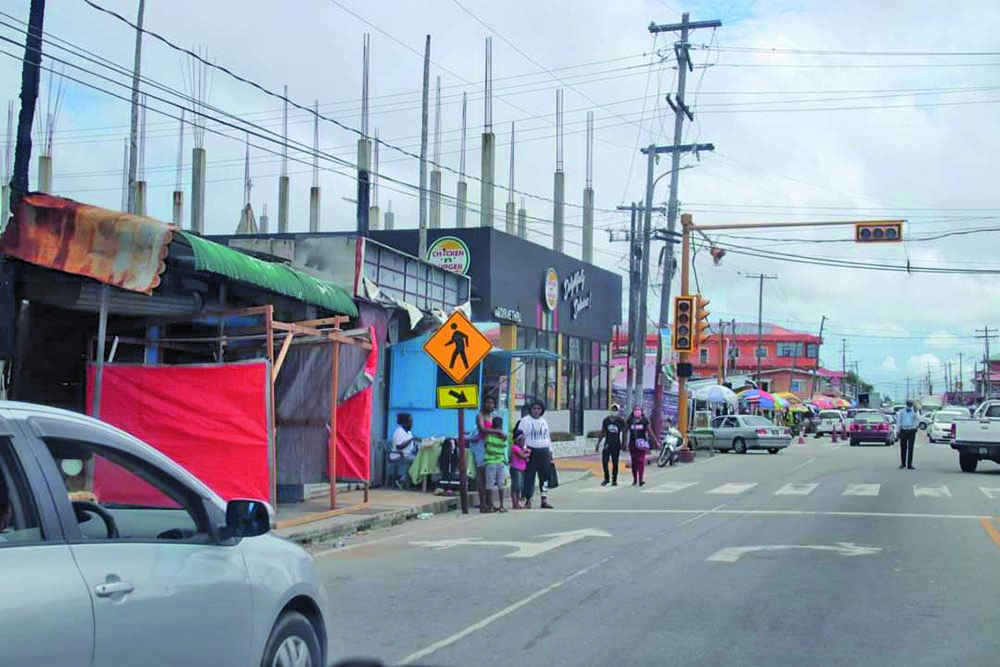 On Wednesday, the Council noted that the illegal stalls were blocking the pedestrian crossing, thus endangering road users.
It was indicated that while a few stalls were initially set up at the area; more have been set up and the site now resembles a marketplace.
When Guyana Times visited the area on Thursday, both pedestrians and taxi drivers complained bitterly about the issue. It was evident that persons were forced to walk on the busy roadways.
The Vreed-en-Hoop Stelling is one of the busiest places in the region, and the illegal stalls are having a negative impact on many. One woman, who gave her name as Pamela, said these establishments needed to remove from the pavement.
"This is honestly an eyesore for us. We have everything organised and then people just come and set up a stall and start selling. Then from one person, it reached five and so the number growing. Soon there won't be anywhere to walk because of this situation right here," the woman complained.
Meanwhile, one taxi driver was forced to stop on the roadway itself in order for passengers to disembark his vehicle.
He explained, "You see this here. I got to block up the road and people behind me, because I can't put them on the pave. It get a big stall there illegally. I got to put people out of the car on the road. We don't know what going on here."
The structures were erected several months ago. The taxi driver contended that there was a Police Station in close proximity and the matter was reported. However, stern action has not been taken to remove the illegal vendors.
"There's Police at the traffic light every day. People keep making reports and nothing happening. It's like they turning a blind eye to things like this," he added.
The Vreed-en-Hoop Public Road was part of the 30.7-kilometre road improvement project, which was completed in 2018. Some of the features which were added to the new roadway include a widened section for cyclists and pedestrians at key junctions, the installation of traffic signs, pedestrian and road markings, concrete drains and the construction of parking lanes along identified sections.
Persons who traverse the area and residents are calling on the relevant authorities to ensure that these illegal structures are removed.