Led by their unions, thousands of sugar workers attached to the Albion, Blairmont and Uitvlugt Sugar Estates downed tools on Tuesday demanding an increase in their wages.
While some remained at their various posts, some picketed the Ministry of Presidency reiterating their calls as they demand that President David Granger intervenes.
Speaking at the protest line, President of the Guyana Agriculture and General Workers Union (GAWU), Komal Chand, stated that the Government ought not to ignore the plight of the workers who are employed by a State-owned enterprise— the Guyana Sugar Corporation (GuySuCo).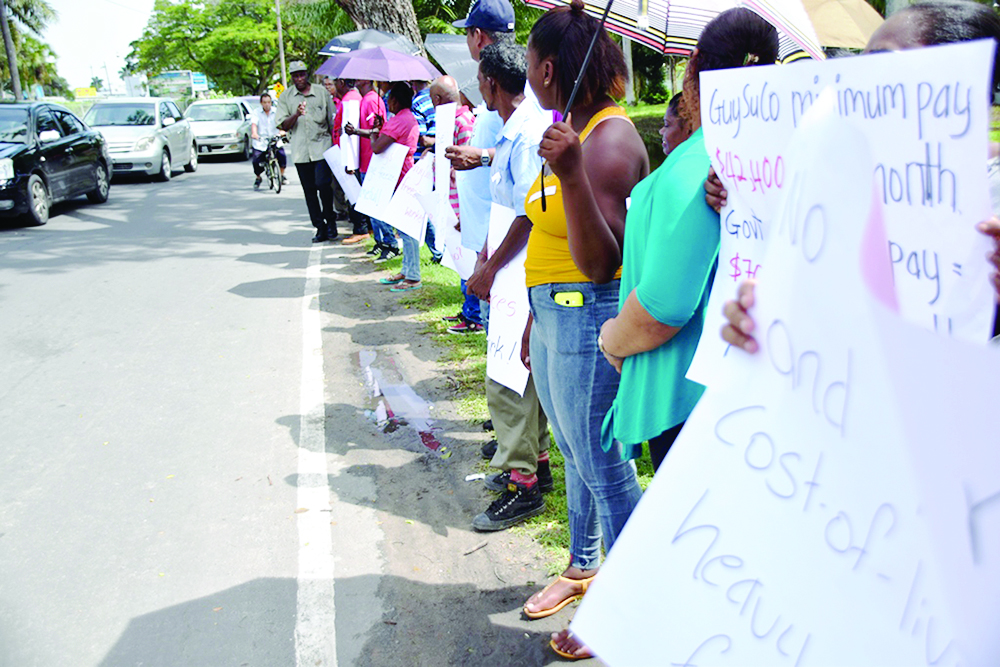 "There has been a stagnancy of wages in the sugar belt since 2014 and we are now in 2019. The last increase in pay was in 2014. This Government took over in 2015 amid a promise that the workers will receive an increase and sugar is too big to fail".
He stated that the APNU/AFC coalition, since it took office in 2015, has done more harm than good to the thousands of persons employed in the sugar belt and that many persons continue to suffer as a result of the Administration's actions or lack thereof.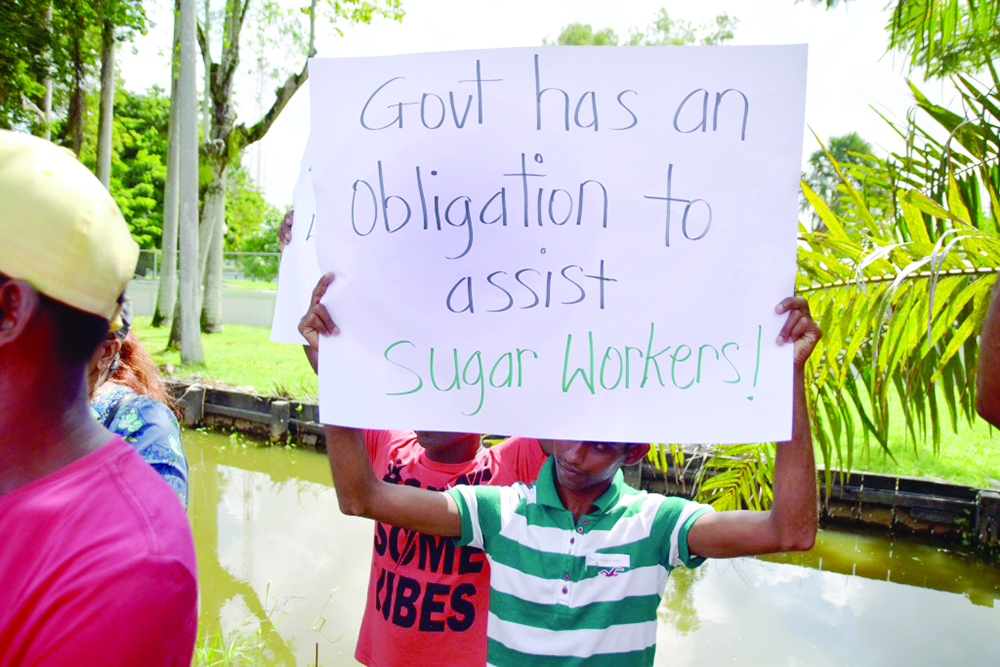 "We are sending a message to the President that you need to award the sugar workers, at last, an increase. We have a claim before GuySuCo which we hope they would discuss with us but we have not been able to address the issue of wage and salary because GuySuCo said they are waiting on further instruction. So we have no commitment from them, no position as to whether they will grant an increase or not but we know that the President makes a difference in this matter".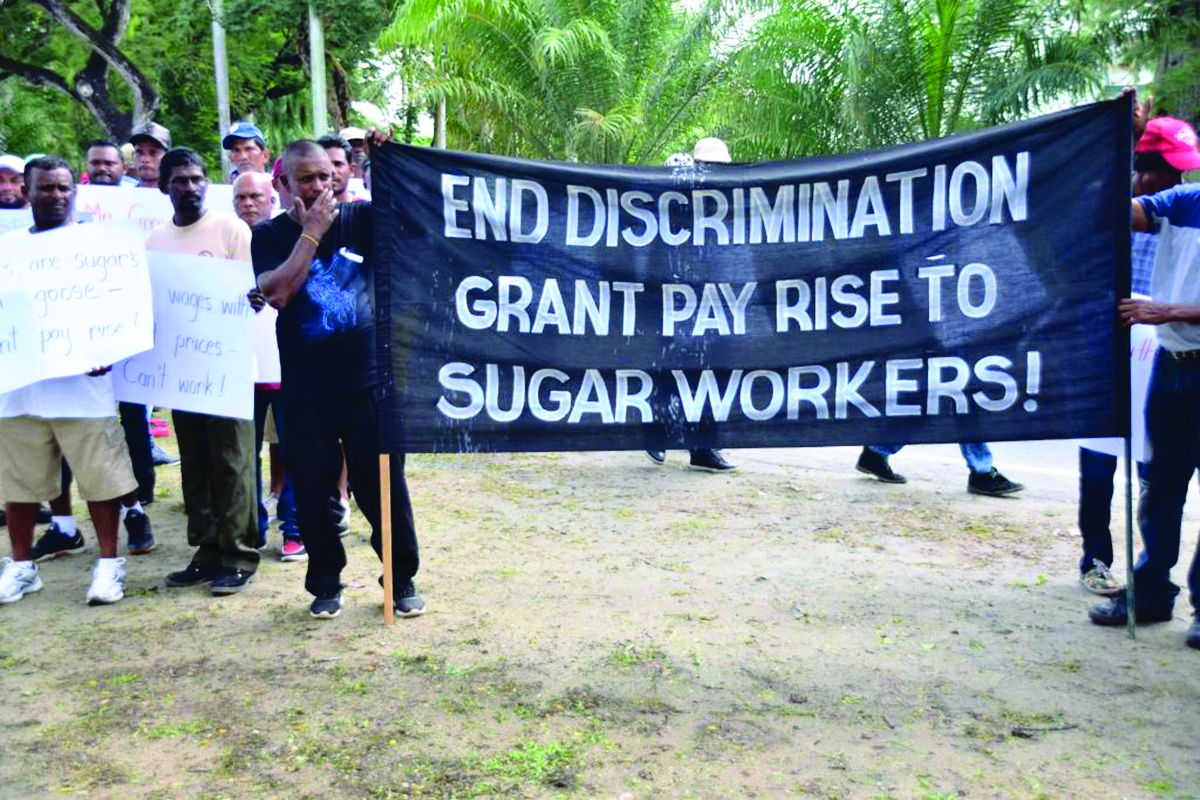 Chand further stated that over two months ago, his Union sent a petition to caretaker President Granger, and he promised to have that petition addressed by the GuySuCo first and then inform the GAWU afterwards as to decisions being made.
However, to date, the Union has not received any feedback from President Granger, other than an acknowledgement of his receipt of this petition and his commitment to respond to representatives of the Union in that regard.
"So we have that, we have no response, and then we have attempts by the Government to hoodwink the public and the workers to say that the Board of GuySuCo will have to decide on this question. The Board of GuySuCo is a creature of this Government and the appointees there are all selected by the Government despite one who represents the Union and whatever they are told to do they will do. To say that the Board will give an increase, as I said, is just not sincere because the Board is incapable of dealing with it," the GAWU Head added.
Agriculture Minister Noel Holder has already said that sugar workers may not benefit from an increase like the rest of public servants because GuySuCo does not have money.