Although the returns at the South American Swimming Championships were not as stellar as they'd hoped, Guyana's Olympic swimming hopefuls will feature in two more meets as they seek to qualify for the Tokyo Games.
Just a few weeks after two swimmers participated in the South American Swimming Championships, the Guyana Amateur Swimming Association (GASA) is focused on providing more opportunities for Guyana's trio to secure a spot in the Tokyo Olympics.
Reflecting on Andrew Fowler and Leon Seaton's time in Argentina, GASA President Dwayne Scott labelled their performance as 'credible', given the limited preparation they had.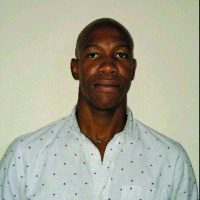 Jamila Sanmoogan, who missed the last competition, is expected to join the team going forward.
"I think in light of where we were in terms of preparation, the performances were extremely…they were credible performances. Andrew may have dropped off a bit, but Leon has improved significantly. I think he has a great future in the sport. He did two great swims in the 50M and 100M free, and Andrew did his usual in the 50M butterfly," Scott shared with this publication.
Scott detailed the next steps the GASA would be taking in getting Guyana's swimmers to the world event.
"We're encouraged by what we've seen, and we want to make sure that it is continued to the Olympics.
The road to the Olympics is going to take us through Florida, where there's a meet at the end of April, and subsequently another meet in Puerto Rico in May," the GASA President disclosed to Guyana Times Sport on Wednesday.
"All three Olympic hopefuls: Sanmoogan, Fowler and Seaton, will be at this meet," he assured.
With Seaton's Florida scholarship being extended, he will be in the state, awaiting his teammate's arrival.
Expectedly, if the Guyanese trio are to make it to the Games, from July 23 to August 8, they will need to increase their training. In this regard, the GASA boss shared that the local association is adamant about ensuring that they're adequately prepared.
Scott explained, "Of course there is a need to up the tempo! At this point in time, they've all been through what we call a tapering process, which is preparing them for competition-level activity. As we come closer to the Olympics, we would need to make sure that we're doing the right thing, so they could be adequately prepared."
The swim trio's trips to Florida and Puerto Rico are reportedly being funded by the Swimming Union of the Americas (UANA).
"Their trips were funded by FINA. In fact, it was funded by UANA, who overlooks South America and the Latin America region," Scott disclosed.