By Brandon Corlette in Trinidad
Guyana Harpy Eagles drew against Jamaica Scorpions in the fourth-round clash of the West Indies Regional Four-Day championships. That result meant that the Harpy Eagles' chances of winning the title are improbable, close to impossible. Harpy Eagles' final assignment will be against the hosts, Trinidad and Tobago Red Force from Wednesday, June 1 at Queen's Park Oval.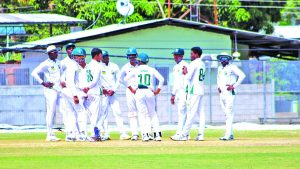 Reflecting on the draw, Captain Leon Johnson said: "Hard-fought. We would have liked to come out today and get those 10 wickets (against Jamaica), below our total, or chase a bit of runs, but that did not happen. Jamaica played pretty well on a very good batting track. It slims the chances of us winning, but we have one game to go, and we know cricket is a game of glorious uncertainty. We can only control what we can, and take care of our results. If things go our way in the other games, then so be it."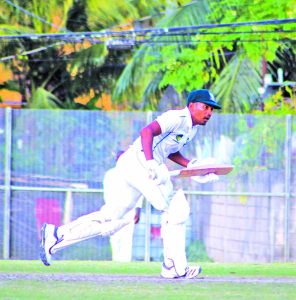 On a good batting surface, Guyana scored a bit more slowly than expected. Johnson said the team would have liked to score a bit more runs in the opening sessions. "The trend is probably a 100-run session every day. To score 70-odd and 60-odd, I think we could have done a bit better there," Johnson told the Guyanese media present in Trinidad.
Since the restart of the tournament, the batting has clicked for the Guyanese, with batsmen scoring centuries and the team amassing totals of 400 and 500. "It is only one bad game we had (this season), if you think about. It is good to see runs on the board. Everyone has been calling for us to make runs, and we have been getting it by the truckload."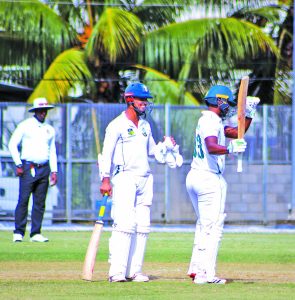 Looking ahead to the Red Force clash, Johnson said his side would be aiming to win, and guys would look to perform as they always do. Speaking on Tagenarine Chanderpaul, who scored back-to-back centuries, Johnson said: "He was under the pump a little bit. He came good, and it is good to see. We always talk about one of our openers go big and we put up a good total."
With Nial Smith and Anthony Bramble missing this game owing to injuries, they are expected to return for the final round. "Yes, they should return. I thought Bramble would have played this game, but in the morning there was discomfort, so he did not want to risk it or play the game and affect the team. Nial had a slight groin injury, so he did not want to risk it," Johnson added.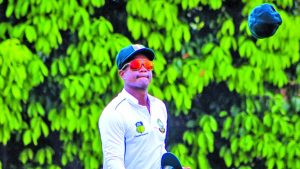 The Harpy Eagles Captain, who has been struggling with the bat, scored a half-century in the match against Jamaica Scorpions. He said it was nice to go out, get a score, and help the team. Given the return of Smith and Bramble, the likely candidates to miss out will be Demetri Cameron and Akshaya Persaud.