– Regional Chairman tells workshop
BY INDRAWATTIE NATRAM
Tourism in Region Two (Pomeroon-Supenaam) can very well become the leading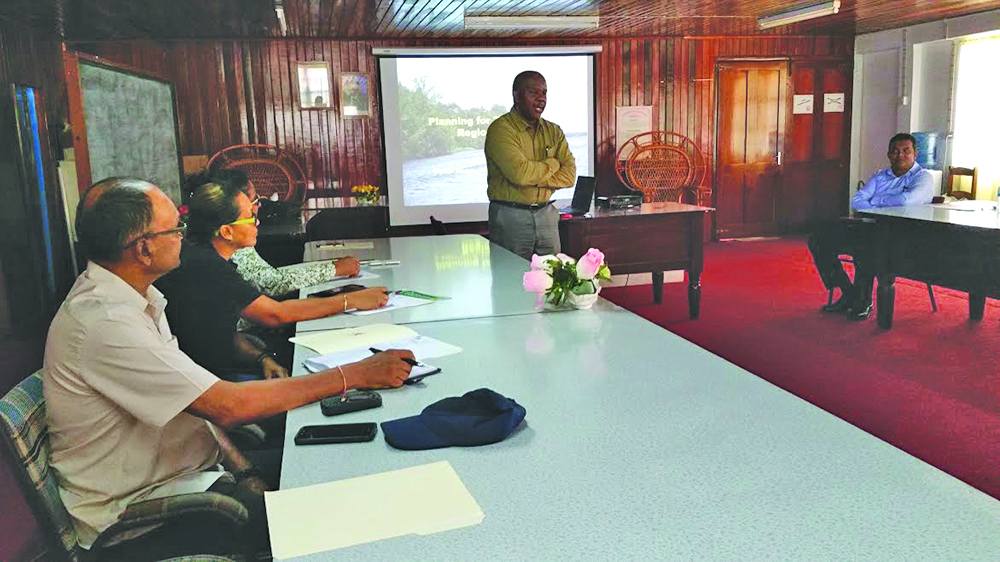 revenue earner if given the right opportunities from the Department of Tourism, according to Region Two Chairman Devanand Ramdatt.
Ramdatt was at the time addressing businessmen, Regional Democratic Council (RDC) Councillors and Toshoas from various Amerindian communities at a special Regional Tourism Planning Workshop held on Tuesday, July 4 at the Regional Democratic Council boardroom. Ramdatt said the region is blessed with the most beautiful lakes and tourist attraction sites but often they are left isolated because of lack of knowledge or resources.
Some of the tourism hotspots within the region are Lake Mainstay Resort, Lake Capoey, Lake Mashabo, Pomeroon Cluster (Charity, Kabakaburi, Akawini, Wakapoa, Adel's Resort, Arparico), Supenaam Betany, Creek, Bush Lot Settlement, and Lake Tapakuma.
Alluding to the fact that the agriculture sector is currently facing some difficulties due to flooding in Region Two, Ramdatt urged persons to diversify. He also urged participants to provide suggestions and recommendations that can further develop the tourism sector within Region Two.
"As a region we can't always depend on agriculture… right now lands are flooded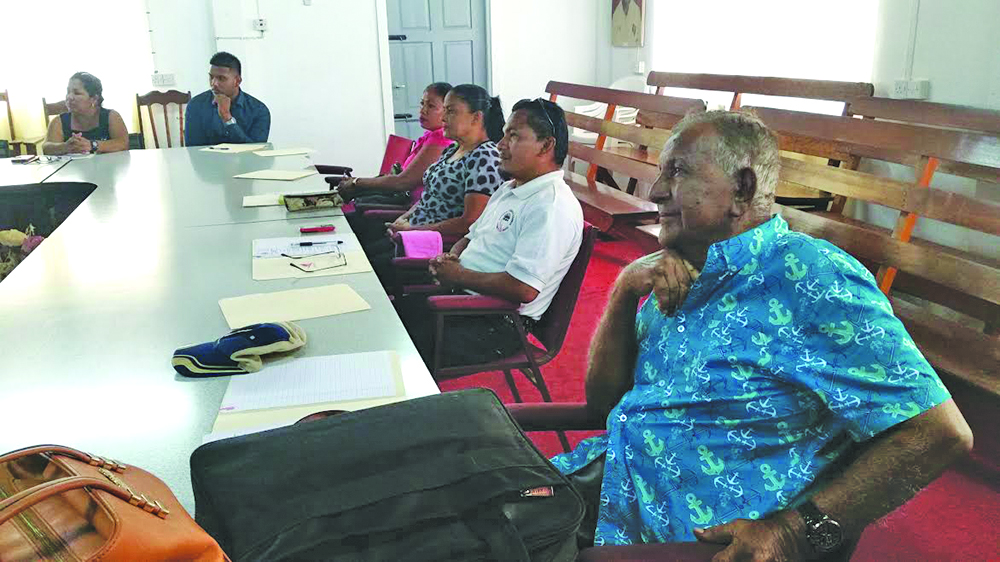 which means the economy will be affected; as such residents need to tap in on other opportunities" Ramdatt posited.
Meanwhile Director General, Department of Tourism, Donald Sinclair, said the main objective of the workshop was to identify key tourism hot spots. Sinclair said the Business Ministry in collaboration with the Department of Tourism is currently conducting the workshops as a way of identifying hot spots in various regions so that those spots can be added to Guyana's Tourism maps. Thus far, similar workshops were conducted in Regions 3,4,7 and 10.
During the workshop persons were involved in group discussions. Also attending the workshop was President of the Essequibo Chambers of Commerce, Deleep Singh.
Isahack Basir, who is an old historian, used the opportunity to share his knowledge on different tourist sites. Some of the challenges faced as a region in terms of highlighting tourism are the formation of a tourism association, lack of resources, lack of training on tourism awareness, documentary on sites and lack of a tourism help desk.