CWI Women's T20 Blaze
Trinidad defeat Windward Islands by 7 wickets in rain-affected contest
The Merissa Aguilleira-led Trinidad and Tobago team defeated Windward Islands by seven wickets in a rain-hit contest in the second of three matches at the National Stadium Providence.
Windwards batting first scored 59-3 in 9.4 overs while Trinidad achieved their revised target of 58 in 7.5 overs ending on 61-3. Earlier, Windward Islands won the toss and elected to bat first when the toss was spun and the heavens opened up and delay the start of play.
The players went out at 15:50h when the match was reduced to 14 overs. Windward Islands batted for some 40 minutes as the rain once more played a role. In the first inning of the game, Windward reached their 59-3 when the big-hitting Cordel Jack made 12 from 14 balls.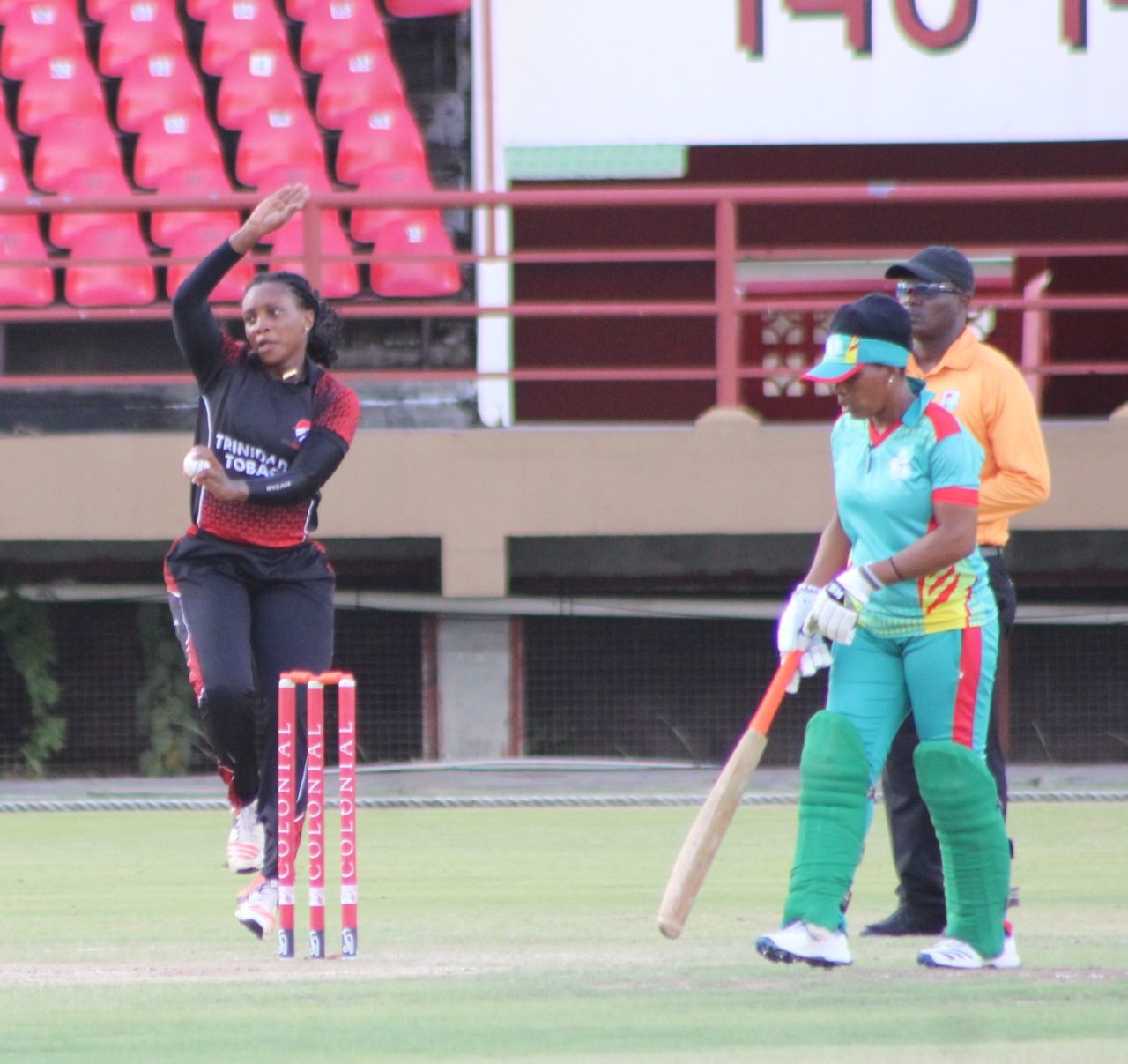 Stacy Ann Adams struck a run-a-ball 14 while Juliana Nero scored 19 from 20 balls. Bowling for the Trinidadians, off-spinner, Felicia Walters had 2-15 in 2.4 overs.
Trinidad would have fancied their chances chasing 58 runs in eight overs, they were made to work for every run. Stacy Ann King, who scored a half-century in the first round, notched up 25 from 17 balls, to cop her second player of the match award.
Britney Cooper remained unbeaten on 23 from 18 balls, hitting two fours and one six. Reniece Boyce scored an unbeaten six as Trinidad sealed yet another win. Afy Fletcher and Cordel Jack had one wicket each for Windward Islands.
Meanwhile, in the final match, Barbados were in firm control as defending T20 champions Jamaica was bowled out for 95 in 17.2 overs; fast bowler Shanika Bruce had 4-16 while Hayley Matthews had 4-25 in four overs. In reply, Barbados got home comfortably with player of the match, Matthews hitting a fine half-century in the Bajan's second win in as many matches.
The matches will continue on Sunday March 31; Jamaica will play Guyana, Barbados will meet Windward Islands and Leeward Islands will play Trinidad and Tobago.