– says unannounced visits by regulators should not be prevented
The need for regulators to be able to make unexpected visits to operations of oil and gas operators was emphasised by Environmental Protection Agency (EPA) Director, Dr Vincent Adams.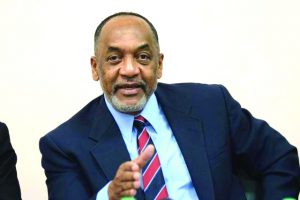 Adams made this pronouncement on Monday during a seminar for capacity building in the oil sector. He acknowledged that they do not have the requisite local standards in place yet to really monitor operators.
However, Adams noted that what they have done is adopt international standards for environmental protection. One such standard is unfettered access to oil rigs and other vessels, which Adams noted is important for oversight of the sector.
"There should be no prevention or stiff arming of Government employees or people who provide oversight and go on that rig, at any time. Of course, it's our responsibility when we go, not to interfere or interrupt the work. But we should not be prevented from visiting the site at any time, including unannounced visits".
While this is the optimal situation, Guyana's model Production Sharing Agreement (PSA) included a seven-day notice before regulators could visit operations. This PSA model is currently under review.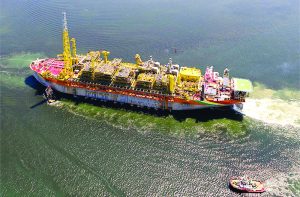 According to the EPA Director, it is important to guard against complacency in these types of environments. In fact, Adams noted that on site, Government representatives are even more effective when it comes monitoring oil companies, their environment, health and safety practices and compliance with the law.
"Environment, health and safety is something (intangible). That's why we take it for granted. We tend to get complacent. We measure it by, oh nothing has happened over the past year. So we go, we celebrate. A million hours have passed without any incident. Every day you come to work, tell yourself something could happen".
"In my experience, we have always found that our members on site found 90 per cent of the precursors. A lot of time, we only realise that there is an issue or we judge our system when something happens. We should be judging our systems based on the things we find before something happens. When something happens, it's too late".
Adams further noted that the National Oil Spill Plan is still being developed in a multiagency collaboration led by the Civil Defence Commission (CDC). The oil spill prevention strategy has been in development for some time. Previously, Government had promised it would be completed by mid-year.
Guyana's last taste of an environmental disaster was a cyanide spill in 1995. In gold mining, cyanide is used as an extracting agent for the ore. In the case of Guyana's cyanide spill, the highly poisonous material spilled out of a reservoir into the Essequibo River.
Since Exxon announced its oil find in the Liza-1 well in 2015, a pertinent question has been the capacity of the relevant agencies to protect the environment in case of an oil spill. It is a topic that has regularly been raised at public lectures.
Previously, President David Granger commissioned Guyana's first oil spill response operation service at the Gaico Wharf at Nismes, West Bank Demerara— Gaico Oil Spill Response Operation Services. The service was set up as a pre-emptive measure against probable spillage once production commences in the future.
A study by the EPA had found that while an oil spill was possible, factors such as the location of ExxonMobil affiliates' operations, combined with the region's water temperature, would minimise the effects.
On the side of the Government, it is understood that efforts have been underway to train and build capacity in the Natural Resources Ministry. When it comes to the oil spill contingency plan, a workshop was organised in March of this year to work on the draft. CDC Head Colonel Kester Craig was recently quoted saying that the long overdue plan was almost complete.