Corona Invitational Football
Head coach of Western Tigers Calvin 'Flu' Allen has boldly stated his unit will be the team to beat as the business end of the inaugural Corona Invitational Football Tournament quickly approaches.
Come Sunday, the top-rated Georgetown team will match forces with arch rival Guyana Police Force FC in the semi-finals at the Georgetown Football Club (GFC), Bourda. The other match pits the home side against Northern Rangers.
When Guyana Times Sport spoke to the coach on Thursday afternoon as they had conducted sessions on the Roxanne Burnham Gardens ball field, Allen noted the history between the sides meant they would have to play their best once again.
"Football is played on the day, whichever team wants it more gets it. Police is a determined squad and they will have a point to prove since Western Tigers is definitely the team to beat. We know what to expect and we expect a tough battle since we know they will come hard", the coach declared.
Since the Tigers fell to the lawmen in the Mayor's Cup final in September 2016, they have played unbeaten and determined to be the new powerhouses in Georgetown football.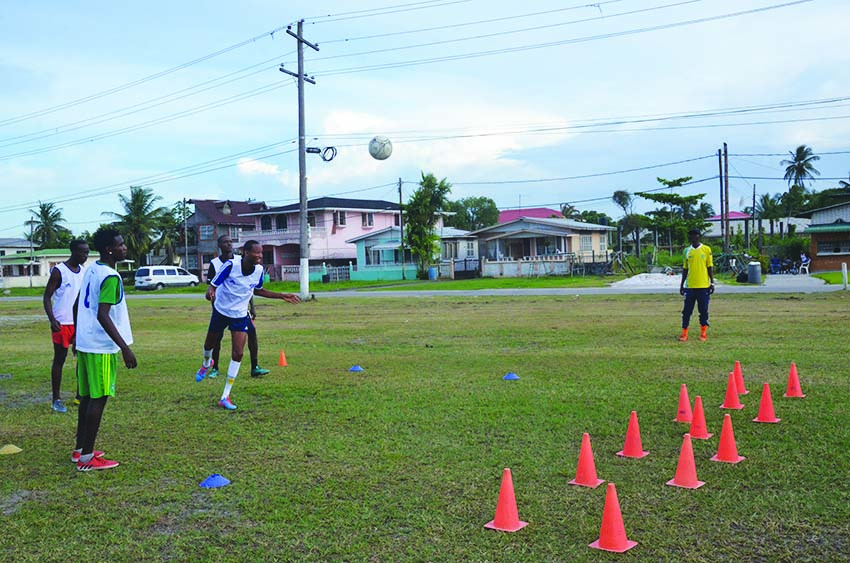 "From last June when I took over, the work ethics were one of the first things we focused on changing and I think it has been changing since the results of hard work are showing", Allen explained.
He added, "They play with guts and you can see we came from dire situations sometimes. The guys are gelling nicely and hopefully the elite league play-off starts soon and we can continue to play more football".
Critically assessing what is needed to stifle the lawmen's exuberance, Allen contended that his team must not get overwhelmed with the occasion.
"We are prepared to attack as a unit and defend well; we will play our style of football and not let the hype of the match get to us".
However, the coach is concerned about his front line given that six forwards are currently unfit and they have been conceding close to a goal per match due to their defensive blunders.
While there is a cause of concern, he admitted he has seen some promising signs from new signings Samuel Hunte (mid-fielder) and Omar Jones (goal keeper) who both transferred from Santos FC.
The four remaining teams are playing for a first place prize of one million dollars and championship trophy while second to fourth will pocket $400,000, $200,000 and $100,000 respectively and the corresponding accolade. (Akeem Greene)