High Court Judge James Bovell-Drakes is expected to sentence 40-year-old Melroy Simpson, who turned his reputed wife, Carmelita Jones into a human torch on September 26, 2012 at B Field Sophia, Greater Georgetown.
When he appeared to face the indictment late last week, he pleaded not guilty to the capital offence, but guilty to the lesser charge of manslaughter. Since his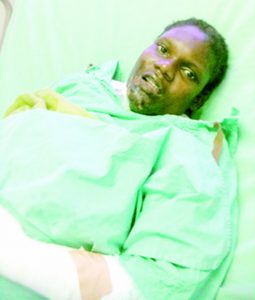 lawyer requested a probation report, sentencing was deferred to December 20.
According to the facts of the case, the offender set the 25-year-old woman on fire after an argument erupted over a pack of milk he assumed she obtained from another male.
Simpson then threw a flammable substance on his reputed wife and set her alight. She sustained burns about the body. Some of the affected areas were her right foot, back, neck and abdomen. She later succumbed to her injuries while receiving medical attention. She was the mother of four children.