Founder of the Guyana Animation Network, Jubilante Cutting and Teakaram Singh are among the newest attorneys-at-law admitted to the Guyana Bar. Their petitions for admission to practice were recently presented at the High Court in Demerara.
Singh is a former student of the University of Guyana from where he obtained his Bachelor of Law degree in 2018. From there, he migrated to Trinidad and Tobago where he attended the Hugh Wooding Law School (HWLS) for two years.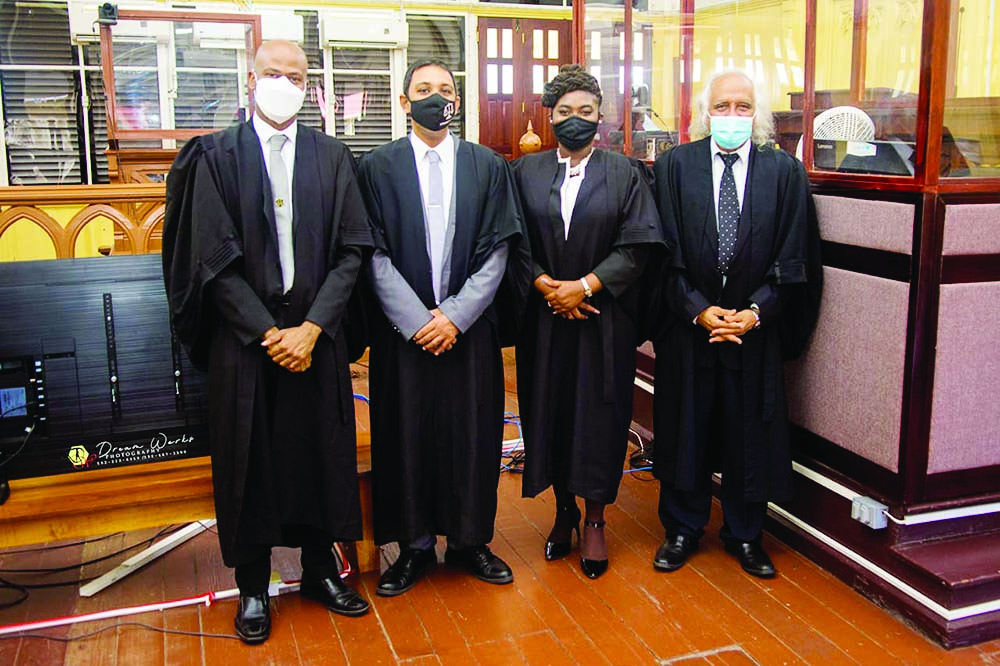 On September 4, 2020, he graduated from law school having obtained his Legal Education Certificate (LEC). According to him, "While attending the Hugh Wooding Law School, I participated in Mediation Advocacy Training. This training has equipped me with the skills to help clients resolve their disputes amicably outside of the court."
His petition was presented by Attorney-at-Law and Legal Affairs Minister Anil Nandlall before Justice Navindra Singh.
"In 2017, just before beginning law school, I was inspired by two simple words to "pursue purpose". At that time, I did not know why these words stuck out to me but to remember that beckon, I designed a personal t-shirt 'Pursue' without realising that this personal message, wrapped in a t-shirt, would have been sold to 20-plus customers."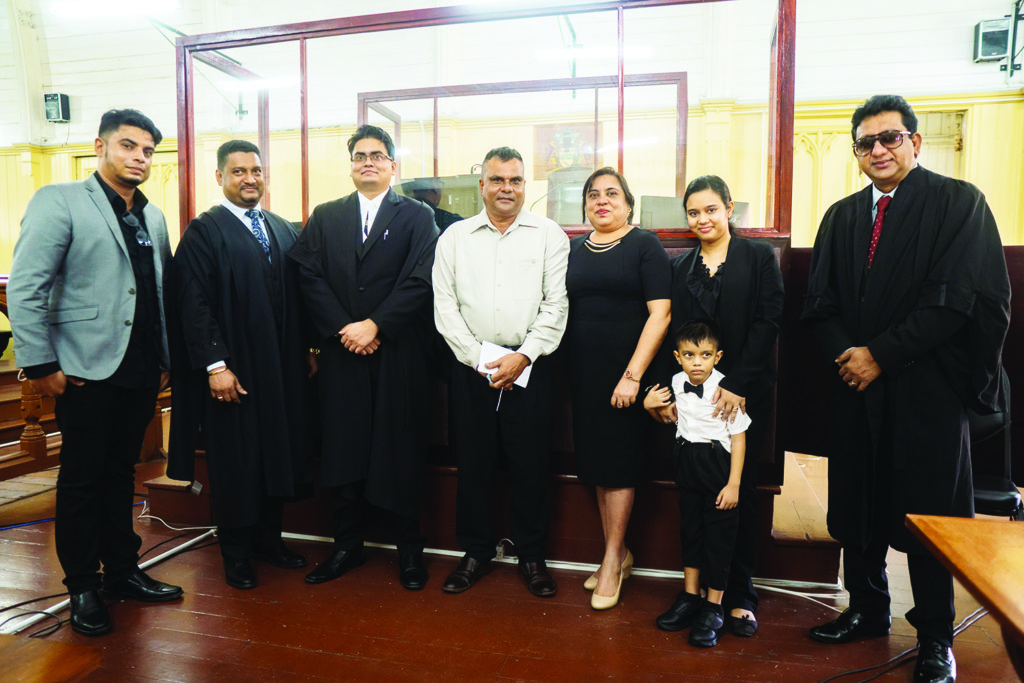 Those were the words of Cutting as she delivered her petition speech before Chief Justice Roxane George. Her petition to practice law in the courts of Guyana was presented by Attorney-at-Law and Chartered Accountant Christopher Ram.
On September 4, 2020, she graduated from HWLS with her Legal Education Certificate LEC, a prerequisite to practice law in the Commonwealth Caribbean.
This former Bishops' High School student's parents divorced when she was just nine years old. Since then, she said she made a promise to herself that she will not let the divorce of her parents be used to elicit validation, pity, or deference but rather, as a delimitation.
According to the young woman, her experiences, both curricular and extra-curricular, at the Bishops' High School, the alma mater of the Chief Justice, had an indelible impact on her life, together with her family's support, by emphasising the importance of education and service to the community.
In addition to excelling at the Caribbean Secondary Education Certificate (CSEC) and Caribbean Advanced Proficiency Examination (CAPE), Cutting secured two of the most prestigious awards of the school: the Dingaan Stephenson Award for the best graduating law student and the Fidele Collier Medal for outstanding contribution to the school in addition to becoming the valedictorian during her sixth form year.
Shortly after completing her CAPE exams, she launched the Guyana Animation Network. Cutting read for and was conferred with a Bachelor of Laws degree, with distinction, from the University of Guyana, graduating second in her class.
While at the HWLS, she said that she participated in almost all of the student committees of the Student Council in her first year and later served as Welfare Officer of the Student Representative Council in her final year.
Cutting admitted that her journey to the Bar was not without its challenges.
However, she pointed out that she used every trial as a lesson and opportunity to learn, to reflect, and to do better. In her petition speech, the new attorney asked the honourable Chief Justice and her colleagues to hold her accountable for all of the law whenever they find her erring.
She extended gratitude to her parents and Ram and McRae, who became her tuition sponsors, for completing her legal studies at law school and with whom she completed her in-service training.