The Department of Youth on Saturday engaged a number of youths from the Tiger Bay area, Georgetown, during an outreach aimed at building resilient communities.
The activity was hosted through a partnership with private stakeholders and featured young volunteers who were willing to share their expertise and time with the children. The outreach saw many youths being educated on various social issues along with other craft activities.
Among those in attendance was Georgetown Mayor, Ubraj Narine, who stated that such events help to foster unity.
"This activity can enable us to embrace each other with unity and spread that love among ourselves. We have the interest of the people and this is what we're here to do to give the support you need and assist you in various ways," Narine said to the residents.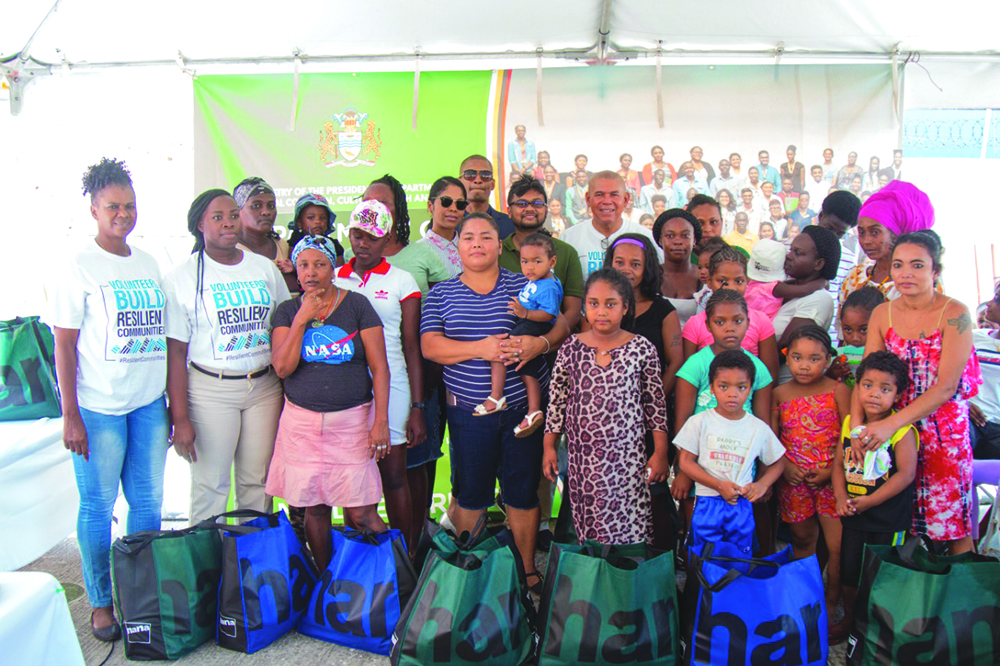 Social Cohesion Minister, Dr George Norton assured that these outreaches will materialise in other communities. Prior to the programme, a walkabout was conducted throughout the community to address the concerns shared by residents.
"The youths in this country has a leading role to play…This is not the first activity we're going to have in this community. You can look forward to more. This is the first of many activities to come," stated Norton.
Meanwhile, Director of Youth, Melissa Carmichael stated, "We recognise the culture of volunteerism. We also recognise the importance of paying it forward. As young people, it is always good to remember that giving your service very often is most important than any other service you may give."
Some 15 families who are in need were also given hampers and free meals from other stakeholders via donations.
Throughout the day, over 20 children were involved in the programme and learned the dynamics of robotics and other leading advancements in the present generation.
The volunteerism exercise is one that engaged teenage youths who were willing to lend their free time towards aiding communities where a support mechanism is lacking. They were recruited through the Volunteer Support Platform (VPS), which was formed with Government, the Private Sector and civil society.