As the executives and players of the Young Warriors Cricket Club (YWCC) of Cumberland, East Canje Berbice toil ceaselessly to return the club to its former glory after its recent resuscitation, they have been gifted three boxes of cricket balls from Yasin Mohamed of New York, a former resident of Canefield Settlement, East Canje Berbice.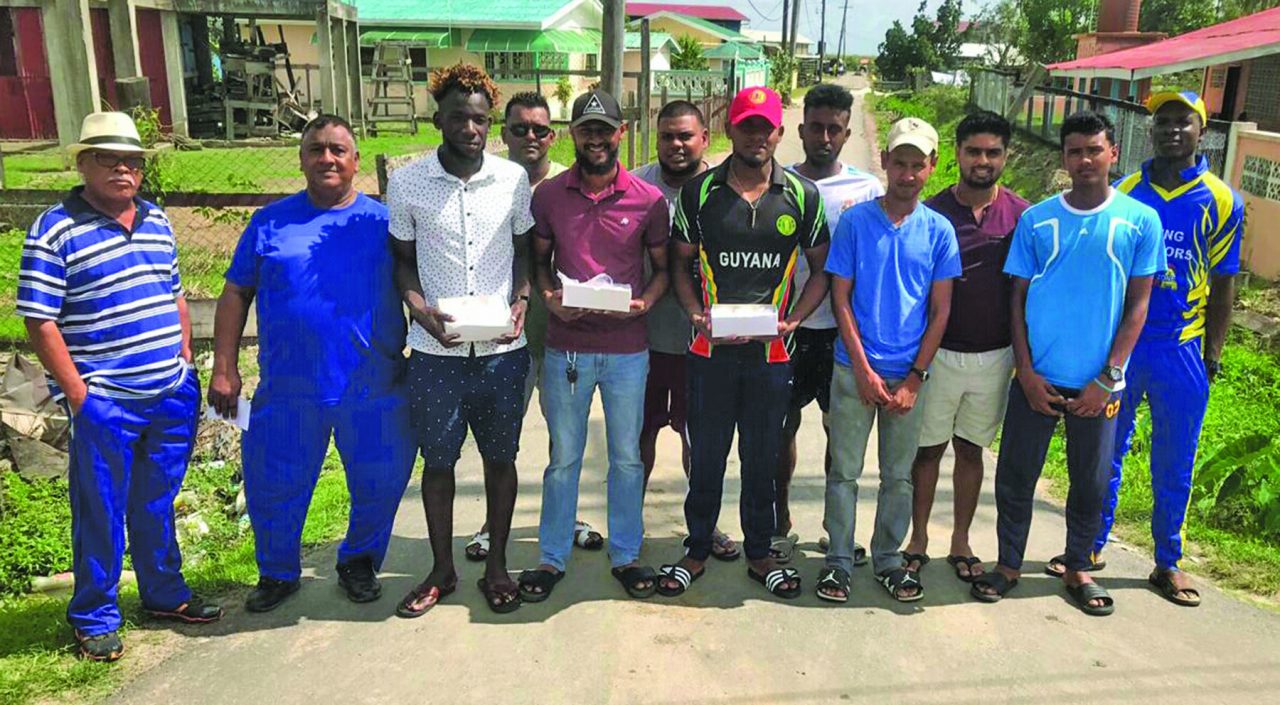 The gift was received by former national player and coach Hubern Evans in the presence of a small audience. In addition to the balls, an undisclosed sum of cash was also presented.
Stating how happy he was to give back to cricket in the area he represented, Mohammed recalled his days playing for the Rose Hall Community Çentre Cricket Club, where he rubbed shoulders with many of the players from the YWCC.
He added that with the recent closure of the sugar estate in the area, he knows that the community needs help, and he is confident that sports is a way out of the turmoil.
He made special mention of new West Indies batting star Shimron Hetmyer, who is a product of YWCC.
In response, Evans thanked Mohamed for his timely gifts, and promised that the club would continue to grow and recover quickly from its recent dormancy.
He alluded to the fact that, in the first division cricket competition, this team had given a good account of themselves since the resuscitation. That tournament, organised by the Berbice Cricket Board, saw the YWCC play unbeaten until they lost to the powerhouse Rose Hall Town in the final.
Evans also mentioned that the club have so far played unbeaten in the NBS Second Division Cricket Competition, and have topped their group in the preliminary round.