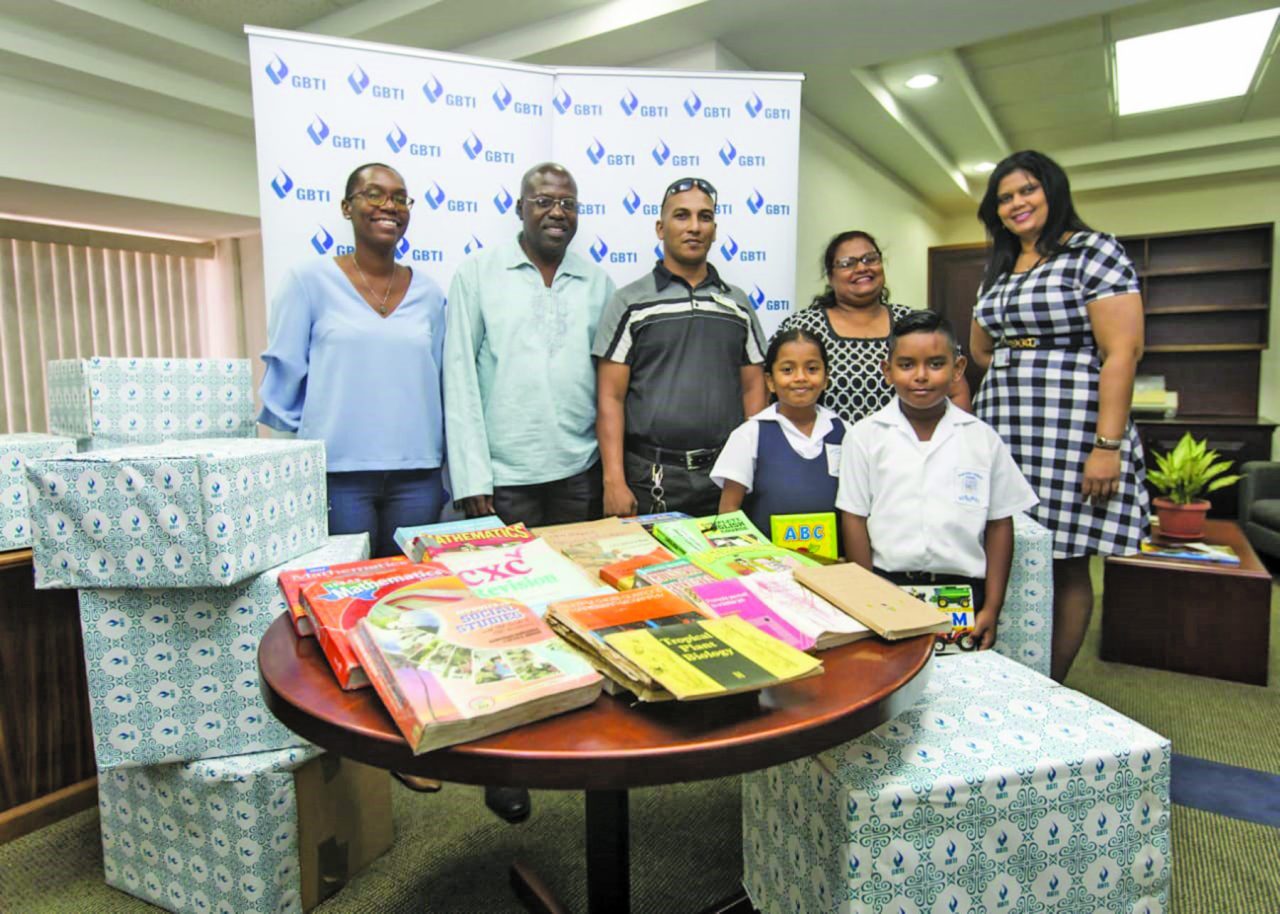 Following its recently held book drive, GBTI on Friday presented in excess of 1000 books to three institutions.
The books amassed from staff and the general public comprised children's storybooks, reading books, textbooks, novels, CSEC textbooks, study guides as well as life skills related books.
Raymond Forde, Officer-in-Charge of Water Street Branch said, "What you see here is the recognition that GBTI is part and parcel of the communities in which you live".
The staff, he said, felt the need to involve the community in sharing something meaningful with the young people in the community and this is what they came up with.
Initially, the books were intended for the Ruimveldt Children's Aid Centre and the Sophia Special School. However, the Montrose Primary School, having seen the initiative, reached out to GBTI seeking assistance from the book drive for their school as well.
"We really want to say thank you to GBTI for this book drive. It's a really good initiative. It will enhance the children at my school and the other schools because reading takes you to places that you want to go," Montrose Primary School Senior Mistress (ag) Babita Dhanpaul noted.
Meanwhile, Sewpaul Persaud, Senior Schools Welfare Officer of the Education Ministry, who uplifted the books on behalf of the Sophia Special School, applauded the effort by the bank and expressed hope that the initiative will continue to grow as it supports a greater need; noting the positive impact that the books are likely to have on the beneficiaries.
The GBTI Book Drive was the initiative of the staff of the Water Street Branch to mark International Book Day or World Book and Copyright Day which was observed on April 23.
We saw this as an opportunity to draw support from our customers and staff and other stakeholders who have an interest in literacy to promote reading.
Everyone should have opportunities and GBTI being the close knitted family that it is, believes that it has the strength to support worthy causes such as this.
The bank expresses its sincere gratitude to its staff, customers and members of the public who donated books so generously to this effort.