…over 7800 reported dead
…Guyana expresses solidarity with countries during recovery efforts
With Turkiye (Turkey) and Syria still reeling from devasting earthquakes that struck through their shared border, President Dr Irfaan Ali has expressed Guyana's sympathy and solidarity with the two Middle Eastern countries.
In a letter addressed to Syrian President Bashar al-Assad, President Ali expressed sadness and Guyana's solidarity with the Syrian nation, noting that the earthquake has caused "numerous fatalities and injuries and extensive destruction near the country's border with the Republic of Turkiye."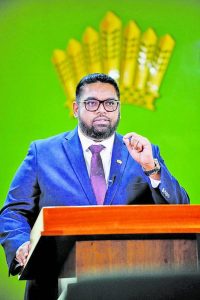 President Ali made it clear that Guyana is supportive of the people of Syria as they begin the recovery and reconstruction process. He also lauded the remarkable resilience and resolve the Syrian people have shown while they were in the face of such a terrible disaster.
"On behalf of the Government and people of the Co-operative Republic of Guyana, I express my deepest and heartfelt condolences to Your Excellency, the Government, and the people of the Syrian Arab republic. Our hearts go out to the bereaved families and all affected by this tragedy. This is a terrible disaster for your country and for the region."
And in a separate letter to Turkiye President Tayyip Erdogan, the President also expressed his condolences to the country and offered up Guyana's solidarity and prayers. He also expressed confidence in the Turkish people and their ability to overcome "this horrific disaster".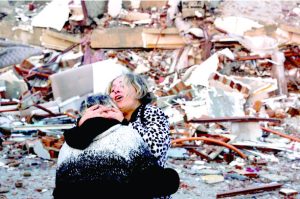 "I am deeply saddened to learn of the devastating earthquake that struck Kahramanmaras and neighbouring provinces, leaving a trail of fatalities, injuries, and destruction in its wake… please accept, Excellency, the solidarity and prayers of the people of the Co-operative Republic of Guyana," the President said in his letter.
According to Reuters, the death toll from Monday's earthquakes in southern Turkiye and Syria has jumped to more than 7800 people as of Tuesday. This was even as rescuers worked in harsh winter conditions to dig survivors out of the rubble of collapsed buildings.
In Turkiye, a state of emergency has been implemented for three months. The Turkish President has declared 10 Turkish provinces as disaster zones, while the state coordinates emergency responses.
Meanwhile, at least 1451 people have died in Syria alone. The country's state news agency SANA has reported that 711 people died in Government-controlled areas including Aleppo, Hama, and Tartus. Meanwhile, 740 deaths have been reported in other parts of the country that the Syrian Government has been trying to retake control of for over a decade.