– 24 new cases recorded, 7 remain in ICU
Guyana is witnessing positive results in its COVID-19 fight after just 24 new cases were detected in one day, thus bringing the total active cases to 848.
The Health Ministry's dashboard on Thursday showed that the number of deaths remained at 123.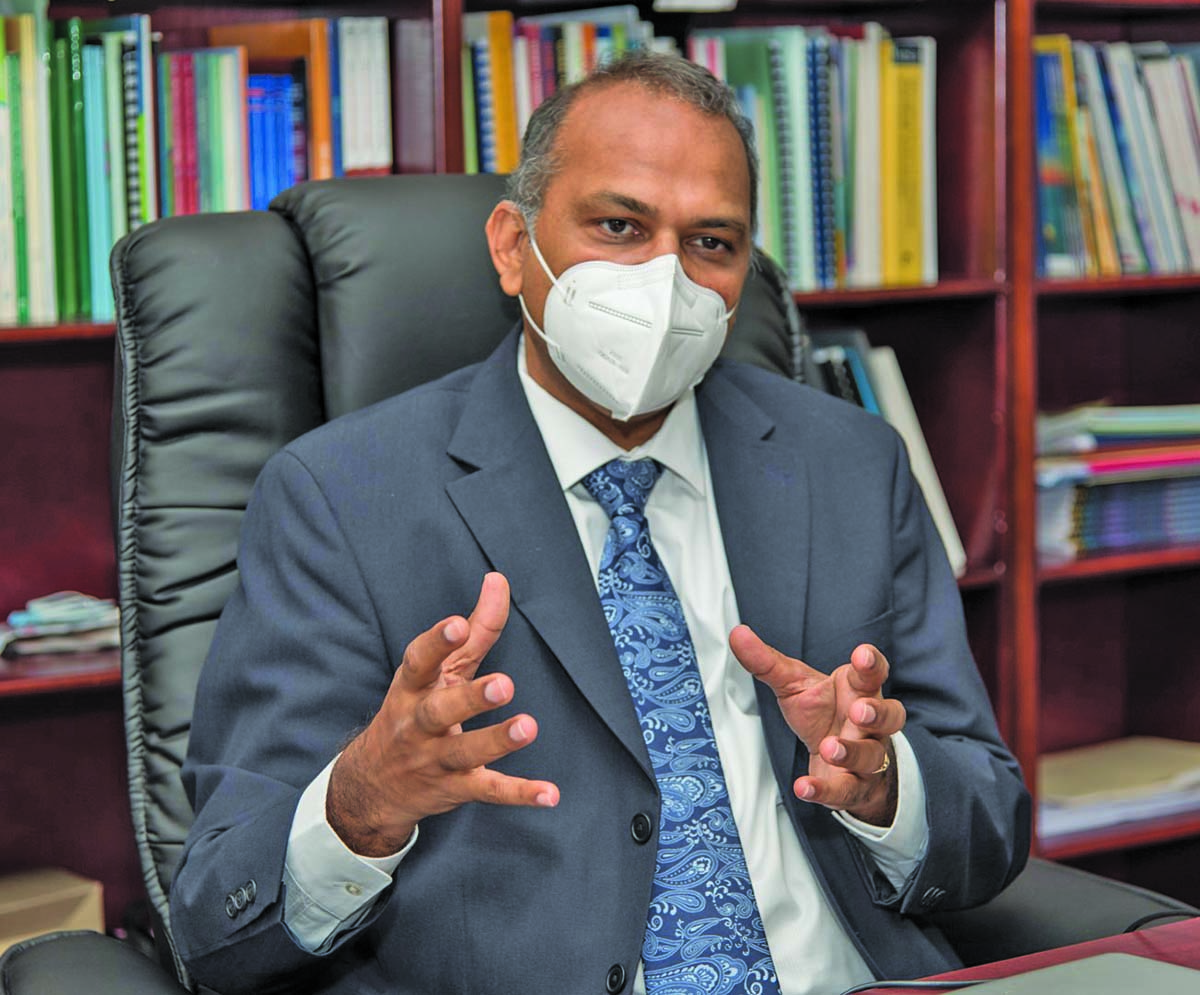 The latest deaths were reported on Wednesday – those of a 65-year-old female from Region Four (Demerara-Mahaica) and a 64-year-old man from Region One (Barima-Waini), both of whom died while receiving care at medical facilities.
Meanwhile, the number of persons in the Intensive Care Unit (ICU) has declined to seven, after two persons were removed.
There are 78 persons in institutional isolation, 732 persons in home isolation and 31 in institutional quarantine. In one day, a total of 71 persons recovered. This figure contributed to a total of 3154 recoveries.
Guyana has tested 19,009 persons for the novel coronavirus. From this number, 2156 males and 1942 females have tested positive.
A breakdown of Thursday's cases showed that one was detected in Barima-Waini; four in Region Three (Essequibo Islands-West Demerara); 13 in Demerara-Mahaica; one in Region Five (Demerara-Mahaica); one in Region Six (East Berbice-Corentyne); one in Region Eight (Potaro-Siparuni); one in Region Nine (Upper Takutu-Upper Essequibo) and two in Region 10 (Upper Demerara-Berbice).
The number of positive cases in Regions Two (Pomeroon-Supenaam) and Seven (Cuyuni-Mazaruni) remained at 73 and 375 respectively.
Only recently, there has been a surge in COVID-19 cases in Region One – which has the second highest number of cases in the country. However, just over 90 of the 677 cases recorded there are currently active in that region.
In recent days, the small community of Kwebanna has become a COVID-19 hotspot and is currently under a full 14-day lockdown to curb the spread of the disease.
During his daily update on Wednesday, Health Minister, Dr Frank Anthony disclosed that Kwebanna has accounted for most of the region's cases with 61 infections.
Meanwhile, as authorities continue to battle to curb the novel coronavirus, efforts are afoot to boost capacity in the health sector to deal with COVID-19.
According to the Health Minister, there are a series of training exercises being executed by Government.
He noted that there was training on mental health ongoing so that health-care workers are better able to identify and treat persons with mental health issues. Primary health-care workers are also being trained to conduct counselling.
Dr Anthony had said there were also some in-house training to teach health-care workers how to operate the ventilators. This initiative, led by the Georgetown Public Hospital Corporation (GPHC), is a two-part training that involves an online theoretical aspect and then some practical sessions.
Additionally, Guyana will be partnering with the Government of Chile to conduct an online training from November 2 to 20, 2020 on the management of severe and critically-ill COVID-19 patients. This training will be free for all medical professionals.
Also, in November, a number of physicians from the United States will be here to work with local teams to conduct onsite training at the various regional hospitals across the country.