…as Bulkan rewarded over $800M to 56 staffers for doing no work – Dharamlall
Local Government and Regional Development Minister, Nigel Dharamlall has revealed that his predecessor Ronald Bulkan paid over $800 million to 56 staffers for doing absolutely no work during his five-year term in office.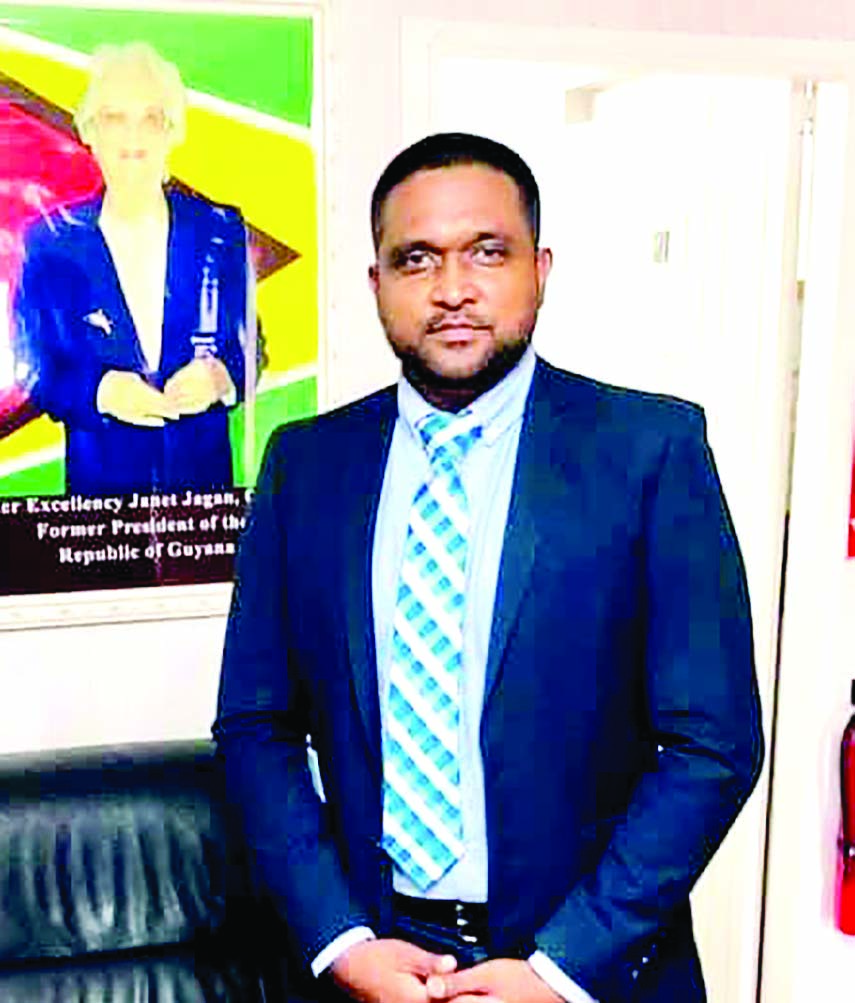 The new Minister made the revelation at a press conference on Monday morning where he sought to lay out the immediate plans for his Ministry. Dharamlall related that the discovery of Bulkan's mismanagement of taxpayers' monies was discovered when he along with Junior Minister Anand Persaud conducted a situational assessment of the Ministry.
He found that there were 23 staff members in Bulkan's Secretariat earning a total of $7,730,000 per month. The Minister noted that those persons are all active members of the A Partnership for National Unity/Alliance For Change (APNU/AFC) coalition.
"From our record in the Ministry of Local Government and Regional Development, we have been unable to verify and validate the performance of these staff because there is no record of their work. There is no documentation of their work and since we took office there has been no presence of their person in the Ministry of Local Government and Regional Development," Dharamlall told reporters.
In providing a breakdown of the beneficiaries of Bulkan's mismanagement, Dharamlall explained that long-time PNC member and former Councillor at the Georgetown Municipality, Oscar Clarke served as "Special Ministerial Advisor on Local Government" and he was being paid $418,674 per month along with a non-taxable duty allowance of $25,000 and $10,000 telephone allowance. Since the new Minister assumed office on Wednesday last, he noted that Clarke has not turned up to work.
Further investigations have also revealed that Clarke would usually show up for a total of 1.5 days per week back when Bulkan was the Minister in charge.
However, the largesse did not stop with Clarke. Rupert Hopkinson, also listed as a special ministerial advisor, earns $376, 807 per month, $70,000 in non-taxable and a telephone allowance of $10,000. Carmichael Thorne and Samuel Parris also served as ministerial advisors with Thorne earning $488,250 plus 30,000 in non-taxable allowance and telephone and travelling allowance of $20,000. Thorne's salary and perks amount to just under $540,000 per month for doing absolutely no work, according to Dharamlall.
"These are individuals whose contracts were renewed even after the No-Confidence Motion was passed and renewed for a substantial period. So, their contracts are still in effect but the fact that they have not yet turned up for work it means that they are in terrible breach of their contracts," he explained.
Bulkan also created a department called the Community Councils Department where he appointed a number of coalition members and activists who were also paid for doing nothing. Dharamlall explained that upon investigating, it was discovered that those persons were stationed in the various administrative regions but further checks with the Regional Executive Officers revealed that those persons were under no supervision by the regional authorities.
Among those persons were former parliamentarian Barbara Pilgrim – who replaced Charrandas Persaud – who was paid $210,982 along with a tax-free allowance of $10,000 and telephone allowance of $10,000. Ganesh Mahipaul – APNU/AFC candidate and supporter of Misenga Jones' application to force GECOM to utilise the Returning Officer's declarations instead of the recount figures – was employed as a Community Development Officer stationed in Region Three (Essequibo Islands-West Demerara). He has been contracted since August 1, 2015, and was paid a monthly salary of $210,982 and $10,000 tax-free allowance.
However, there is no evidence of Mahipaul's work. In fact, he was active on the campaign trail for the March 2020 General and Regional Elections and also was a Counting Agent for the coalition during the 33-day National Recount exercise.
"This (Mahipaul) is a person I've seen here during the National Recount and this is a person who is on the pensionable establishment of the Ministry of Local Government and Regional Development involved in heavy political work as a public servant and there is no documentation, no validation of the work that this individual has done for the Ministry of Local Government and Regional Development," he explained.
Other names include Manbodhe Rahaman, Daroul Khan, Carol Nurse, Latchmn Azeez, Simpson Dasilva, who were all the recipients of free money.
Minister Dharamlall related that when one adds up the total monthly salaries, excluding allowances, for the Community Development Officers and staffers of Bulkan's Secretariat, it would amount to just about $13.5 million.
"Hundreds of millions of dollars the last Government paid out and there is no evidence of work providence by 56 persons in the Ministry of Local Government and Regional Development. In 5 years, $13.5 million per month is about $160 million per year and multiply it by 5 years that is over $800 million that these 56 persons earned without evidence of their work," the Minister stated.
He added that the Ministry would no longer condone such atrocity. When asked what would be his plan going forward, the Minister noted that each person would be treated on a case by case basis. (G2)