Vice President Bharrat Jagdeo has stated that Government will not go only after those companies that were illegally vested with lands and are now refusing to return same to the state, but also after those officials under the previous APNU/AFC administration who were involved in giving out large tracts of prime lands, mainly on the East Coast of Demerara.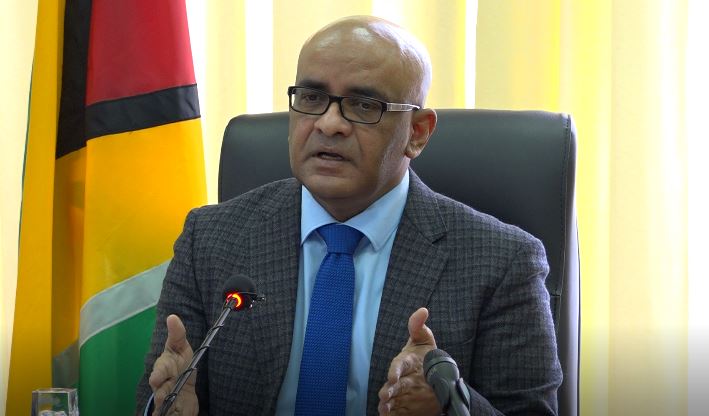 "There are (some companies) who are refusing to (return the lands), and the architects are not going to get away that easily," Jagdeo asserted at a press conference on Friday.
He questioned how the land titles could be handed over to companies when the payment schedules in the agreements were not fulfilled.
"That's criminal, purely criminal. That's a transfer of state property without payments being made, and all of these vesting orders were in place after APNU lost the elections, when the Minister of Finance was no longer Minister of Finance," the Vice President posited.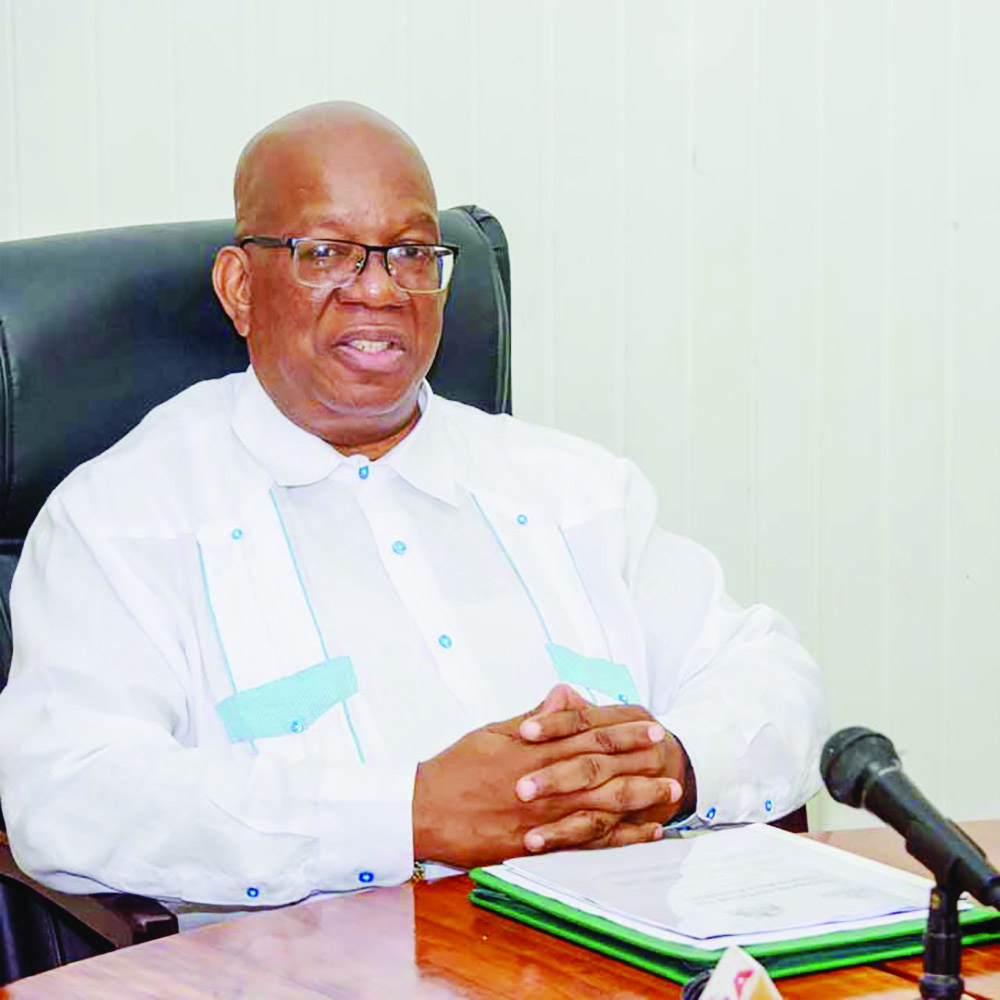 Several of the companies that have since reverted their titles to the state say they were vested with the lands by the former Finance Minister under the APNU/AFC regime, Winston Jordan, without fully completing their payment obligations; and in most cases, the vesting orders were issued unbeknownst to them.
This was all done during the post-March 2020 elections period, when Guyana was embroiled in a political and electoral impasse for five months.
On Friday, Jagdeo reminded that while in Opposition and leading up to the March 2, 2020 elections, the PPP/C had sounded warnings against companies entering into deals with the Government, which was in a caretaker mode after falling to a No-Confidence Motion since December 2018.
He pointed out, too, that the PPP/C Government would not be going after those companies that have returned the lands illegally vested to them, adding that they will even be allowed to go through a lawful process this time round to get back the lands.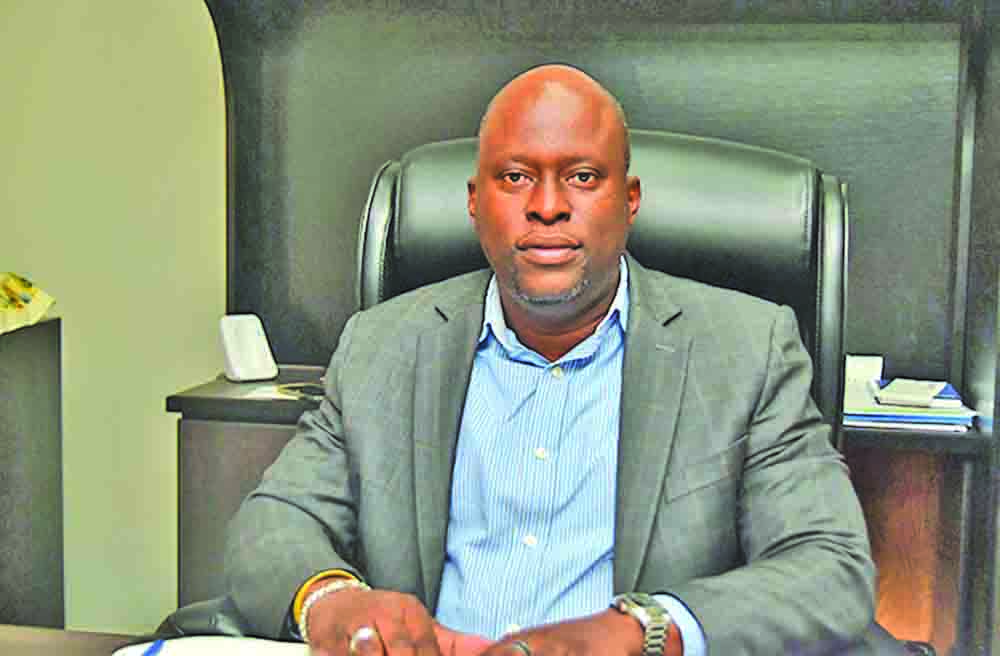 "Those individuals who voluntarily give back the lands…they don't have to worry about criminal actions against them…There've been several who have done this, so they don't have to worry about anything. And they may even have a pathway, once the Government decides how the lands are utilised – some for housing, some for project development – they have the pathway in getting back, through a legitimate process, some of the lands…," he posited.
Meanwhile, the former Finance Minister has denied any wrongdoing in the transfer of large tracts of prime State lands without receiving complete payments. In a statement on Monday, Jordan said certain allegations were made against him regarding his role in the sale of those lands. He added cryptically that the matter would be addressed "at the appropriate time", noting that he has received legal advice that prevents him from delving into the issue further.
However, the Vice President contended at Friday's press conference that persons must be held accountable for the massive land giveaways.
He reminded that former National Industrial and Commercial Investments Limited (NICIL) Head, Winston Brassington, and former Finance Minister Ashni Singh, under the previous PPP/C administration, were hauled before the courts for carrying out instructions by the then Cabinet for the sale of state lands and properties.
"When those things were sold under the PPP, they had to go from the Privatization Unit to the Privatization Board, which is made up of three non-governmental persons, and then from there, a recommendation to the Cabinet and the Cabinet approves it.
In this case, it's NICIL and the Minister of Finance.
So [Singh and Brassington] were charged and put in handcuffs for implementing a Cabinet decision which had even valuation of the assets; and in this case, you had a transfer of lands without no payments. So, contrast that, and then Jordan tries to paint himself as a victim," Jagdeo posited.
Between Jordan and former Head of NICIL, Colvin Heath-London, the pair vested almost 100 acres of prime State land at Ogle, East Coast Demerara (ECD) to eight different companies. All told, the total value of the lands is some $2.9 billion, but NICIL received only approximately $64 million in payments.
In a statement last Sunday, Attorney General Anil Nandlall had announced that Government has sought legal advice, and will be initiating legal proceedings against Jordan and the recently sacked NICIL head over their involvement in the giveaway of prime state lands.
Caribbean Marketing Enterprise Incorporated (CMEI) received 21 acres of land, valued at $632.8 million, after paying a total of $19.4 million. Cardiology Services Incorporated received eight acres of land, valued at $240 million, after paying $15 million.
Supergraphics Enterprise received five acres, valued at $175 million, after paying $8.9 million. And BK Marine Incorporated, which is owned by well-known contractor Brian Tiwarie, received 2.5 acres with an offer price of $202.6 million, for $20.2 million.
Three companies – Navigant Builders, American Marine Services, and Guyana Oil Company Limited (GuyOil) – didn't make any payments at all but were vested with the lands. However, all three – along with other companies – have since signalled their intention to return the land. (G8)