By now it is no secret that Guyana's team to the Junior Pan American Games have faced many hurdles, especially with the loss of their coach, Gokarn Ramdhani.
Back in October, Guyana lost its premier badminton coach. Since then, a team for the Junior Pan American Games has been able to return to training, in anticipation for the event.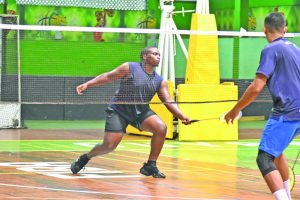 Speaking exclusively with Guyana Times Sport, prior to their departure for Cali, Colombia, Priyanna Ramdhani, Akili Haynes and Tyrese Jeffrey had spoken about the challenges this loss has incurred.
For Priyanna, who lost both a coach and a father in Ramdhani, the situation has been "extremely tough", but she has been able to persist through her training regimen.
"It's been tough 'cause he's been my Coach for my whole life, and he introduced me to the game of badminton. It's sad but like, he made us tough, he made my brother and I tough. We'll carry his legacy, continue playing badminton and he always wanted us to go to the Olympics, and I'll make sure it happens, just for him," Priyanna shared with this publication.
"I've been training since September. When I went back to Canada, I trained four times a week, two times at the high-performance club and two times at the College, and then I came back here to the unfortunate passing of the late Gokarn Ramdhani, my father, who passed away."
"We had a week off of training, but when I came back to Guyana I've been training with my fellow teammates. It ended up being a good thing, because I got to train Akili with mixed doubles. The training has been good," the athlete, who is now in Colombia, added.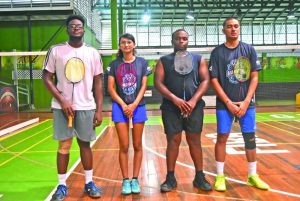 Haynes has described the late Ramdhani as a father figure, noting that his death has affected his game. However, he has been able to adjust to the tutelage of Narayan Ramdhani, who took the reins after his father's passing.
"It has affected my game, because it's a different coaching. Narayan's coaching style is different to Mr Gokarn's own, so losing him would have hurt me badminton-wise. But also, he was kind of like a father figure to me. I'll try my best to stay focused and to stay the course, looking for form," Haynes explained.
He further stated, "On badminton days, we've been training twice a day, so it's been real good. I guess just staying mentally ready to play whoever I'm playing against."
Meanwhile, Jeffrey has credited the group's strong team dynamic for being able to prepare as they should.
"So far, it has been good, since Narayan came back. He had us going through drills and stuff, so I would say that our preparation coming up to the Games has been as it should be."
Jeffrey continued, "The team, we cope very well with each other, we've been on a lot of tours together; we basically know what to expect from each other and you know; so far, it has been a good journey."
While the team opened their campaign with two losses, they are looking ahead to the mixed doubles this week.