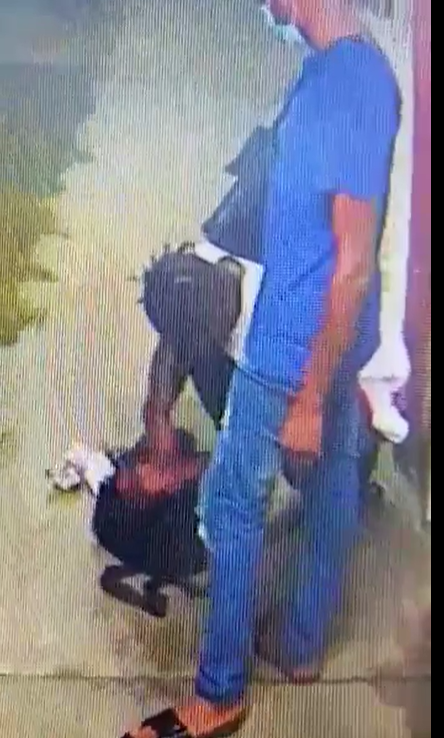 Two thieves who committed a series of robberies in the Stabroek area recently were caught on camera sorting the stolen items.
In closed-circuit television (CCTV) footage seen by this publication, the two men, one clad in a blue T-shirt, blue jeans and a blue hat, and the other in three-quarter coloured pants and a white T-shirt, were seen walking into a compound that had a CCTV camera.
At the time, one of the suspects had in his possession a black shoulder bag which contained the alleged stolen items. From the look of things, the men were not aware that there was a camera in the yard.
The suspect who was wearing the white T-shirt, after entering the yard, stooped on the ground and emptied the bag with the loot. Money, a few documents and jewellery were among the items that were in the bag.
After emptying the bag, the suspects were seen splitting the money, after which they were both were seen trying to sort out the jewellery.
The men then placed the documents back into the bag and hid it behind an old refrigerator in the compound before leaving the scene.
Nevertheless, when contacted on Sunday, Regional Commander Simon Mc Bean said he was unaware of the video that was circulating on social media but more so, he was not aware that a robbery was recently committed in the Stabroek Market area.