BCB Cricket Season 2021…
– Foster urges Under-19 team to be good ambassadors of the county
The list of cricketers giving back to the game in the Ancient County continues to grow, with three West Indies Women players coming on board. Shemaine Campbelle, Sheneta Grimmond and Shakiba Gajnabi would be sponsoring a 40-over cricket tournament for females later in the year.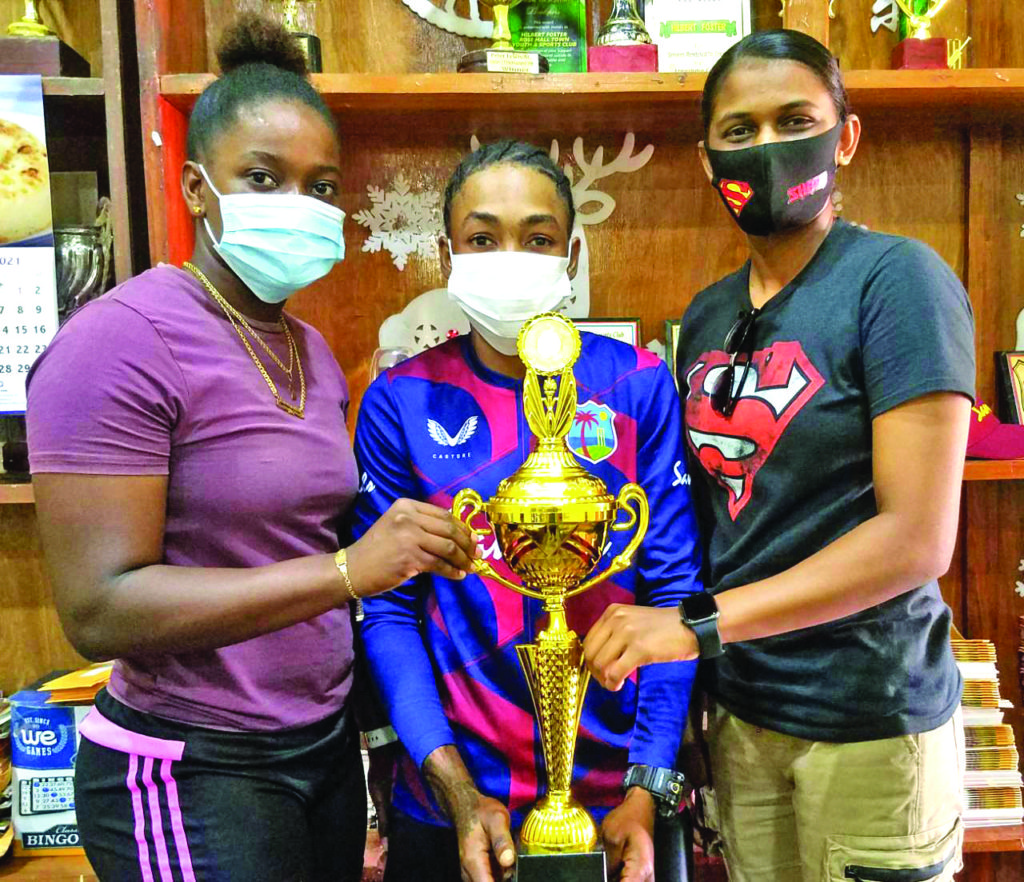 Berbice Cricket Board President Hilbert Foster met with these players on Wednesday last, and they readily agreed to his request in regard to giving back to the game which has made them household names across the West Indies. The BCB is the only county board in Guyana to invest in its female players, and also to organise tournaments for them.
Rose Hall Town Metro, the defending champions, would be heavy favourites to retain their title, but can expect strong challenges from West Berbice and from New Amsterdam/Canje.
The strong RHT Metro Team would include four West Indies players and a number of national and Berbice players. In that team are Shemaine Campbelle, Sheneta Grimmond, Shakiba Gajnabi, Erva Giddings, Plaffina Millington, Dian Prahalad and Marian Samaroo.
The West Berbice Team would be spearheaded by Kantana Mentore and Devona Frank, while the New Amsterdam/Canje Team would be led by former West Indies all-rounder Tremayne Smartt, Ashnini Munisar, Ameera Adrams, Nirveera Ramnauth and Jamie Campbelle.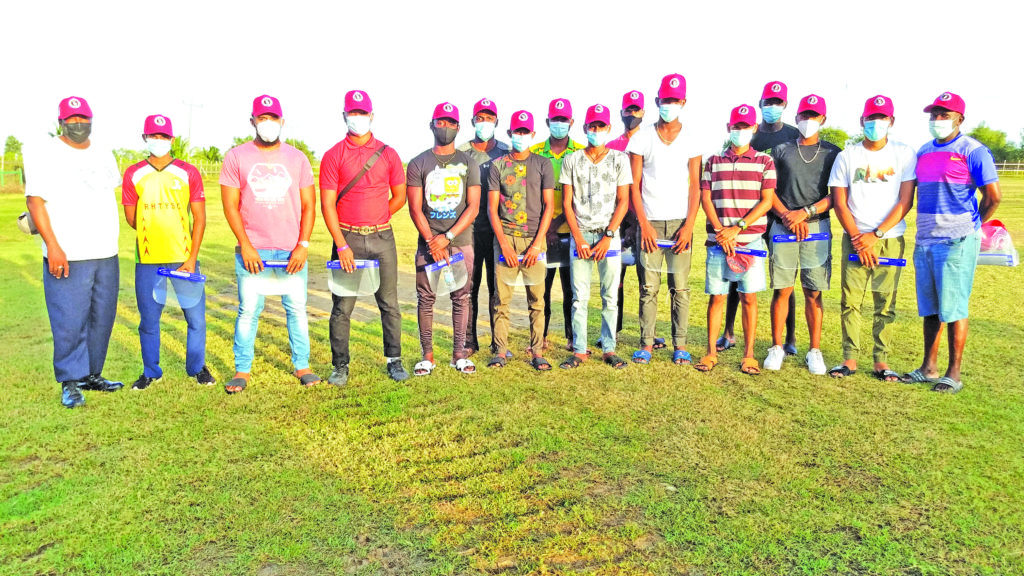 The tournament is expected to start after the inter-county tournament currently being played has ended, and would be the second for females in the county after the Nand Persaud & Co Ltd 30-Over Cup.
Foster has expressed thanks to the three female cricketers for sponsoring the tournament. Incidentally, they are all members of the Rose Hall Town Youth and Sports Club Metro Team.
Campbelle, speaking on behalf of the trio, has said they are delighted to contribute to Berbice cricket, as the county has invested heavily into their careers.
She hailed Foster as a huge influence in their career, and also as their mentor and role model. She said it is her hope that more females would follow in her footsteps and play for the West Indies.
Foster, replying, has said it is always very pleasing when players support the board in its initiatives, and he hailed the trio for paying it forward.
Meanwhile, this vibrant BCB President on Wednesday also met the selected Berbice Under-19 Team which has been selected to participate in the upcoming Guyana Cricket Board Under-19 tournament, and urged them to be good ambassadors of the Berbice brand. Foster spoke on the importance of personal discipline, having a positive attitude, working hard, and team unity.
He reminded the players in the presence of their parents that they would be representing the legacy of Rohan Kanhai, Basil Butcher, Joe Solomon, Alvin Kallicharran and Roy Fredericks. He warned that no act of indiscipline would be tolerated and announced that the MVP of the tournament for Berbice would receive a financial prize of $25,000 under the Shimron/Nirvani Hetmyer Trust Fund. He also handed over face masks, face shields and hand sanitisers to the teams as part of the BCB COVID-19 protection campaign. Each of the players received a Berbice Inter-County cap.