As players head into the final half of the tournament In the National Junior Chess Championship, sponsored by DeSinco Ltd, Kyle Couchman has taken the lead after five rounds as the only player on four points.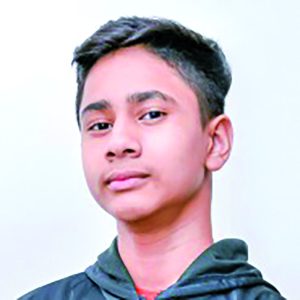 The 12-year-old Couchman, who qualified in ninth place after the qualifiers, has assumed the lead over more experienced players such as Rajiv Lee, who has been a force to reckon with in recent competition, and Ethan Lee, who won the qualifiers.
He will, however, need to face them, in addition to Ronan Lee and Keron Sandiford in the coming days. Couchman opened the tournament with a draw against top female player Sasha Shariff and then went on to secure three consecutive wins against Ricardo Narine, Matthew Singh, and Mayas Khan respectively. In his fifth round on Monday, Couchman had found himself in a theoretically-disadvantageous position against Jessica Callender, but the three-hour match eventually ended in a draw by agreement. Rajiv Lee, Ethan Lee, and Keron Sandiford are currently tied on 3.5 points.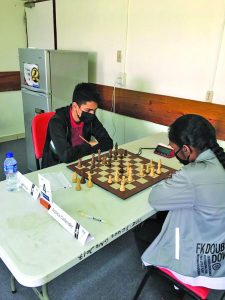 Narine is close behind on 2.5 points and coming up after him is Ronan Lee, Shariff and Callender, all on 2 points. Matthew Singh is on a solitary point. Players assemble again today, Wednesday, April 20, for the final four rounds of the Nationals.
All boards will be streamed live on guyanachess.org and YouTube commencing at 09:00h (9 am) and at 14:00h (2 pm) each day.