Shelton George of Better Hope, East Coast Demerara, who was on remand for the murder of D'Urban Street Chinese Restaurant waitress, Debra Blackman back in August 2014, was on Tuesday morning found motionless in one of the cells at the Lusignan Prison.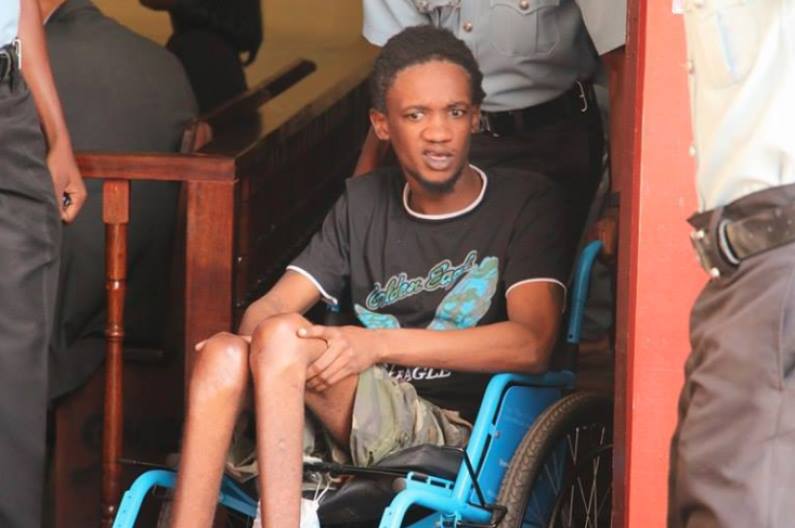 Upon the discovery, the 22-year-old was taken to the Georgetown Public Hospital where he was pronounced dead on arrival.
When contacted, Director of Prisons, Gladwin Samuels told Guyana Times that the man was seen in good spirits on Monday evening while noting that although the accused was in a wheel chair, he did a lot for himself. The circumstances surrounding the death are yet to be determined as a post-mortem examination is scheduled to be performed today. Samuels noted that the immediate relatives of the dead prisoner were contacted.
In addition to the murder charge, George was also charged for the attempted murder of former Magistrate Fazil Azeez.
After allegedly committing the acts, George absconded and went to Suriname where he was shot by law enforcement there, which led to him being wheel-chair bound. He reportedly suffered spinal injury and lost a kidney. Nevertheless, he returned to Guyana and was residing with his mother upon his arrest.
Police contented that on August 23, 2014, Shelton George murdered Debra Blackman, a waitress. It was reported that based on surveillance video, the accused along with two others, arrived on motorcycles at Delicious Chinese Restaurant on D'Urban Street, Georgetown.
It is further alleged that after making a purchase and engaging in a brief conversation with Blackman, George whipped out a gun, pushed his hand through the cashier's cage and shot the 50-year-old woman. The Police had issued a wanted bulletin for George.
Meanwhile, on the second charge, it was reported that on April 25, 2015, at Eccles, East Bank Demerara, George discharged a loaded firearm at Mohammed Fazil Azeez, a former Magistrate, with intent to murder him.