The suspected bandit who was shot and killed while attempting to commit a felony on the Guy Gas main office at Land of Canaan, East Bank Demerara (EBD), was identified as Troy Simmons of Covent Garden, EBD.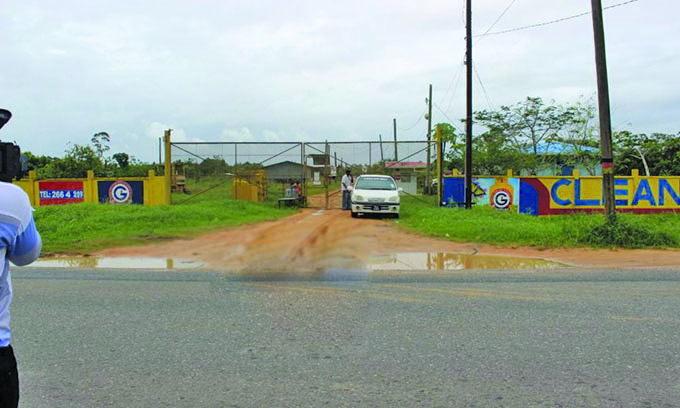 Guyana Times understands that the dead man's reputed wife positively identified the body at the Lyken Funeral Home on Wednesday.
A Police source told this publication that the woman claimed that after her reputed husband did not return home, she decided to check at the mortuary since she saw the news about an unidentified man being shot and killed.
It was reported that an armed security guard attached to the gas company observed the suspicious movements of the three men at about 01:30h on Monday morning, who at the time were making their way into the complex via a fence.
The men were armed with a cutlass and a knife and approached the security guard who in response discharged several rounds at them.
One of the men fell to the ground a short distance away, while the two others ran towards a nearby creek which leads to the Demerara River.
The Police were summoned and a knife and cutlass were discovered at the scene. The dead bandit's body was discovered with two gunshots wounds and was found in the vicinity of the western fence. The Police however, are still hunting the two other suspects.