Thirty-three-year-old Sawak Maraj, the Trinidadian, who came to Guyana and allegedly faked his own kidnapping was on Friday given permission by Magistrate Fabayo Azore to go home for Christmas with his family in the twin island republic.
The successful application was made by Defence Attorney, Bernard De Santos, who in his submissions to the court said that his client is experiencing financial difficulties in Guyana and is asking to return home to be with his family for the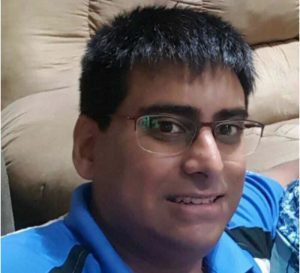 holidays, in order to replenish his money.
However, Police Prosecutor Dominic Bess objected to De Santos' submissions. The prosecutor said that Maraj is not a Guyanese and as such poses a flight risk.
After consideration of the submissions, Magistrate Azore granted the defense application and warned the Trinidadian to return to Guyana on February 2, 2019 for the continuation of his trial.
It is alleged that on October 27, 2017 at Madewini Resort, Timehri, East Bank Demerara (EBD), Maraj gave false information to the Police that he had been kidnapped and US$700,000 was demanded for his release. However, after a probe, it was discovered that the "kidnapping" was staged.
He was also charged for conspiring with others on the same day and at the same location to commit a felony, that is, to obtain US$700,000. He is currently on $1 million bail for the charges.