AG 2015 Report
… AG's office an independant body – Ali
Finance Minister Winston Jordan has criticised Auditor General Deodat Sharma for failing to consult with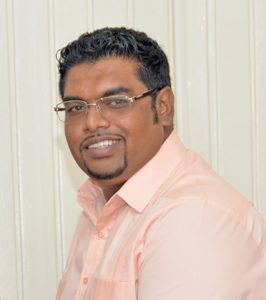 the Ministry for clarifications and explanations ahead of the publication of the Annual Report 2015.
"There was a period not so long ago when the Auditor General's Report before it was published used to come right here in the Ministry of Finance where it was edited for content and other things before it was published…How can we move from that one extreme where it came here and it used to be edited to another extreme where it doesn't come anymore and it gets printed unedited without any opportunity for us to explain anything that may appear to be out of the ordinary," the Finance Minister expressed during a press conference on Monday.
He observed that the report contains information which paints a sordid picture of the Government owing to the lack of explanations and clarifications on certain issues like the shortfall in Current and Capital Expenditure and Revenues.
"I am not telling the Auditor General how to do his work. He does his work however he wants to but I would expect from an autonomous, independent institution, a level of integrity, professionalism and competence when these things are being produced," Jordan noted.
The minister declined to say whether he believes politics is the reason the Finance Ministry is no longer consulted prior to the publication of the Report.
However, Jordan said he is not desirous of amending the laws to make it mandatory for consultations.
He simply emphasised that he expects a level of integrity and professionalism from the Auditor General.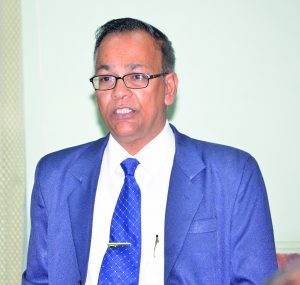 "An opportunity to be heard is the least we will ask for," he stated.
In offering clarity on the revenue shortfall, Jordan explained that this is a result of the amendment of the environmental tax law which was as a result of the controversial Rudisa beverage case.
"If the AG wants to comment on the shortfall of revenue, he better make sure he goes into the categories to see where the shortfall occurred and seek an explanation if he wants to do that because in some categories you might have over performed and others you underperformed," he said, noting that it is critical to analyse the reasons for the underperformance.
Moreover, the Finance Minister said the Auditor General in his Report does not take into account the fact that the A Partnership for National Unity/Alliance For Change government was not in Office for the entire 2015 and that the 2015 National Budget was not passed until midyear.Meanwhile, People's Progressive Party Member of Parliament, Irfaan Ali, on Monday pointed out that the Auditor General office is independent.
Responding to Jordon, Ali noted that he found the statements by the minister "unfortunate."
"As the Minister of Finance may recall it is the PPP/C administration that created the environment for an independent Audit Office under the Public Account Committee. The Auditor General was never required to change or modify any of his findings. As per normal audit process the auditors are required to conduct an exit interview with the management of every agency they audit. As usual the findings and any clarifications are discussed at this meeting," Ali said.
He pointed out that every agency is given an opportunity at the end of the audits to respond or provide
information to justify any claims they may have.
"The agencies response is also incorporated in the Auditor General's report. It is in this respect that I find the statement by the Minister to be worrying. As chairman of the PAC the independence of the AGs office is of absolute importance to ensure accountability and transparency in Government. I would urge every stakeholder to examine the content of the Auditor General's report and deal with the issues raised, examine the findings and let me remind the Minister that every agency including the Ministry of Finance has an opportunity to respond to the AG's report when their Ministry or Agency comes before the PAC."