The charitable organisation, Food For The Poor (Guyana) Inc (FFTP) celebrated its 31st anniversary of service to the poor of Guyana on Friday.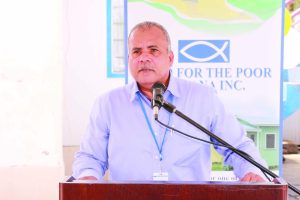 On a day of reflection, after a time of prayer and praise, Pastor Terry Thomas of Ambassadors of Christ Ministries brought a message of serving the poor with the love of God.
Brief messages of encouragement, appreciation, and reflection were shared by Senior Managers Jimeel Davis and Andrea Benjamin.
Chief Executive Officer Kent Vincent spoke of the growth of the organisation over the years and the need for all staff to be aligned to the organisation's new vision as it seeks to expand its outreach and sustainable community development projects to the vulnerable in the hinterland regions.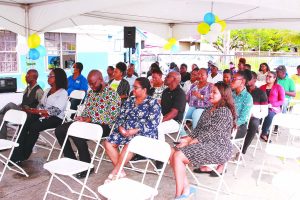 Chairman of the Board of Directors, Paul Chan-A-Sue reminded the staff of the humble beginnings of the charity and noted the challenges ahead as Food For The Poor (Guyana) Inc seeks to be even more strategic in its ministry to those in need.
The charity thanked Food For The Poor Inc of Florida, USA, and its sister organisations in other countries, donors both local and overseas, the Government of Guyana, and other in-country partners for their support over the years.
The charity also assured the disadvantaged families and needy of Guyana that it will continue to provide the necessary relief and assistance in the years ahead.
FFTP (Guyana) Inc continues to play a vital role in the development of Guyana via the transformation of communities and the lives of the poor and needy.