Samuel Hinds Jr, the son of former Prime Minister Samuel Hinds, appeared at the Georgetown Magistrates' Courts on Thursday, slapped with several traffic and disorderly behaviour charges.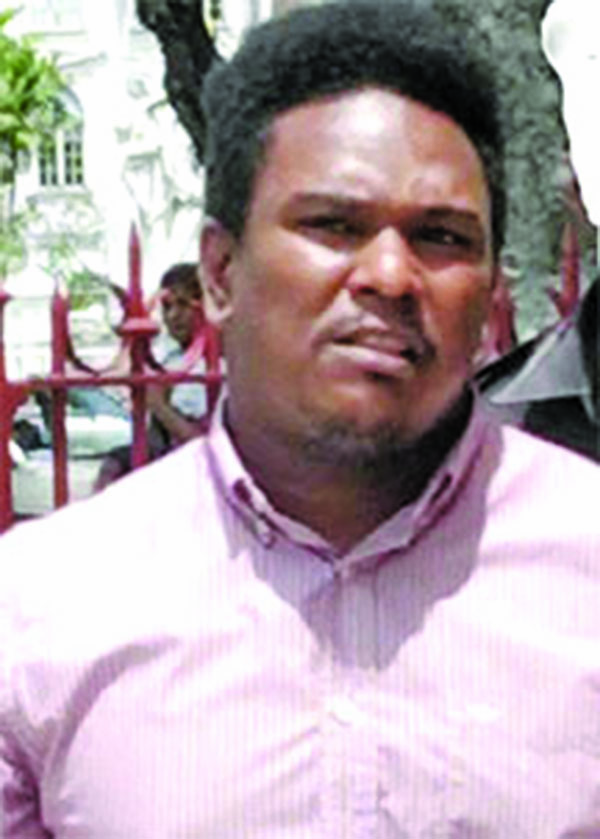 The 38-year-old who resides at Agricola, Greater Georgetown man is accused of assaulting a peace officer and refusing to take a breathalyser test.
The first charge stated that on May 9, 2019, at Main Street, Georgetown, he resisted arrest by Police Constable Canterbury, who was executing his duties.
The second charge alleged that on the same day and location, he behaved disorderly. The third charge stated on the same day and location, Hinds drove motor vehicle PMM 4446 when the identification mark on the vehicle was not visible. He was also accused of assaulted Constable Canterbury and more so, refused to take a breathalyser test.
Hinds plead not guilty to the charges when it was read to him by Magistrate Clive Nurse.
The court heard that on the day in question, Police ranks stopped Hinds who was the driver of the said motor vehicle, to conduct a search and administer a breathalyser test, to which Hinds Jr refused.
He was asked to step out of the vehicle but again refused. The ranks then made efforts to detain and escort him to the Brickdam Police Station, but Hinds reported whipped out a firearm and pointed it at the ranks.
The ranks then called for back-up and Hinds was later arrested and escorted to the Brickdam Police Station, where his firearm was confiscated and lodged.
The breathalyser test was administered and the man was found to be under the influence of alcohol.
Attorney Latchmi Rahamat who presented Hinds, told the court that her client is a businessman and requested bail to be granted since her client is not a flight risk.
As such, Police Prosecutor Arvin Moore did not object to bail and the accused was released on $50,000 bail. Hinds Jr is slated to make his next court appearance on June 12.