After officially registering two years ago (2016) with the International Basketball Federation's (FIBA) 3×3 competitive association, the Guyana Amateur Basketball Federation (GABF) has moved up the rankings to an unprecedented 91 ranking in the U-18 category.
Out of a total of one hundred and fifty-nine (159) countries Guyana is now ranked 91 in 3×3 U18 men's Basketball. In a statement to the media, the GABF revealed; "Guyana officially signed on to FIBA 3×3 Basketball in 2016 and in less than two years has improved the countries international 3×3 ranking. "
The statement continued; "this achievement should not go unnoticed, to all the stakeholders and players who played a part and continue to do so we thank you."
In concluding the statement read; "With your continued help, we can move 3×3 basketball to the stage where Guyana can compete in the Olympics at 3×3 basketball."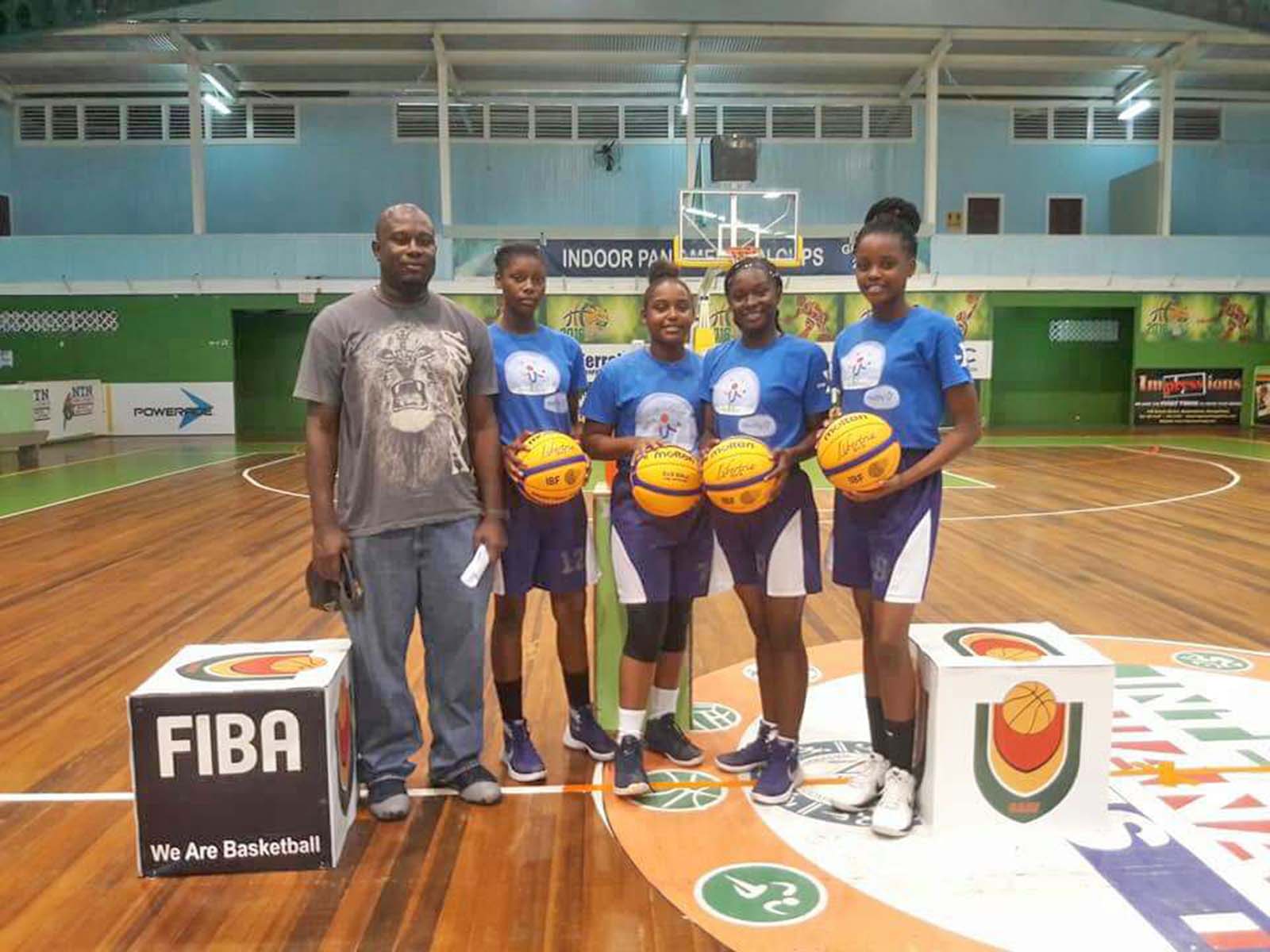 This follows the recent U-18 3×3 trials that the GABF held to select a male and female team to represent Guyana at the 2018 International Basketball Foundation Antilles 3X3 U-18 Championships in St. Marteen which is slated for May. The Supreme Dub Ballers won for the males; a team which comprised of this year's South American Youth Games 3X3, took down Royals 15-11 in the final of the qualifying tournament organised by the Guyana Amateur Basketball Federation last month at the Cliff Anderson Sports Hall.
All of their players contributed to the victory with Nigel Bowen dropping seven points, while Akeem Crandon scored four. Meanwhile Akeem Bowen and Shamar France scored two points each.
The female team of Annalisa Barclay, Lydia Roberts, Roschelle Campbell and Saffiya Greene won on the female side with Barclay dropping in six points.
The trials which catered for players born January 1, 2000 or after saw a total of fifteen teams from which 52 players competed which shows a high level of interest for the shortened form of the game. At the 2016 championships held in St Lucia, the likes of Jamal Gilkes, Jonathan Mangra, Stanton Rose and Timothy Thompson made history by reaching the final against Martinique only to suffer their only loss 8-9.
Rose fell short of the MVP by virtue of Guyana losing the Finals by one point in the last nine seconds of the game.
On their path to the final Guyana would have defeated the likes of Barbados, Curacao, Antigua & Barbuda, Saint Vincent, Aruba and Guadeloupe.