–Doris lands gold in triple jump
Olympian Troy Doris has etched his name into the annals of history by leaping towards gold at the XXI Commonwealth Games being held in Australia on Saturday.
Doris had just three of six legal jumps, the first, 16.67 metres, which would not have given him a medal, before a leap of 16.88 brought the ultimate hardware.
His third jump of 16.26 was inconsequential, as Dominica's Yordanys Duranona Garcia's first jump of 16.86, was to be the farthest he would extend in the pit to come up with a silver medal.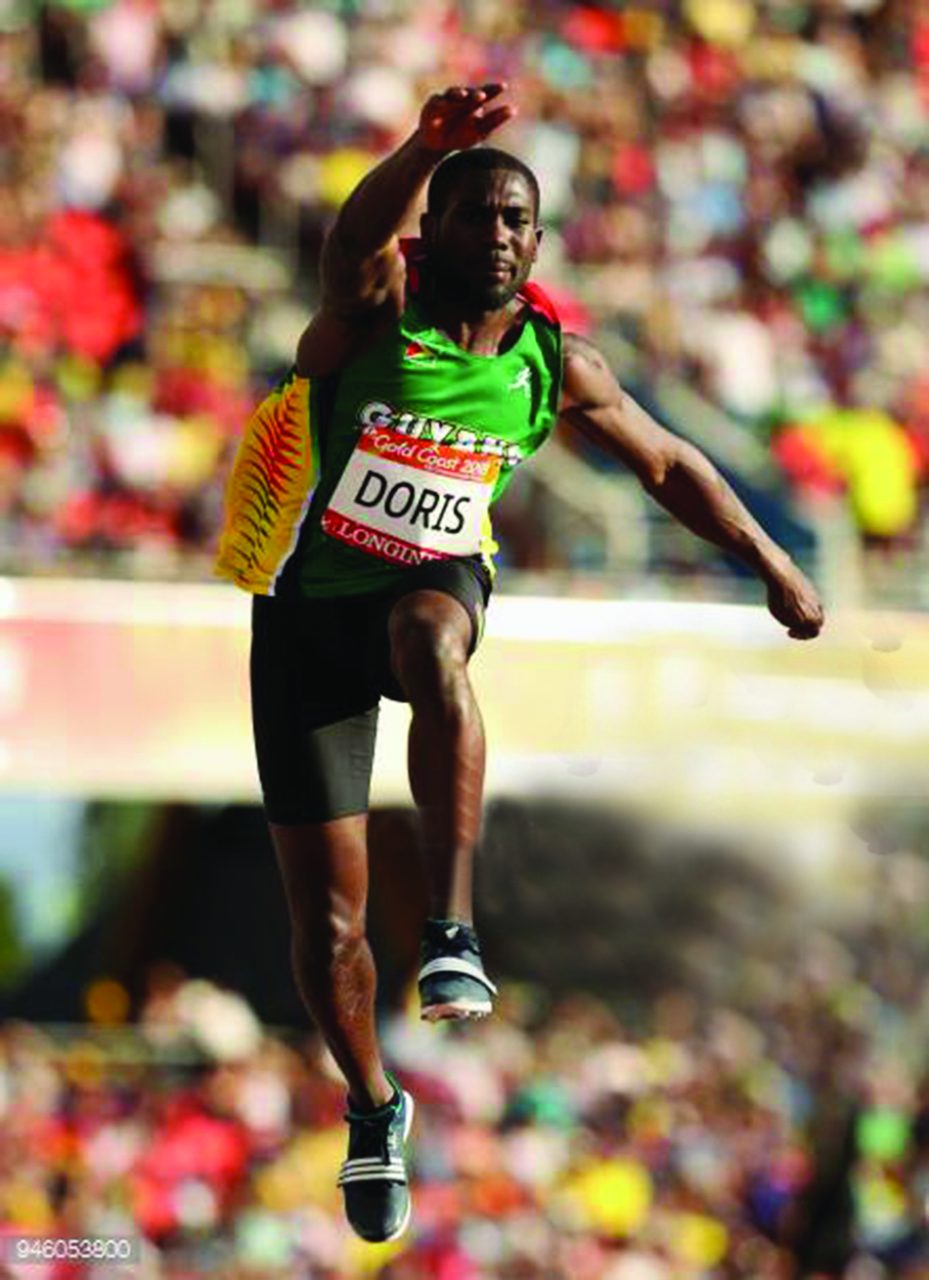 Cameroon's Marcel Mayack II earned the bronze medal with his personal best leap of 16.46 metres. Jamaica's Clive Pullen was seventh with a best mark of 16.25. Pulln had trouble getting his runs right, missing his first two jumps before registering 16.16 and 16.20. He would again foul a jump before reaching his best mark on his last jump.
The other two Caribbean finalists, St Vincent and the Grenadines' Jumonne Exeter, 15.92, and the Bahamas' latario Collie, 15.90, were 10th and 11th respectively.
It was Guyana's first gold medal at the event since 2002, when Aliann Pompey won the 400m in England. Meanwhile, in the Women's High Jump Final, Guyana's Natrena Hooper finished 12th overall, recording 1.75m.
Rife Shooting
The Guyanese duo of Lennox Braithwaite and Ransford Goodluck ended their quest for medals at the Commonwealth Games Queen's Prize Individual Fullbore Shooting Finals without a medal but turned in sterling performances in the process.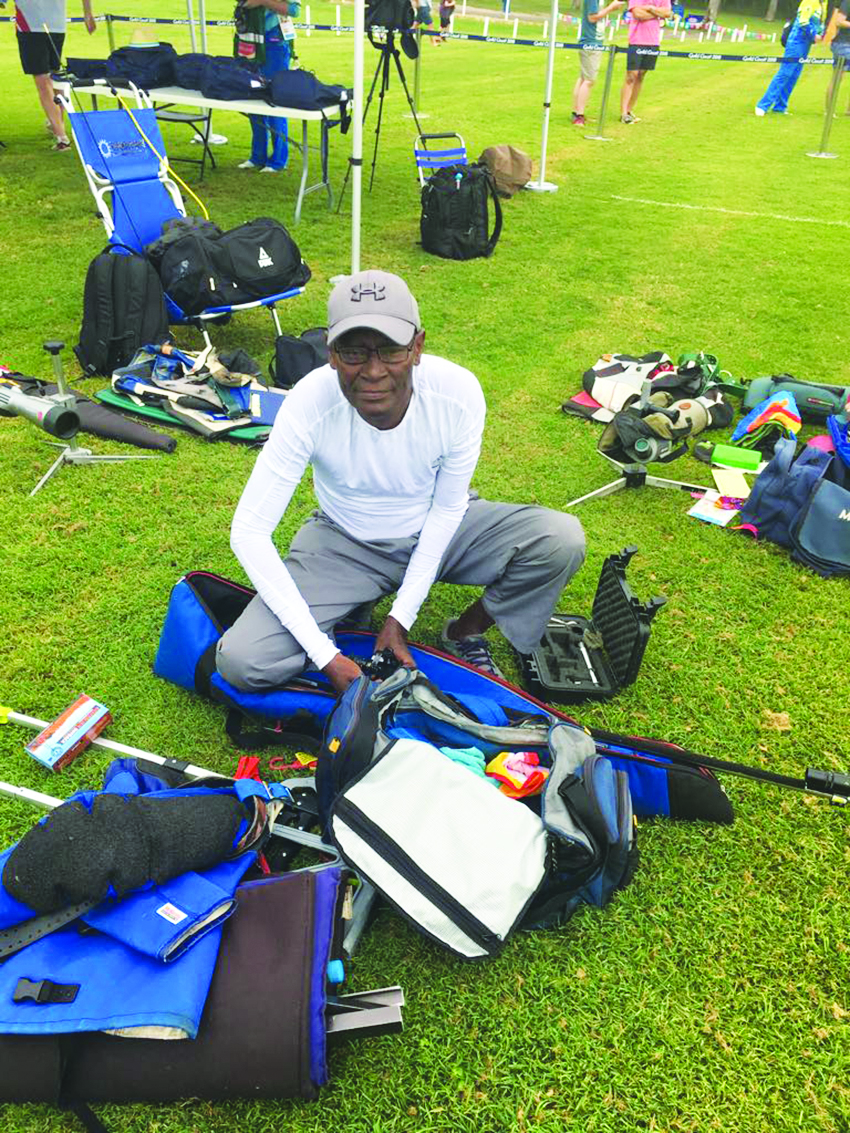 Coming up against the best marksmen in the world, Braithwaite, going into the final two ranges (900 and 1000 yards) on the third and final in 8th place ended the championships in 18th place with a grand aggregate of 396 points and 35Vs while Goodluck accumulated 390:31 to end as the third best Caribbean shooter behind Barbadian Jason Wood who managed one point more than Goodluck but one V less. Braithwaite's final total apart from being the best achieved by a Caribbean marksman at the championships was also his best ever at these games. Taking the gold in record breaking style was Englishman David Luckman whose 404:49 eclipsed the previous record of 401:42 which he himself had set at the Glasgow Games, four years ago.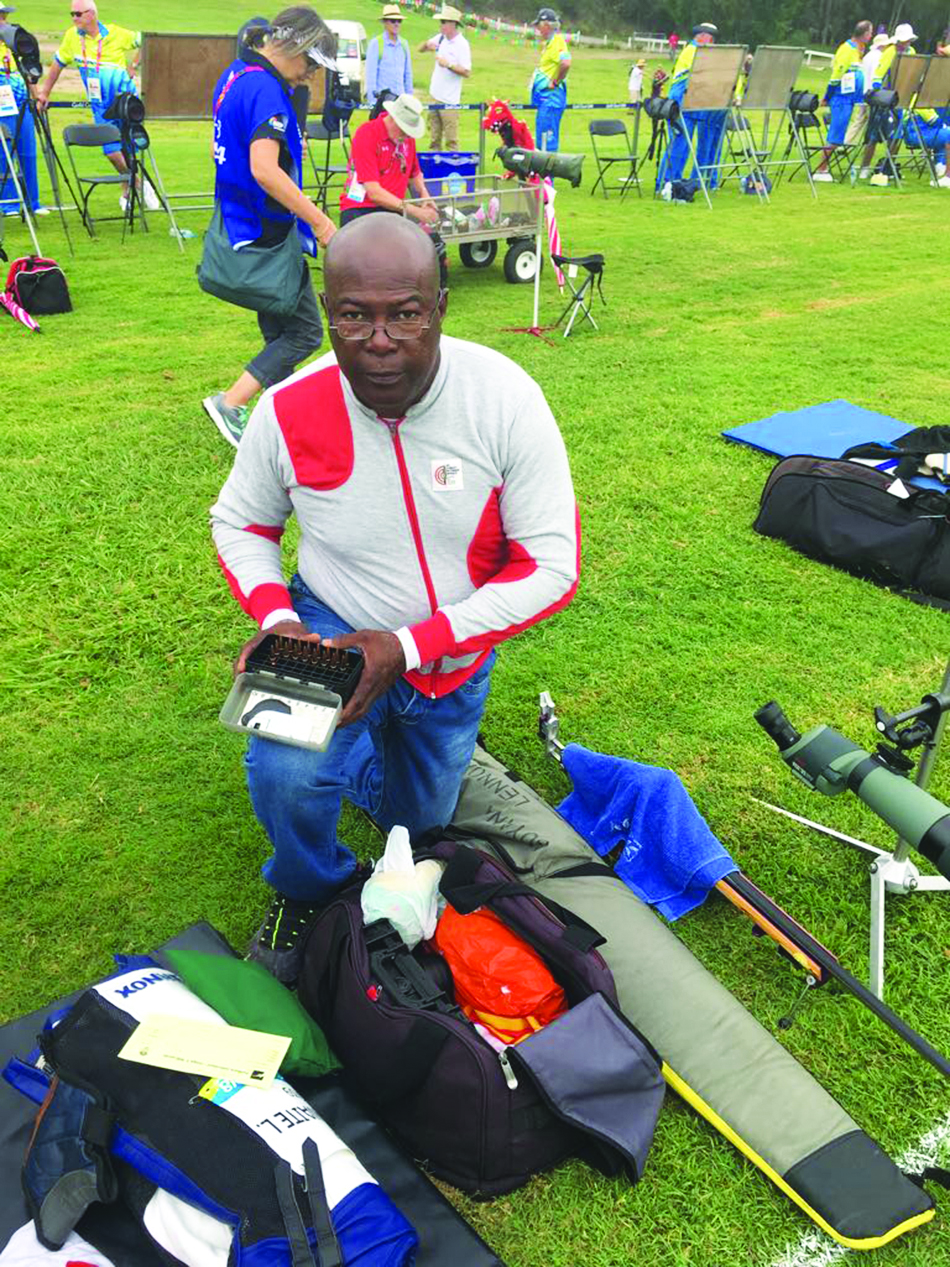 Such was the performance of the gold medalist that he dropped just a single shot in three days of competition at 8 ranges. The Englishman dropped his final shot of the championships. Taking the gold medal on Vs was Australian Jim Bailey who had held a slim lead going into the final day.
Bailey ended with 403:50 but ahead of Parag Patel of England who had to settle for the bronze with 45Vs. Scotland's Ian Shaw was 4th with 402:39 followed by Jersey pair of Barry Le Cheminant 401:50 and David Le Quesne 400:47, Canada's Nicole Rossignol 400:38, New Zealand's John Snowden 400:35, Australian Ben Emms 399:48 and Gareth Morris of Wales 399:45 to close out the top 10.
The other Caribbean shooters who competed are Jamaican David Rickman 375:19 (27th), Barbadian Richard Arthur 374:18 (28th), Denis Nelson – Jamaica 371:23 (29th), Delborn Joseph – Trinidad &Tobago 362:17 (30th), Edworth Benjamin – Antigua & Barbuda 354:20 (31st), Michael Perez – Trinidad &Tobago 354:15 (32nd) and Desroy Maile – Antigua & Barbuda 338:9 (33rd).
In the Pairs competition, Guyana had finished 11th of the 16 competing teams and the top Caribbean nation.
Meanwhile, the Guyanese like their Caribbean counterparts will now turn their attention to the West Indies Fullbore Shooting Championships set for the Land of the Flying fish, Barbados in May.